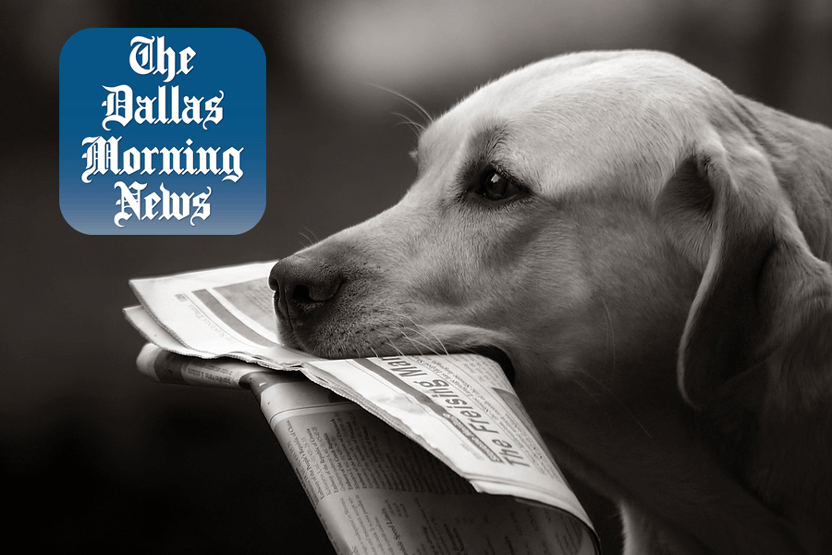 The Dallas Morning News, a U.S-based newspaper with a long-standing reputation as a leading source of news in the state of Texas, just announced a partnership with the marketing agency Slingshot LLC to create and deliver content via a new entity to be called Speakeasy.
From Reporting to Repurposing – in Search of Revenue
The paper's online edition quotes Jim Moroney, publisher and CEO of The News and chairman of Speakeasy, as saying that the creation of the content marketing agency "is in keeping with The News' goal of diversifying its sources of revenue as print newspaper advertising continues to decline."  Moroney also said that selling the newspaper's editorial content for marketing purposes is "the logical extension of current practices, such as selling reprints.".
Maintaining Editorial Integrity
Branding Magazine contacted the newspaper directly to ask if the editorial staff had any concerns that demand for stories in certain content areas might skew the types of news assignments given or stories approved.  Bob Mong, editor, replied, "No. Archived content only will be reprinted with permission from The Dallas Morning News and cannot be edited without permission (similar to, say, a college asking us for permission to reprint an article for its alumni magazine).". He elaborated that staffers will never be assigned to write stories for Speakeasy clients, and will not be allowed to freelance for the agency.
Newspaper policies notwithstanding, the arrangement is already raising questions in the journalistic community.  D Magazine immediately commented,
"It's an interesting idea that has the potential to create an interesting conflict of interest… So now you've got News brass, meaning Jim Moroney, leveraging his reporters' stories to make money with Speakeasy. And by leveraging, I mean telling his editors that a few more automotive stories in the paper would be a good idea. Now you've got an outside business, Speakeasy, influencing what you read in the paper. Maybe. Perhaps. That's the potential conflict, anyway.".