The first example of how branding is marrying content marketing in 2013
Save the Children, a leading global child welfare and development brand –  is marrying its branding communications with content marketing that springs literally from the heart of it's mission: the children.
Every Beat Matters
A new integrated campaign called "Every Beat Matters" was created by BBDO New York in partnership with the Ad Council. It is centered around a unique song featuring actual heartbeats of children served. The effort was announced last fall and has just launched in earnest. It features:
An original song by OneRepublic: "Feel Again" (the proceeds of the first 750,000 downloads being donated to Save the Children)
PSAs:  TV, radio, print and digital
A website, everybeatmatters.org (including online user content creation, such as the HeartBeat Portrait Maker
Social Media:  Facebook, Twitter and Pinterest
Branded Content that Goes Beyond the Brand
A recent Branding Magazine­­ article, quoting Michael Brenner, forecast a trend toward "content that is often not 100% related to their products but more in line with the solution areas customers are interested in exploring." In the case of the Every Heartbeat Counts campaign, even the theme of the  song "Feel Again" seems to address this desire for new solutions, specifically a new way to get past donor fatigue and the general numbness inspired by too many charity appeals.
Branding Magazine will continue to track the trend of brand campaigns that seamlessly integrate, or "marry," content marketing principles. Do you have a good example? Please describe it in the comments section.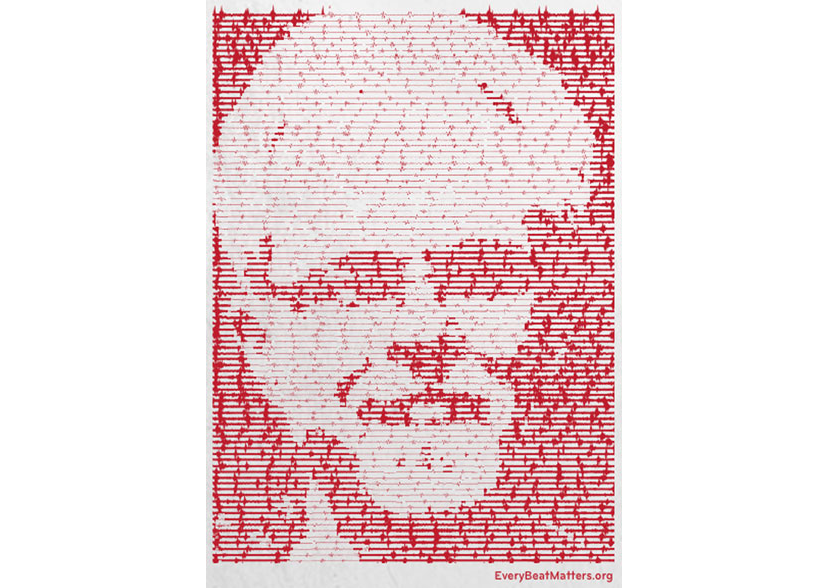 A Heatbeat photo of the author, created on everybeatmatters.org