Instead of fitting into the popular, yet ineffective, greenwashing habit that supermarket giants create when they're trying to use ecology as a way of attracting customers, two German women, who founded a supermarket in Berlin in September 2014, have a more efficient idea. "Precycling" is a new ecological trend created around the idea of ditching packaging altogether and thus preventing waste load.
Original Unverpackt is selling everything in bulk, which prevents packaging and marketing to affect the costs of its products, and also educates consumers in how much food they really need, and hopefully will eliminate food waste which is around 16 million tonnes per year on average in Germany (according to the Federal Environment Agency).  Customers are expected to bring their own boxes or containers. There is also an option to buy different reusable containers, such as a stainless-steel ECO Brotbox, for those who forget to bring their own.
There is a great variety of products – more than 400 – can be found in the Original Unverpackt supermarket from food to cosmetics, all available for customers to help themselves. Pasta, rice, nuts, Columbian coffee, or toothpaste in tablets, all can be found in large jars, ready for shoppers.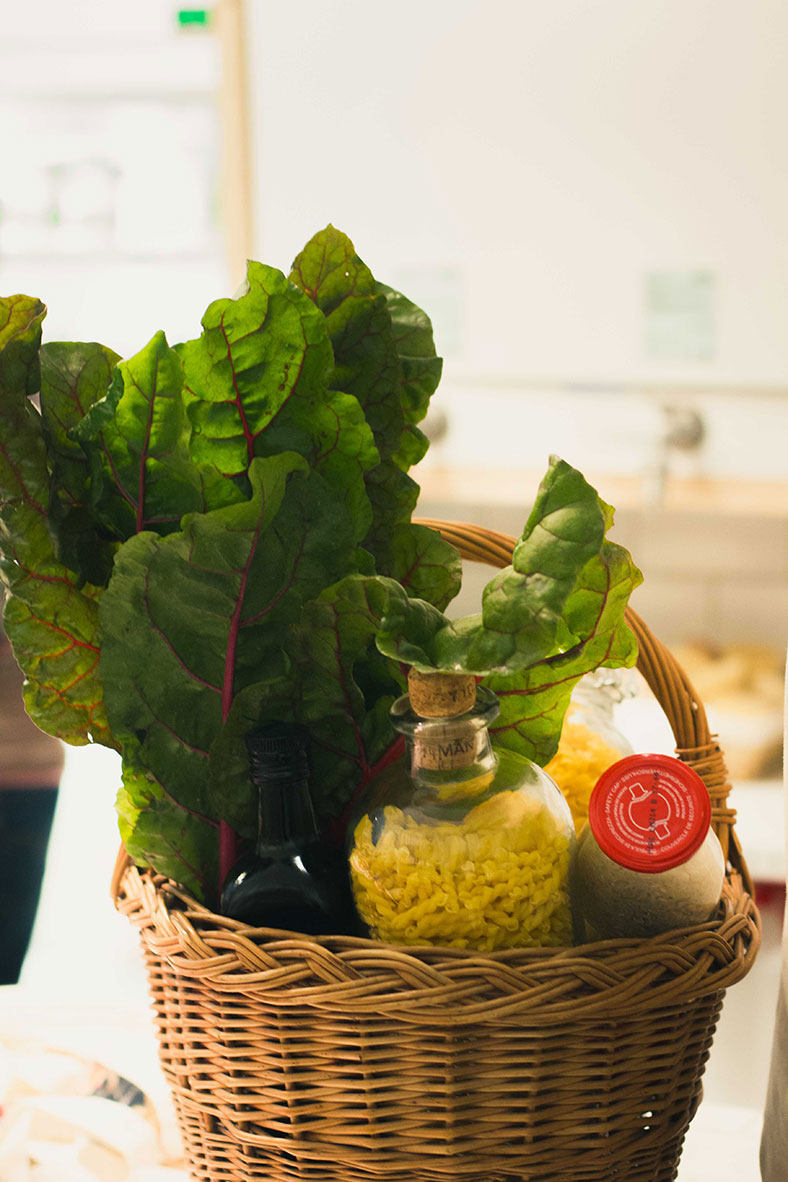 The store building used to belong to a butcher for a hundred years, and its image is incorporated within the brand's identity– all designed by Michael Brown of NAU Architects.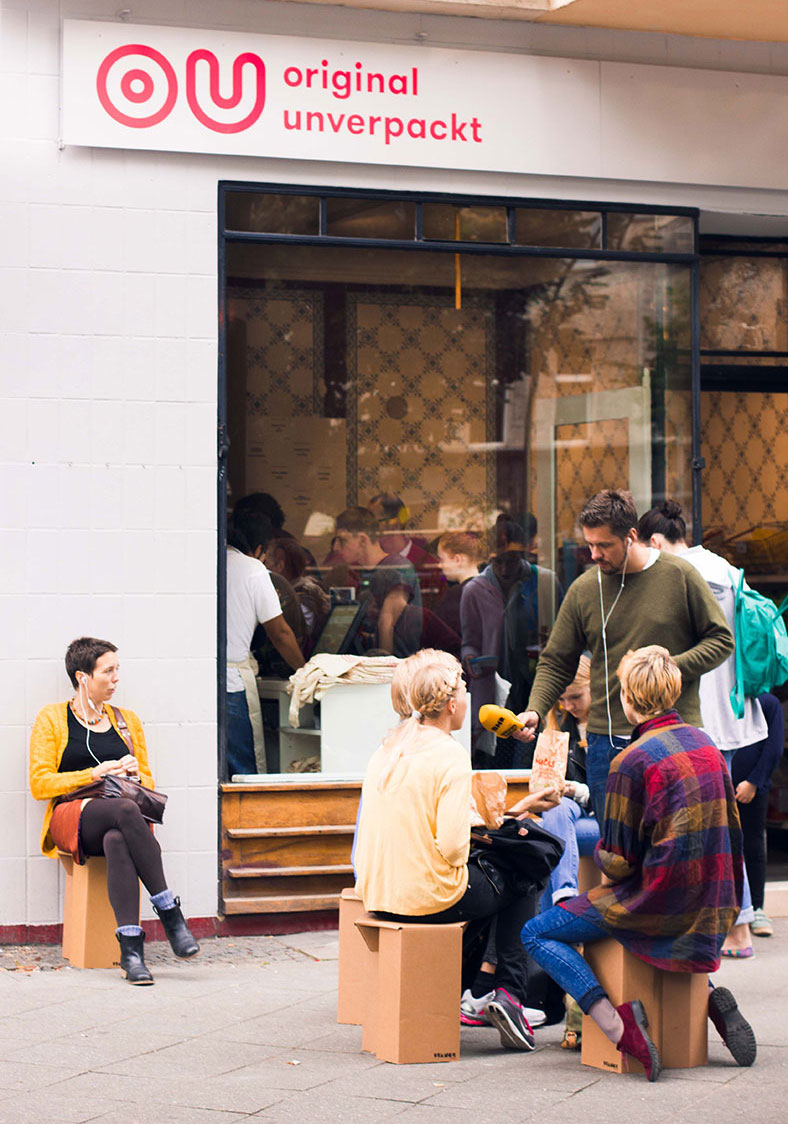 Apart from selling goods in an interesting eco-friendly manner, the store creators are aiming to influence other supermarkets to follow their steps. "It was important to act and to be part of the solution instead of just getting worked up about the predicted end of the world," said Milena Glimbovski, one of the store founders. They're offering seminars to big companies once a month for €400 each where they'll talk more about their new-found philosophy. Original Unverpackt is one of only five packaging-free stores in Europe, with others being located in Austria, Italy, and France.