Vermont based ice cream company Ben & Jerry's has decided to launch a new product in partnership with Colorado's New Belgium Brewing called the Salted Caramel Brownie Brown Ale. That's right. Everyone's favorite ice cream company is making a new business move by launching an ice cream infused craft beer.
Most people will consider this as a smart business move since craft beer is exploding in popularity and combining it with a product with a firmly established fan base (meaning everyone) can prove to be quite lucrative. Apart from this, Ben & Jerry's has always made an effort to raise environmental awareness in their campaigns, which will be the case in this project too, so everybody wins in this situation.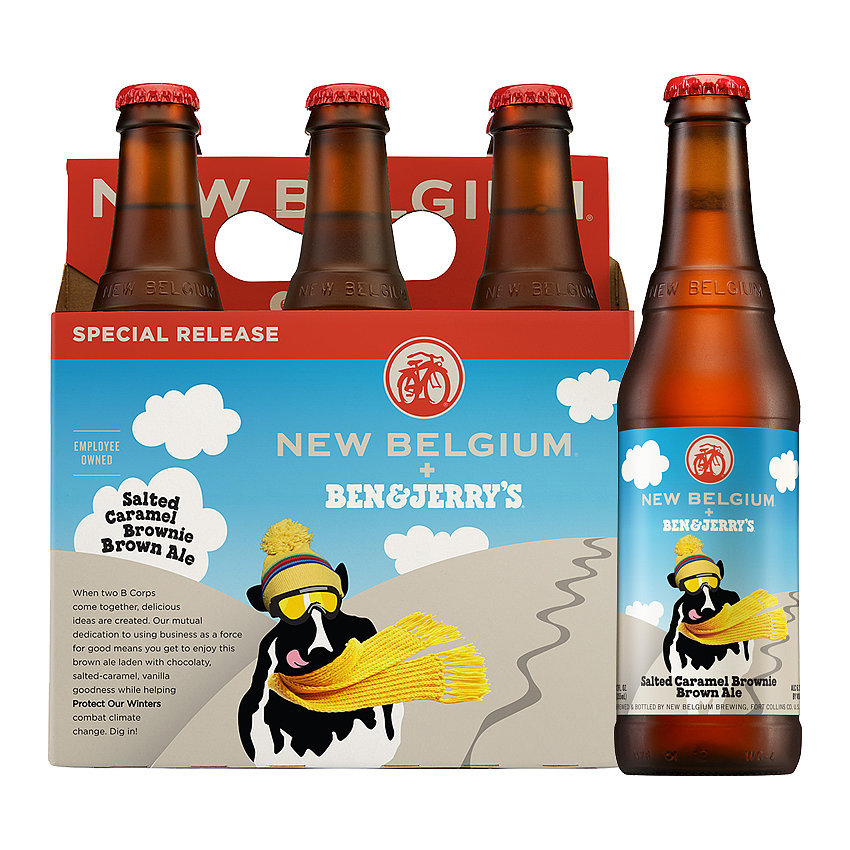 Well, not really everyone, because some people aren't that enthusiastic about their new business venture. Certain watchdog groups consider that the family-friendly illustrations used in their campaigns will have a negative effect on the young ones. "It's bad for children — who will start looking at beer as the next step after ice cream," says Bruce Lee Livingston, executive director and CEO of Alcohol Justice.
An effort to protect children from any type of bad influence is quite commendable but regarding ice cream as a gateway to alcohol is something that a lot of people will not agree with. The reason is very simple; good parenting trumps good advertising, or at least it should. We will know the destiny of the Salted Caramel Brownie Brown Ale as soon as it hits the shelves this fall, but the chances are it will be quite delicious.