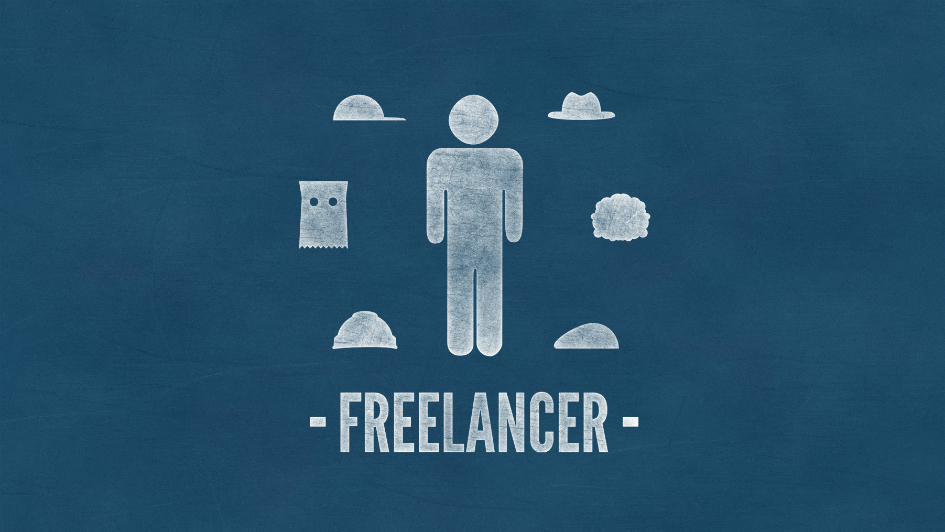 If you are the type of person who likes to have a lot of freedom in your professional life, then you may want to consider freelancing as a real possibility for the next step in your career. Freelancing means that you can act as your own boss, create your own schedule, and take on as many or as few projects at any given time as you want.
However, if you're new to the field as a freelancer, you might be nervous about finding ways to market yourself to be sure you build up enough of a clientele to support you. Fortunately, in the Internet age, you have a lot of tools at your disposal that will make it much easier to network with others in your industry and to get the word out about your services.
Online Marketing
First and foremost, you need to design a logo that is unique and will capture people's attention. It might be a good idea to hire a graphic designer for this. Secondly, you need to be absolutely certain that you have a strong online presence. This will ensure that it is easy for potential clients to find you when they are searching for freelancers with your skillset in the area. To start, make sure you are active on all of the major social media platforms: Facebook, Twitter, LinkedIn, Google Plus, etc. You will also probably want to be on Yelp and other review sites as well as on UpWork and other freelancing websites. Depending on the nature of your business, you may also want to look at social media outlets like Pinterest, Etsy, and Instagram.
Make sure that all of your social media profiles accentuate your skillset, include photos or links relevant to your past projects, and include your contact information. You may want to consider hiring a social media specialist to support you in building your social media presence to make sure your profiles look good and eye catching. If you are trying to save money, consider hiring a family member or close friend to make regular postings for you if you don't have the time to do it yourself or you don't feel confident in your ability to do it well.
Next, you will need to build a website. You don't have to have a terribly complex website with lots of functionality. Just something that looks good and can act as a portfolio of your past work. Include quotes from your past customers as well as photos, job descriptions, or links to videos that are relevant to work you have completed. Consider platforms like WordPress and WIX that work nicely for people who need a website but are not skilled designers or developers. Don't forget to think of a creative URL (which you will need to purchase from a site like GoDaddy.com).
You will probably want your new website to have a blog. Blogs provide a great way to keep the content on your website fresh. They also allow you to highlight your recent news and any company specials you are running.
Local Marketing Initiatives
With so much marketing potential available through the Internet, it can be easy to forget about the value of local advertising and marketing. In truth, you really can't afford to overlook the value of local promotion and advertising. Ideas for local advertising could include any of the following:
Make sure your contact info is available in the phonebook. Place an ad in the local phonebook or local newspaper.
Buy advertising space on local billboards or sign space at local sports and event venues.
Talk with local businesses whose services are relevant to your own to find out if you can place business cards or refrigerator magnets at their front desks. For example, if you are a freelance graphic designer and you want to advertise your custom wedding invitation designs, talk with local florists about leaving your card there.
Order magnetic signs for your car windows so that your car can act as advertising space. Some businesses will actually have their logos and contact info painted on the car window, but using the magnetic signs will mean that you can easily remove the ads when you don't want your car to look promotional.
Network!
There's no exaggerating the value of networking for freelancers. Because much of your business will depend on return business from satisfied customers in your network, it's extremely important that you work out ways to stay active in your network. Ideas include:
Attending local conferences and conventions. If you can afford it, go to conventions at remote locations.
Rent a booth or advertising space at local or remote conventions.
Offer promotional deals with others in your network. For example, if you do freelance web design, consider working out a partnership with a business that does SEO to offer a combined discount for customers.
Keep Quality High
The most important aspect of acting as a freelancer is to make sure you are consistently delivering a high quality product to your customers. Don't let yourself get bogged down in other aspects of business and marketing planning at the expense of your product quality. Happy customers are some of the best advertisers you will have!