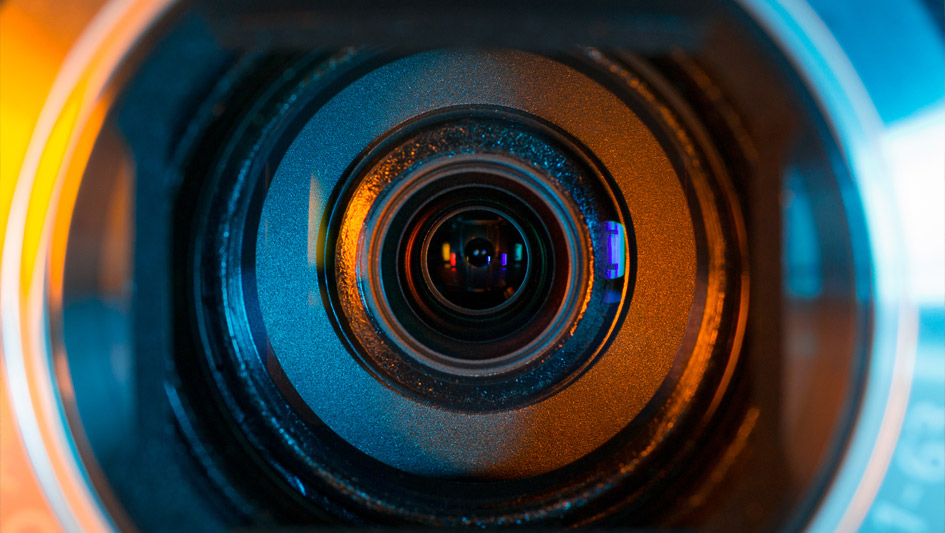 As a new year approaches, many companies in Germany and Europe are looking ahead to find ways to increase profits and find better ways to do business. Economic recovery has been slow, but things are beginning to look up; businesses are looking for smart investments that will further recovery and make the future brighter for everyone.
One way to ensure a brighter future is to invest in technology. The latest video conferencing options, such as those offered by Blue Jeans, contain the latest technological advances that will provide a significant return on investment in many areas. The two most important are cutting business travel expenses, which tend to eat up a sizeable portion of any company's budget, and improving productivity by allowing for greater collaboration. Considering cutting costs and improving productivity? That's a win-win scenario for any company no matter where in the world it is.
Benefits of Collaboration
Ingram Micro works with companies to improve collaboration so they can function more effectively. Here are some important tips on how tech-savvy companies benefit from high levels of collaboration:
Move More Effectively Towards Goals: The majority of employees and supervisors believe that collaborative efforts directly impact the outcome of tasks and projects. Greater levels of information sharing and communication between team members will have a positive impact and allow employees to function more effectively.
Collaboration Increases Flexibility: A collaborative group provides flexibility to team members, which in turn, increases their productivity. Things like working from home or in other locations besides the office can be inspirational, as well as less stressful for many people. Employees report heightened creativity and problem-solving abilities when they are not in the office.
Collaboration Leverages Technology: The emergence of the Internet and the creation of the technology we now use has allowed for a greater degree of collaboration between individuals all over the world. Applications like Skype and Face Time are powerful as well as convenient communication tools. Social media sites can be leveraged by businesses to connect with even more users than they thought possible.
Employees In Remote Locations Are No Longer Excluded: Before Internet technology became standard in our everyday lives, people who worked from home or other remote locations often felt cut-off from their colleagues. Now, they are just as connected as if they were sitting in the same room. This level of collaboration means that companies can benefit from all of their employees, no matter where they are.
Collaboration On-Boards New Employees More Efficiently: Learning is more effective through collaboration. New employees benefit most from learning from co-workers and supervisors who foster a mentoring relationship with new hires. When the new kid on the block feels like he or she belongs, productivity will be greater, and retention will increase significantly.
Video Conferencing Fits in With Collaborative Teams
Ingram Micro is also a proponent of combining video conferencing with collaborative teams. The combination allows the team to exist no matter where its members are. A few might work out of the same office location; others might spend the majority of their time working from home. Others might be in an office in a location a few hundred miles away; still more might be in a location that is thousands of miles away. Regardless of where they are, video conferencing keeps everyone connected.
Here are four ways video conferencing increases collaborative productivity:
Being Able to See Everyone Has a Positive Impact: Phone conferences that are not supplemented with video might cause some team members to become distracted. Video forces them to concentrate more since everyone is looking at each other.
Less Travel Means Higher Productivity: Travel has become so stressful that significantly more time is lost now than ever before when employees have to fly or take long car or train trips to remote locations. Video conferencing allows everyone to stay put, and encourages a greater work-life balance.
Higher Level of Training: Video conferencing allows a higher level of on-the-job training, which means employees will do well at their jobs more quickly, and will be inspired by new opportunities.
Distinct Advantage Over Competitors: The more technology a company is able to leverage, the more of an advantage it will have over its competitors. Video conferences allow for effective communication, which will inspire employees to consistently want to do more to maintain that advantage.
Linked In, perhaps the best-known business networking site in the world, agrees that video conferencing benefits the collaborative efforts of teams. In fact, many are beginning to see advantages emerging that make it a more effective communication tool than e-mail.
The bottom line is, when you can see, hear, and speak to your colleagues directly, you are better able to discern their needs, as well as communicate your own. Video conferencing might very well be the top mode of communication for all of us in the not-so-distant future.