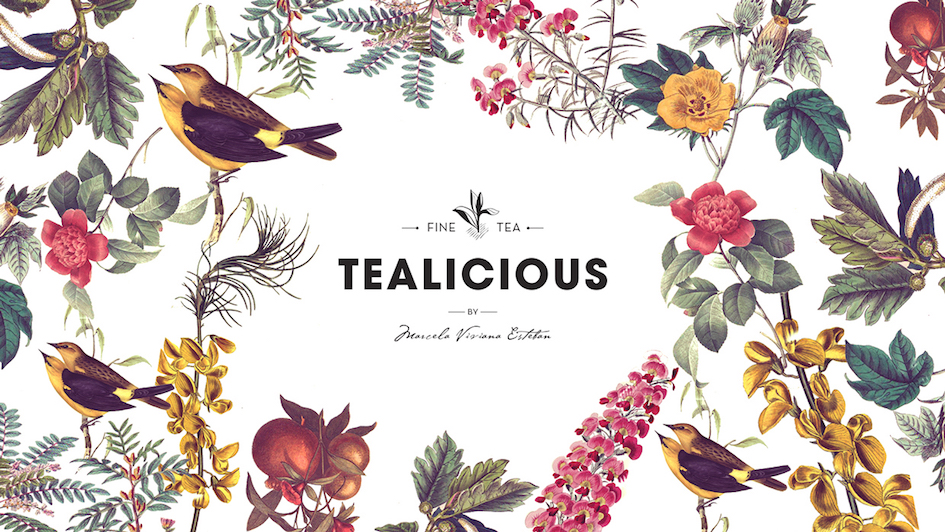 The popularity of tea is growing, especially in urban areas like London and as the classic British beverage looks to reinvent itself, brands like Tealicious are pioneering the rejuvenated growth of tea by targeting young, millennial consumers through a stylish and exciting brand image.
Tea is a good communicator — in fact, it's a great communicator — and more and more frequently partners are using tea and coffee to promote their brands via shops, pop-ups, and joint brand ventures. Fashion marketing has been using the rise in coffee culture in cities like London, as young consumers begin to associate the position and space of both products. Stylish tea brand Tealicious has harnessed the energy behind the tea growth, by making tea cool. Designed by Alvarez Juana, Tealicious is a cutting-edge artisanal brand; a desirable product for young and energetic millennials who happen to be a group with increasing disposable income and tea awareness.
Mirroring this, Tea entrepreneur Martin Papp has found a promising gap in the resolute Chinese tea market, by branding his Papp's tea towards 18-25's. Young consumers are becoming frequently more aware of where their consumable products are sourced — they are morally driven, and this where a transparent tea brand can be extremely successful. Another example is London-based fashion brand Finisterre, who uses coffee and tea as a medium between the consumer and the product, creating that initial spark for product desire and enabling an opportunity for marketing techniques to sit a bit longer.
The key to expanding into a new sector with an established and traditional product, like tea, is to create a brand that resonates attention as well as trust. Consumers look towards brands like Tealicious because they command attention, with their sleek packaging design, zeitgeist graphics, and inventive products. This is combined with the reasserting nature of tea as a product, a product that young consumers trust.
Tea is cool. Brands like Tealicious are furthering the tea boom and as we see a rise in the conscious consumer, it helps for your tea brand to be as organic as possible. Tealicious is based in Florence, Italy and run by tea researcher Marcela V. Esteban. She, along with Juana, have created an intelligent and vibrant brand portfolio, employing fashionable floral themes combined with minimalist typography. It's package design that creates a successful and appealing brand personality — perfect for this new tea consumer.
Images: Alvarez Juana