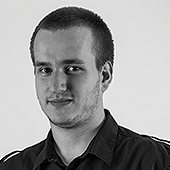 Srdjan Toljagic
Balancing between business and fun, but always finding them co-dependent, Srdjan is a marketing and guitar wiz from Novi Sad, Serbia. Studying Graphic Design, but focusing on becoming an expert in the marketing field. He is an energetic, verbose, and sometimes over passionate individual.
Use the Bm | Bn switcher in the top-left corner to seamlessly switch between our Brandingmag and Branding.News websites.
Got it
branding-magazine
MailChimp error message holder
Got it
We noticed you're using an ad blocker. Totally understandable, but our ads are minimal, always relevant, and a great help for supporting our ongoing efforts to narrate a quality discussion around branding.
Please consider disabling your ad blocker or sign up/sign in before diving into our exclusive insights: