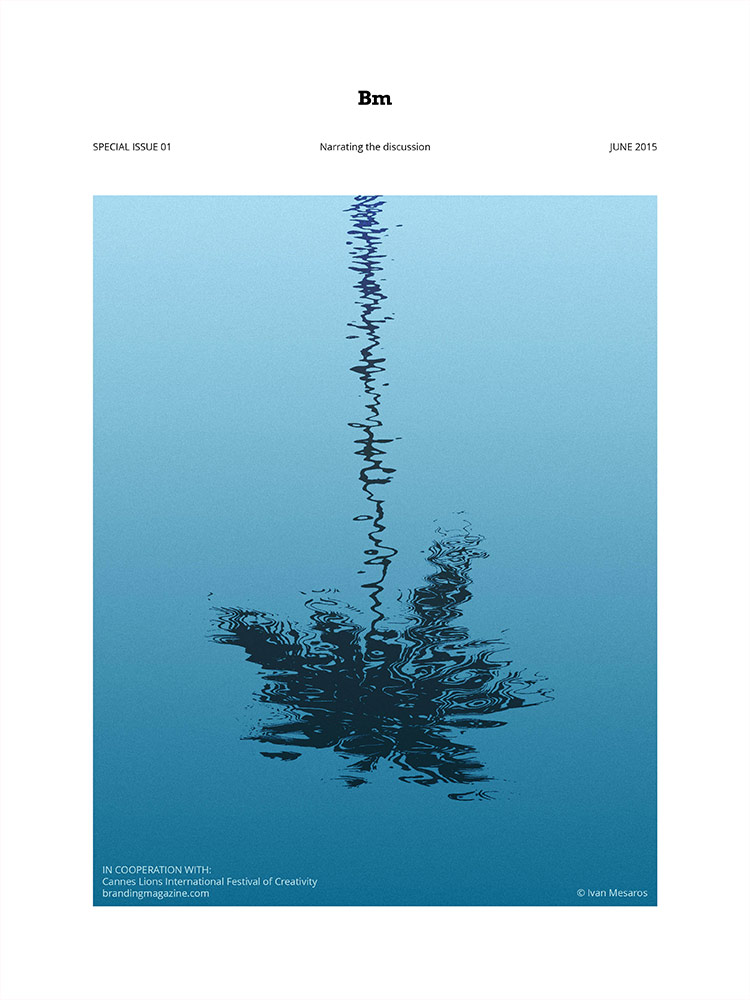 back to store
---
Issue 15
Cannes Lions 2015
Summary
Thought leaders in traditional media, innovation, digital, and marketing flock to the sunny beaches of the Cote d'Azure every year for the biggest advertising festival. Judges discuss, reflect, and evaluate our favorite campaigns and initiatives. In addition, brands fly in and share their successful strategies.
While at Cannes, we made a few friends and invited them to share their favorites, frustrations, insights, and predictions. In this issue, we discuss the rise in thought leadership and content innovation with LinkedIn's Penry Price, explore the work culture of Media Monks, discover the power of social and visual storytelling with Tumblr, and predict the emerging visual trends with Getty Images.
---
back to store
branding-magazine
We're doing a bit of soul-searching to better know our readers and improve your experience. Please take this 2-min survey and you might just WIN the first edition of our new eBook series: State of the Brand!
Use the Bm | Bn switcher in the top-left corner to seamlessly switch between our Brandingmag and Branding.News websites.
Got it
branding-magazine
MailChimp error message holder
Got it
We noticed you're using an ad blocker. Totally understandable, but our ads are minimal, always relevant, and a great help for supporting our ongoing efforts to narrate a quality discussion around branding.
Please consider disabling your ad blocker or sign up/sign in before diving into our exclusive insights: