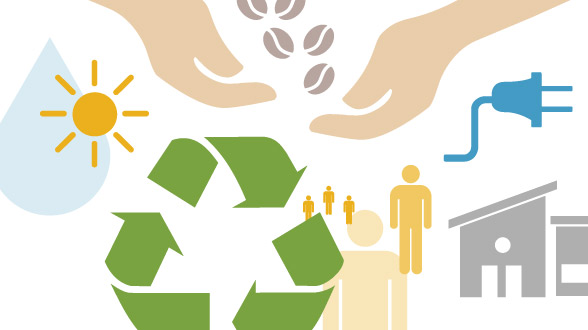 Brands are more dynamic than ever, and the ones that offer a multidisciplinary approach to branding are ideally those that win over the hearts and minds of their customers. How can you give your brand another layer? Tell a story through your branding efforts.
Being a brand storyteller doesn't have to mean literally "telling a story" but brands with a story to tell certainly do connect with their customers. Another way to tell a tale about your brand is to create ongoing dialogue with customers and to cultivate ongoing behaviors and actions that reinforce your mission and values. Humanizing your brand is another way to tell your story, even if the tale doesn't have a defined beginning and end; your brand can still live happily ever after.
Telling this tale will give you a competitive edge and help distinguish your brand. In essence, the story brings your brand to life. The story has to resonate with readers and elicit a feeling.
A brand with a tale to tell
Here's a good example: The Starbucks brand is continually engaging with customers and coming up with new campaigns to promote their efforts to source sustainable coffee. Their commitment to the development of other countries and authenticity of products—and initiatives within the U.S., too—is their story, and they are able to bring ongoing awareness to these causes, thus telling their story.
How to weave a branding masterpiece
Here are a few components to help you put together your brand's story—and try to tell it.
 1. Determine the topic.
To pinpoint the story or stories you want to tell, think about how to solicit emotional response. (Check out how Google did this.) A customer experience may be the perfect concept as well.
 2. Develop the plot.
Identify things that your organization cares about, and determine what aspect of your business makes it both unique and valuable to the rest of the world. That's always a good foundation.
 3. Get to know the characters.
Think about the persona of your brand–is it feminine or masculine? Mainstream or quirky? Opinionated or open-minded? If your business was an actual human, who would it be and what would it be focused on? Nadia Goodman says this type of clarity will lead to a relatable persona and help you tell the tale.
4. Consider your publishing platform.
Think about the best medium for your audience. They may want a quick peek of the story and then go deeper upon request. They may want to offer opinions on it, or share their own stories. Using social media could be a valuable option as well—even in 140-character spurts on Twitter.
Begin thinking about how you can develop and tell your brand's story. Start a fresh page in your brand strategy book and begin to let your story unfold.