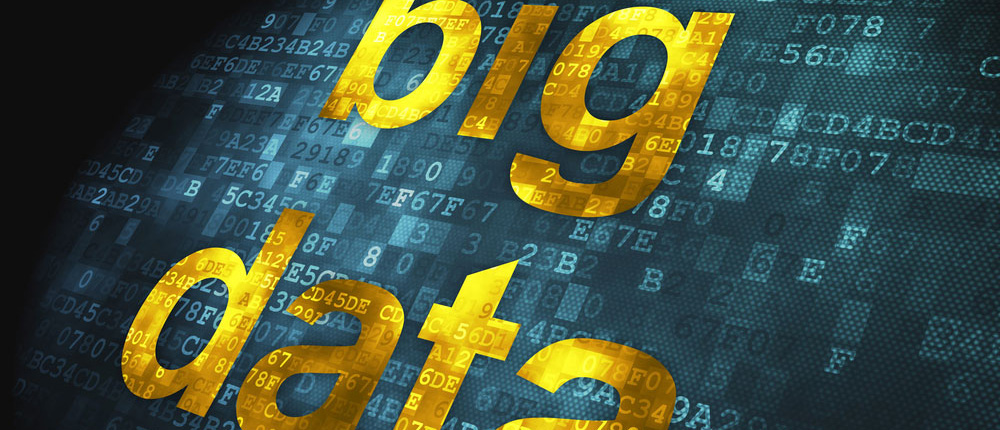 Einstein used to say imagination is more important than knowledge. I wonder what he'd think now, with knowledge as data?
Since the early days of online data, we've learned a lot and come a long way from the starting blocks of ill targeted spam and those slow and clunky landing pages. We've developed clever means of managing our subscriptions and in getting the best deals from companies. We've even got a vague idea of which companies' radars we're on. We've been happy enough with our names on company databases, putting up with a few alerts and email blasts in return. So what's next? Time, or data, will continue to tell.
Nowadays, with just about every digital swing of the tail leaving a data trail, we can slice, splice and roll the dice in just about any strategic way we want. Move over the 'Internet of Everything', we're now facing the 'Data of Everything'. Yet, this really big conversation is just starting, where consumers and corporates are awakening to the true weight of all the legalities on privacy, business and at extreme levels, the protection of citizens' rights and society itself. Despite such responsibilities there are immense opportunities too, where we can find new ways to dig deeper for ways to solve our problems. Data and information management has become the label for security, progress and even currency and finance, as we've only recently began to observe with the emerging Bitcoin digital currency, only on the Internet and beyond any government control. These are fascinating times for business, of that there's little doubt.
Thus it's no real surprise then to learn Big Data and the future of it is now the hottest of topics, since first appearing as such as far back as Davos 2012. Not to mention the mainstream consumer references we're seeing to data as it transcends traditional conversations, even appearing in the famed cartoon and social barometer Dilbert. So, fun times ahead.
Yet despite such growing concerns, optimism and collaboration were the recurrent themes of last week's Big Data Week, with fascinating debates and events, inspiring a good deal online reactions too (#bigdataweek).
With governments already investing readily – US federal government investing $200m – it's great to learn of New York's Mayor bringing together socially minded 'geek squads' to hack and tackle some of the cities ills and problems. Such catching ideas are happening abroad as well, such as in Bristol, UK, where the same project is being copied. And as such, creative data projects are certainly not limited to certain sites or cities. These new networks within networks which will in time prove quite exciting hotbeds for innovation, and this is just the beginning.
With all the rich new forms of consumer engagement being created, what could the emergent roles become for brands and business? Corporate responsibility projects, joint problem-solving ventures, where companies help donate time and attention to hacking some of our bigger world issues? Brands can adopt and maneuver their activities in multiple concurrent ways, to play to their audiences' moods, though they must equally hold their nerve to retain their brand identities and related consistencies.
For retail sectors, brands may well soon become reluctantly transactional, as consumers spread their loyalties as thinly as their data trails, coercing brands into concession and adopting and dropping brands as they choose their best deals. Could equity become a fickle commodity, only as useful as the discount or promotional tool on the table for the customers?
Big Data and Privacy Issues
As for privacy, we're at the dawn stage of this particular issue.
Despite big leaps in the amounts of data online, it's surprising to see so little true concern for all the data created and held by sites we deal with. Perhaps it's been a natural evolution or perhaps we've not had to care, however consumers are themselves awakening to the dawn of this data based new era.
Data on a macro scale brings to the fore the new reality that modern business needs demonstrate responsible management and use of clients' data. With Europe leading the way to its credit – rogue businesses such as 'databrokering' as so prominent in the US are finding it harder to sell on your data. So, in Europe from 2013, increased EU and government regulation is revealing it's level of seriousness in that region, at least.
On this matter of marketing and data, I recently moderated an expert panel in Ireland, itself the cross-roads for much of the data between Europe and the Americas.
At the talk, hosted by the Dublin Chamber of Commerce, we are considering data regulation in business and in branding, moreover how companies can ensure they are doing the right thing. And it was a packed house too, with many of the companies attending managing interests in one or both regions and across many sectors.
Philip Nolan, a true blue tech lawyer and head of the technology practice at Mason Hayes & Curran – which acts for big names as Google and Facebook, for starters – warned that companies risk losing up to 2% of their global income should they be found to be breaching privacy laws. Yet Nolan reassures there should be no real surprises here in the regulations, with only the demonstrably ill-concerned companies being those of most interest to the law. So, in other words, the vast majority of companies will tend to be responsible anyway, applying conscientious approaches to marketing and privacy, in doing the right thing.
Likewise, Jeff Matthews, director of global sales development at professional data behemoth LinkedIn, had similar encouraging yet cautious views. As the obvious best-in-class player in professional networking, LinkedIn has done a respectable job ensuring data is put to good use for their business, without over-stretching the mark. So it would seem that success lies in reflecting the company positioning and ensuring they never stray from that, that all data uses are transparent enough not to create worry nor issue for the business.
Whatever the size or scale of business today, it's clear data will be crucial to honing market size and even creating market in first place. With globalization now so intrinsically linked to data in all its guises, we're seeing the logical next stage of digital evolution being the advocacy of consumer rights, which is of course a good thing. With consumer confidence so key now to any business, we need to protect the user and ensure companies are paying full attention to all aspects there.
For companies themselves, there's actually great new opportunity to win favour in the markets. As privacy stories become more prominent, consumers will be holding their businesses to account on their data and how they use it. So, do the right thing and get the credit for it.
On that point, Nolan reminded us the best rules are there to encourage and assist, not inhibit brands and business. That it will be about setting the rules for fair and conscientious business practice and, of course, paying attention to the rules.
So, we shall see what happens next for brands. The business community will now more than ever need to demonstrate its acting in customers' best interests, to impress the regulators sure, though to protect their public reputations in the longer term. Regulation will ensure the good house-keeping of data.
The true opportunities will lie in developing new networks and intelligent means of pooling resources, capitalizing on trends and issues, to make the bigger differences to the world which we increasingly know are needed.
As IBM technical follow and VP for emerging Internet technologies Rod A. Smith says "Big Data is really about new uses and new insights, not so much the data itself," an exciting prospect and journey we can take.