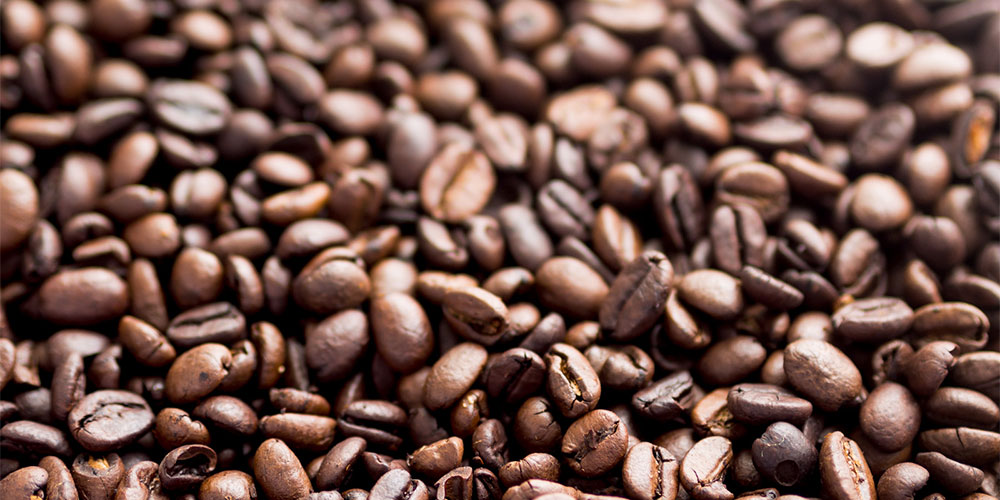 According to the National Coffee Association, 83% of U.S. adults drink coffee in one form or another. That's up 5% from last year, and that's 5% in the world's largest market for coffee. It's a $30-billion industry.
Of those consumers, about a third drink a "gourmet" coffee each day, meaning not just regular coffee and not including regular coffee made from really expensive beans like Kopi Luwak, aka "civet coffee". If you don't know it, look it up, but not counting that either.
The consumption of coffee grows each year, the most preferred drinks being lattes and cappuccinos according to consumers.
Anyway, you can attribute market behavior to consumers' need for a jolt, their consumption of an affordable "luxury", the foundation for a social occasion, or just another antioxidant delivery system, but consumption grows each year, and rumors of Starbucks premium coffee (accompanied by premium pricing) notwithstanding, gourmet coffees like lattes and cappuccinos seem to be ordered most frequently. It's neck-and-neck as to which gets the top spot, but lattes currently have a slight edge, so we looked to see who did them best.
In a 1,200-consumer survey covering Manhattan and Brooklyn, New York, the places below were named most by consumers for having the best lattes. In the spirit of full disclosure, keep in mind that there are nearly 700 venues for coffee in New York City, not including street vendors, so we clearly didn't capture everyone and every place, and that Stumptown is my regular morning stop, but I didn't have a vote.
Manhattan Brooklyn
1. Stumptown De Luxe
2. 12 Corners/ La Colombe Café Martin
3. Ninth Street Espresso Java Joe
4. Starbucks Crespella
5. Prodigy Coffee Red Horse Cafe
To make latte you fill a pitcher with steaming milk, foam the milk, and pour it over two espresso shots. Latte sounds pretty easy to make, doesn't it. Well, that's just "latte". Good latte is a little harder. Great latte, harder still.
For a good latte, you need to pour the steamed milk (no foam) over the espresso so the two liquids mix together. Then you layer the milk foam on top of the latte. And, not just layer it (usually a ¼ to ½ inch in thickness). While you're layering it you also need to create a design or a shape from the milk foam so it's not only a treat for your taste buds but for your eyes as well. So, not as easy as it originally sounded, huh? When it comes right down to it, it turns out that a really great latte is a combination of good ingredients, better muscle-memory, and a best display of caffeinated creativity. But there's one other thing.
I've been told in addition to knowing how to do it artistically, the real secret is in preparing and foaming the milk, and have been reliably informed by a number of coffee professionals – authorities and aficionados – that if you want to see (and taste) the absolute best of the best, head down to Stumptown's 29th Street location and insist that barista Sera or Jen or Adam, Nick or Emily, or Bernice, craft your morning latte. On second thought, don't. The lines are already long enough!
OK, who makes the best? We'll leave that to you to decide. But for those of us who start our day with a beverage prepared from the roasted seeds of an evergreen shrub of the genus Coffea, hot or iced, regular or spiced, Americanos or Cremas, Mochas, Cappuccinos, or Lattes, or just straight Espresso shots, it turns out the incontrovertible truth is that a morning without coffee is, well, like sleep.
Photo: Jeff Kubina / flickr