The tectonic plates that underpin our marketplace are in the midst of a large shift…and brands should be paying attention. As the Millennial Generation quickly becomes the primary force in consumer spending, our marketplace is shifting from a transaction based economy to a participation based economy.
The primary thought-currency no longer has a commoditized value, but instead, a perceived value. Customers base decisions on an entirely different set of criteria:  They don't just want to buy your brand, they want to be a part of it.
To quote the great Bob Dylan, "The Times They Are a-Changin.'"
The Transaction Model
In the transaction model, brand value was defined in transactional terms. The formula looked something like this: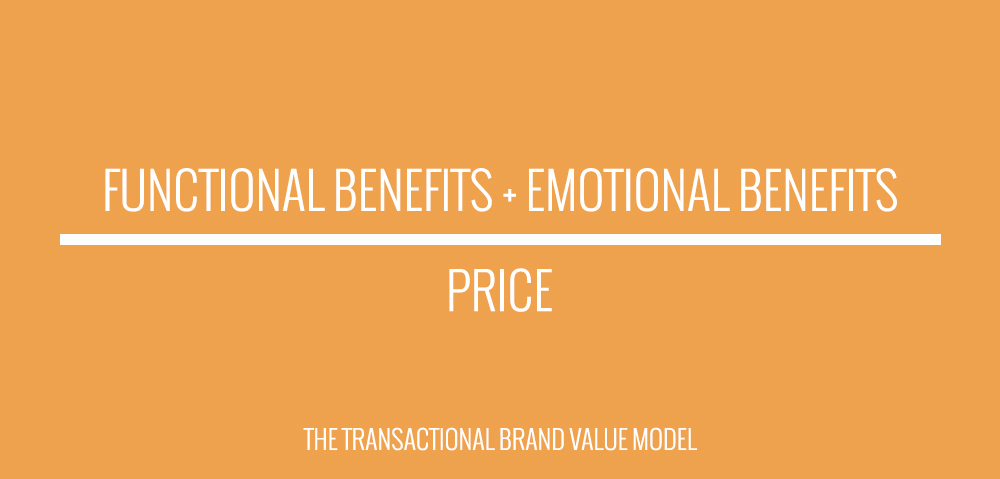 This model told us that the functional benefits of our product or service were of primary concern to the end user. In short, utility was king.
This type of thinking spawned a primarily interruptive style of brand development. After all, when consumers are faced with a direct apples to apples (A to A) choice, the squeakiest, loudest, most present and most disruptive voice wins. Brands were rushing to interrupt potential customers to prove the utility and benefit of their offering. All of this utility proofing geared toward one objective — the transaction.
Brand value, as a result, was defined by converting interruption into transaction. The "proof is in the pudding" thinking cemented itself at the core of brand development —great branding created transaction. As the economic landscape shifts, the interruption to transaction model is becoming obsolete.
The Participation Model
As Seth Godin put it, "Relying too much on proof distracts you from the real mission–which is emotional connection…Selling to people who actually want to hear from you is more effective than interrupting strangers who don't."
In the participation model, brand value is defined in relational terms. The Participation model looks something like this: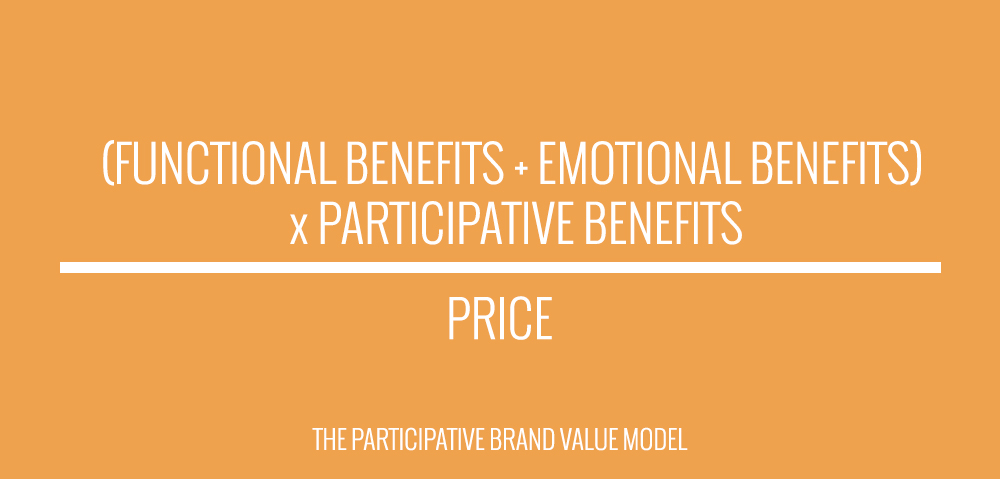 This type of thinking tells us that functional benefits and emotional benefits are amplified by our willingness to include our customer in the experience. Participation represents an invitation. An invitation for co-creation, co-responsibility and co-delight. Participation gears toward one objective —the experience.
The direct apple to apple (A to A) comparison becomes an experiential comparison: Apple experience to apple experience (AE to AE). It looks beyond interruption and way beyond transaction. In the participation model, great branding invites participation.
Jeff Fromm summed it up well by saying, "Millennials want to co-create the products and services you sell, the customer journey and the marketing and social media."
A Case Study For Participation: Apple
(Yes, I know it's trite to use Apple as a case study, but in this instance, this really is the best example.)
Just this year, Apple unseated Coca-Cola's 13 year run as the world's most valuable brand in Interbrand's coveted annual "World's Most Valuable Brands" list.
This can't solely be attributed to truly disruptive tech releases. In fact, from 2007-2008 (the release of the iPhone), Apple's brand value ranking only jumped 9 slots (from 33rd to 24th). So what took Apple's brand value from $13,583m to $98,316m in 5 years? A potent combination of the rise of the participation economy and the fact that Apple's core promise is participation.
Think about it, their entire model is centered around the invitation of participation. Participation from independent third parties (apps, hacks, media); participation from partner industries (music publishing, cellular carriers, media producers); and, most of all, participation from their customers.
Apple exemplifies the participation model by placing participation at the nexus of everything it does.
Beyond The Transaction
How are you moving beyond the transaction? How are you being participation-minded? How does your brand's co-relationship deepen and grow before and after you make a sale.
If your brand development and sales funnel end at transaction, it's time to start thinking about the participation model.