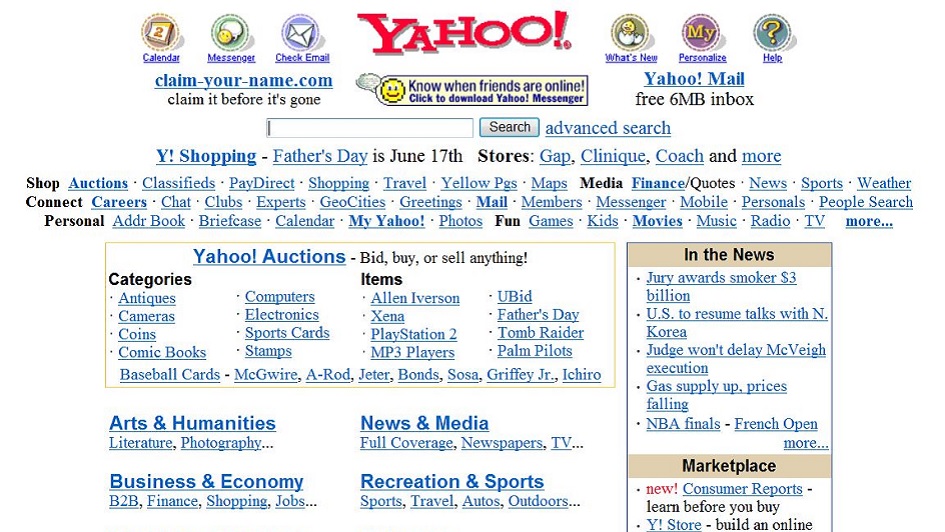 A majority of Yahoo's users are older than users of competitive search engines simply because Yahoo captured these people when the World Wide Web was young. Google didn't exist at the time and AOL was slowly losing its relevance. The dotcom bubble burst in early 2000, Yahoo stocks dipped and, since then, the company has struggled to find its momentum.
Yahoo recently acquired LookFlow, a startup that develops image recognition technology. The company plans to incorporate this technology into its photo-sharing service, Flickr. LookFlow is a small company consisting of five engineers who describe their work as a powerful new way for people to find, explore, collect and share all kinds of interesting things. On their website, the LookFlow team indicates that their innovation is an entirely new way to discover images and that Yahoo shares their passion in creating smart ways to discover images.
Yahoo has now acquired a total of 20 companies since Marissa Mayer became CEO last year in an attempt to improve the company's aging offerings and become relevant once more. Yahoo also acquired Tumblr early this year for a whopping $1.1 billion. The question is what Yahoo's acquisitions reveal about the company's strategy and whether this move will help revive a brand that lost its 90's appeal to competitors like Google and other search engines.
SEE ALSO: Badvertising: Putting the "Poor" in Portmanteau
Many commentators have not been successful in trying to pinpoint Yahoo's strategy to revive their once vibrant brand. Some may assume that by buying Tumblr for billions of dollars, Yahoo seems to be trying to breathe new life into its brand but not necessarily trying to strengthen it. Either way, the company made a good move by buying Tumblr, a decision that caught its competitor, Google, by surprise. In this specific area, Google is now trying to make up for lost time.
Other industry experts may say that these acquisitions are meant to add to the company's portfolio, but this is unlikely since the company does not really have much of a portfolio to add anything to. It's more likely that Marissa Mayer is trying to build a new image or brand position that can somehow help scrape away the company's past bad moves.
In her first year, Marissa Mayer indicated that the numerous acquisitions are aimed at improving culture, spreading knowledge and attracting bright brains to the company. Her statement may be vague, but this move has helped stem Yahoo's long-running exodus. In spite of this, Marissa has yet to tackle the big challenge of bringing back people who left Yahoo years ago and simultaneously appeal to a new generation that was not there when Yahoo began. It is not clear how she will manage to do this by buying other companies, but there are some clues. For instance, she may actually succeed by pinning the company's growth on the ad revenue that will come to the company because of the expanded audience. This means that Yahoo can move from financial stability to a growth business.
From a pure branding point of view, for Yahoo to survive in the long-term it will have to shoot past its competitors in just about every way. The best way for the company to do this is by creating 'The Next Big Thing.'
Yahoo's CEO has been vocal about her intentions to grow the company's mobile audience to improve revenue. Smart move. The company has about 300 million mobile users, which is almost half of Facebook's total mobile audience. They see this as an advantage and are planning to increase their mobile audience to surpass the current number. Yahoo has already started expanding its mobile capabilities and has so far made excellent key acquisitions in the mobile industry. For instance, they have acquired Summly, Loki, Alike and Ghostbird – which are all mobile apps. In addition, the company is planning to attract the best mobile talent by providing cool technology, redecorating offices and providing prompt access to Mayer's office. Another good move. However, mobile expansion will be very challenging for Yahoo despite its team of new thinkers and the slew of upstarts in its pocket.
SEE ALSO: The Future of Branding Is User Experience
Apart from these acquisitions, Yahoo also introduced a new logo that was more of an evolution – not a revolution. This was an opportunity missed and, therefore, a creator of controversy. For instance, some said the new logo resembles a gravestone, while others thought it looked like a cosmetics logo. Because the logo was only a mild design change, it signaled small changes for the business – not what the world hoped for. It was a vague rather than decisive move and, while design can support a business, it is not really a strategy – especially for a tech company.
So, without much more to go on, we may safely conclude that the acquisitions are the company's strategy. Fine for now, but not necessarily for the increasingly dissipating relevance and meaning of the Yahoo brand itself. Can it work? Maybe. It would seem that, along with 'The Next Big Thing,' Yahoo would have a chance for a true brand overhaul reflected in a bold new identity — one that deserves worldwide recognition and expresses the vision and value found at the business's very core.
Image source: QR Code Recycler, Yahoo! by Martin-Photography