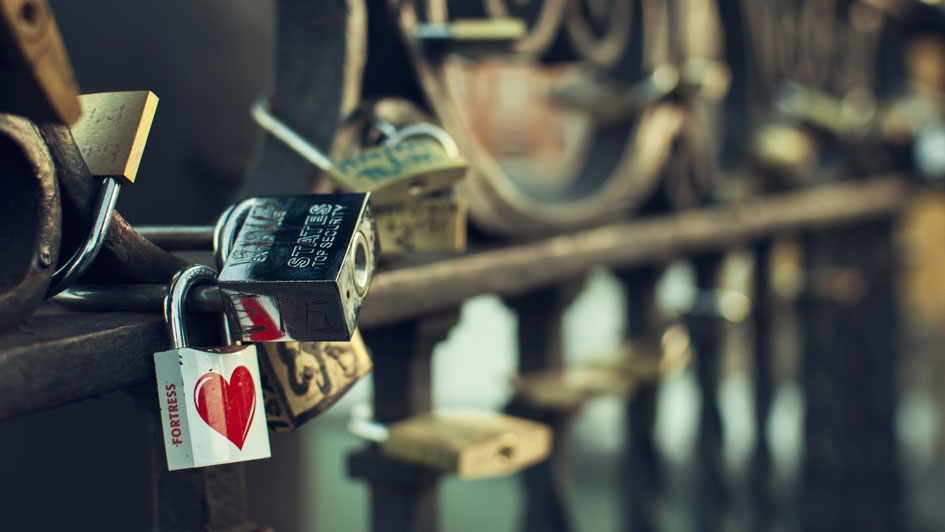 Historically, marketers have been caught in the middle: While they are responsible for driving financial performance quarter after quarter, they are also responsible for building strong brands, which takes time. Today, successful marketers are proving that driving growth and building strong brands are not at odds. By sticking to the fundamentals and embracing the tools and technologies at their disposal, marketers are winning at their game.
Marketers recognize that brands today need to have a dialogue with consumers. Two-way interaction is critical to success, and the emergence of social media has enabled consumer engagement in a way that has never been possible before. Engagement is good, but if this trend du jour distracts marketers, it can be dangerous. The brand runs the risk of focusing the conversation on getting likes, being retweeted, or being repinned. Thinking only about driving engagement is not enough.
The fundamentals of how marketers must think about brand strength have not changed. Brand strength is built over time and determined by performance across four key pillars:  Differentiation, relevance, knowledge, and esteem. Over the past three years, Breakaway Brands such as Kindle, Amazon, and Lego have been growing brand strength by leaps and bounds over their peers. And greater brand strength leads to greater customer lifetime value.
However, marketers are under significant pressure to deliver short-term results. A global study by Accenture found that the top business priority for chief marketing officers is to drive profitable growth. Brands must spark business growth. Marketing, sales, and brand need to work in unison to drive commercial impact. Historically, creating this union has been elusive.
The emergence of social media has enabled marketers to strengthen the link between branding and marketing. Social media has given marketers access to what consumers share, like, covet, think, and do on a public platform.
SEE ALSO: The Myth of the Brand Genius
A recent study found that the majority of consumers like a brand on Facebook either because they are current customers of the brand or have the expectation of receiving promotions and coupons. Simply knowing that someone likes a brand is less meaningful than understanding the behaviors that stem from that like. Social data alone can't create value. Knowing that a consumer likes a product is less useful than knowing that a consumer likes the product yet does not buy it in your store. Love is not enough. A stronger link between branding and sales is required.
Today, tools and technologies, such as big data, are available to create a stronger link between brand and sales. The issue, according to our recent study with Fortune 500 marketers, is that these technologies and tools have not been deeply embraced. And even among those who have—by building communities and collecting data—following through on the last three critical steps to link their online activity with sales has not been consistent (see chart). In contrast, marketers who have embraced these technologies and followed through have gained access to information and insights that lead to better decisions and growth.
---
MAKING BIG DATA WORK: 
– Create social communities around your brand
– Capture individual data by providing incentives and using opt-in frameworks
– Curate data in confluence with transactional data
– Compute insights relevant and personalized for each consumer
– Collect performance metrics and use learnings for future campaigns
---
Case Study in U.S. Retail
A major U.S. retailer recently spent six figures per year on a social media campaign to increase the number of likes on its Facebook page. While its investment increased likes and improved engagement, the retailer lacked a quantifiable way to gauge return on investment. The retailer was focused on Step 1 (creating social communities), but was missing the know-how to accomplish Steps 2 through 5.
The retailer worked with Tresata, a big data predictive analytics software company, to understand and enhance the return of its investments. After integrating multiple data sources, including social media, loyalty programs, and transactional data, the retailer uncovered insights that allowed the management team to start measuring the impact of its investments.
The retailer found that 90 percent of consumers that like a product on Facebook actually purchase it, but not necessarily at the retailer's stores. This revealed significant areas of growth that had not been visible to the management team. The retailer also found that 60 percent of its most loyal consumers bought the liked product at its stores, compared to only 15 percent of its less loyal consumers. This showed that the return of social media investment was greater with loyal consumers (heavy users) than with other groups. This represented an opportunity to generate incremental revenue from users whom the company might have considered as "tapped out."
SEE ALSO: Staying Faithful to Your Brand Amid the Lure of Expansion
Next, the retailer ran two targeted promotions for a "center store" product. One was a Facebook-only promotion targeted at consumers who liked the product page. The other was targeted at consumers who had already liked a product page, but had not purchased the product at the retailer's stores (which could only be done by integrating individual social media activity and transactional data, Step 3). The former promotion increased the number of customers buying the product by 15 percent and number of units sold by 23 percent (week over week). The latter promotion delivered redemption rates as high as 80 percent. The conversion rates are significant even before incorporating incremental sales when consumers came into the stores to redeem their offer.
The results from the promotions enabled the management team to understand the important role of engagement in the context of driving purchase (like-to-buy). The management team validated a core premise of marketing: Promoting what consumers like yields better outcomes than promoting what companies want to sell. The retailer is now expanding the number of fans that receive Facebook-driven promotions by a factor of 10 to capture greater share of wallet in an extremely competitive category.
The Takeaway
Successful marketers know how to manage and invest in their brand for today and tomorrow. They build robust brands that stand out and stand for something while taking advantage of all the data and tools at their disposal to strengthen the links with marketing and sales. They experiment and learn from their mistakes and failures in the quest for growth—because without growth, consumer engagement remains a broken promise.
Photo credit: josemanuelerre