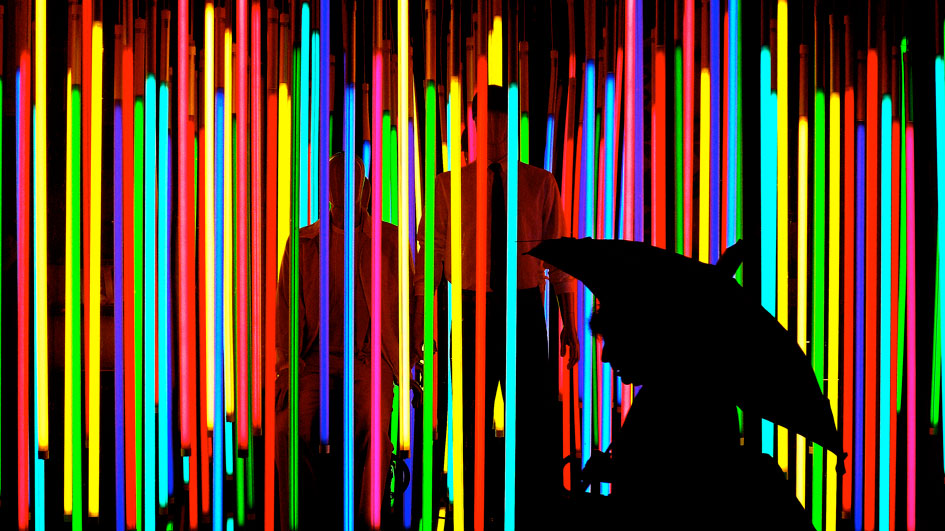 It may sound pithy, it may sound obvious, especially obvious when I consider my audience, but I'm going to say it anyway. A logo is not a brand. It's the mark of a brand. So when researching examples of a good rebrand, why does the communications community keep throwing me logo redesigns? Are consumers really that gullible, that to them a new badge equals wholesale change? Or are the global brands that tend to grab the column inches when they 'rebrand' taking so long to change their behaviour (if they actually even change at all) that all we have to go on is the logo redesign?
Often a visionary chief marketing officer and a board who can direct change can truly rebrand a company, from the inside out. Unfortunately more often, they can't. They can't influence the business and drive change. There is too much inertia. The vision isn't cascaded down the chain of command. Newer companies, with a flatter hierarchy however see a constantly-evolving, fluid approach to their brand as the norm. Hierarchies take years to establish their brand behaviours and their consumer facing identities, and by the time change has to happen due to market changes, new technology, new competition etc, the original board has long since departed – and with them the original vision.
So, The Good, The Bad and The Ugly springs to mind as a nice taxonomy of so-called rebrands. There is the 'ridiculous' classification too (I'm looking at you Consignia and The Gap), but let's not draw any more attention to those already embarrassed.
Let's start with The Ugly, in which I have to address the 'global' argument. There are a legion of examples; Lynx to Axe, Marathon to Snickers, but Jif to Cif is a personal malefactor. When it comes to adopting a 'consumer first' approach to doing business, I can only see the dollar signs in this kind of rebrand. It saves a fraction of a fraction of a cent per unit if every region adopts the same global brand name. I'm not blind to the fact that fractions of fractions add up to considerable savings on a global scale, but if those benefits are not passed on to consumers, what's it to us? Granted, in the case of Cif, it's a name change – the brand mark looks the same despite being a completely different word, and the brand behavior didn't change, but it still has to fall into the rebrand bucket in some sense as consumers saw a change to their household 'brand.'
The Bad? Well pretty much any inconsequential logo redesign that isn't accompanied by evident behavioural change. For example, did Starbucks rebrand when it dropped the term 'Starbucks Coffee' from its mark? Not yet. There may be plans afoot, which I've written about before, but has anyone noticed a significant change when picking up their latte since the revised mark came into effect? Doubt it. Returning leader Howard Schultz's decision to change 16,000 espresso machines so baristas could see over the top and once again look coffee drinkers in the eye, was more of a rebrand than any recent logo change.
RELATED: Top Need-to-Know's Regarding Clear Channel's Rebrand as iHeartMedia
So, now to The Good. While there have been many examples of successful rebrands where brands have re-invented themselves for the better (such as Harley Davidson and Apple), there is one rebrand that has taken more time, changed our perceptions more and is still ongoing, which commands admiration.
The British Broadcasting Corporation (BBC) is not without its failures – but show me a global business that gets everything right and I'll direct you to a field full of unicorns. Not that long ago, Auntie Beeb was a stuffy uptight brand that was being usurped by new terrestrial channels, cable/satellite operators and corporate online news. It has managed to keep momentum up on a rebrand that has been ongoing for about eight years now. During that time it has suffered slings, arrows, accusations, scandal, misappropriation of funds, government enquiries, insider leaks and more, and yet has consistently remained completely focused on producing and delivering the best content it can within the budget us license payers give it.
By trimming inconsequential fluff, implementing its Delivering Quality First strategy and wearing a sharper set of audience-facing togs, the BBC has become more relevant than ever. When comparing its idents, trails and montages to its terrestrial competitors, it becomes evident that the creative people who work for the BBC are a cut above ITV's team. Having flirted with disaster by shutting down Radio 6, the BBC decided to put its audience (and license contributors) first and appear to have embraced the potential of that channel. Its news channels are more sober, but somehow more believable, when dealing with the same subject matter as the overly sensational satellite news channels. Furthermore, BBC Three and BBC Four are witty, clever and creative, while BBC Online and iPlayer are great digital successes in a state of constant evolution.
Maybe it's because we pay for it, maybe it's because it's ours, or maybe it's because there is a shared vision residing in the fabric of that business that is owned by the people who work for it. Whatever it is, it's a consumer first approach to a rebrand. It's behavioural change right the way through a unique global corporation. And its logo has changed for the better too. Several times.
Photo: An Untrained Eye / Flickr