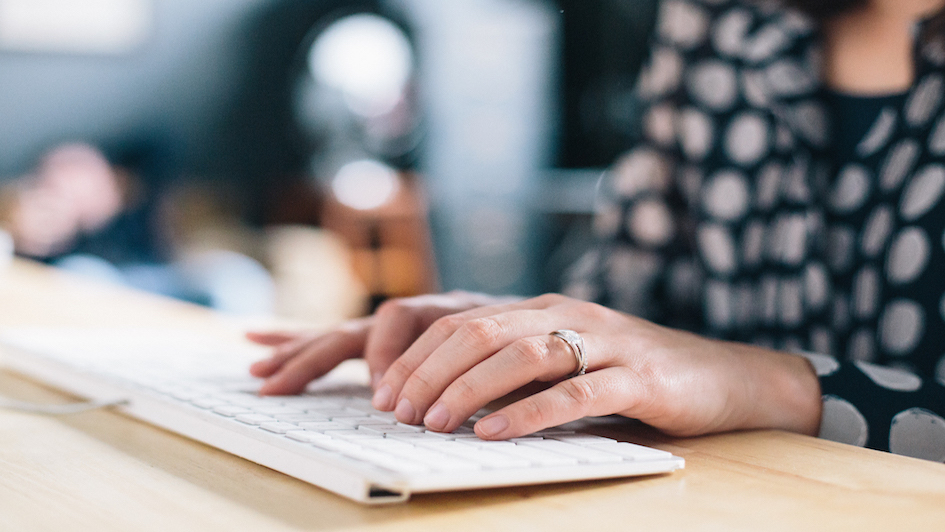 All marketers want to improve their search engine rankings. But if you are new to SEO, it can be quite a confusing prospect. In addition to embedding appropriate keywords and optimizing your website to attract search engine spiders, you need to create content that will build inbound links and involve your brand with social media channels.
For the entrepreneur or small business owner it's a major challenge to cover all things SEO, but it's a beneficial marketing strategy no matter how much time or effort one invests. The key is to understand the hierarchy of SEO elements and which efforts yield the greatest return.
Audit for Onsite Optimization
If you are ready to develop an SEO campaign or are planning to build a new website, be sure it will be capable of supporting SEO efforts. For existing sites, there are dozens of ranking factors that can quickly be adjusted. For example, Google favors sites with clear contact information, a logical sitemap, indexed pages, a visible blog, HTTPS encryption, fast load times, descriptive titles and meta tags, static URLs, etc. Optimization is the most important stage of the hierarchy and is usually a one-time fix so make the investment to get your website up to Google's standards.
Keywords and Content
The days of keyword stuffing –including words and phrases hoping to rank highly– are over; search engine algorithms caught on to those ploys long ago. Today, marketers who wish to elevate their search ranking need to focus on producing original copy since search engines prefer words to images.
Site Architecture, On-Page Elements
Site architecture includes back-end and on-page elements – headings, anchor text, page titles – which indicate the importance of key words. Also, technical factors –posting a sitemap, using search engine friendly URLs and redirects, etc. – help search spiders understand the purpose of your website. Fulfilling this requirement once involved much tedious coding but with CMS plug-ins the work is now much less painful.
Focus on Content
Now it's time to build the foundation of your strategy – a content marketing campaign. Smart website owners should focus their SEO efforts on developing content and the place to start is by writing about industry issues you care passionately about.  A content marketing strategy is important because it does much of the heavy lifting to improve your rankings by adding keyword-rich material. And, it feeds your campaign by creating links and shareable content to post on external sites. Finally, engaging content keeps visitors on site longer.
If you can invest in only one facet of SEO, make it content marketing. Good content is a baseline requirement for any SEO campaign; great content will improve your reputation, increase conversion rates, and enhance customer loyalty. It's up to you how much to invest in content strategy, but it must be part of your SEO campaign whether you outsource content services or write articles yourself.
SEE ALSO: Content for Today and Tomorrow: Theme-Driven vs. Campaign-Driven
Link Building
Of all the hierarchical elements, link development probably receives the most attention. Of late, there has been a shift away from mass link building, as search engine algorithms penalize links from low quality websites, which makes quality links key. Because link building occurs on external sites, it's like establishing a network pointing back to your site. If you have a solid content strategy, it's worthwhile investing in building external links; but if you don't invest in content marketing a link building strategy won't be very effective.
The type and quantity of links created depends upon how much time and money is invested. A handful of occasional links is enough to build an introductory roadmap, going all-out will attract more traffic. Generally, you shouldn't opt to invest in a link building strategy until your content is ready, but once your content strategy is in place, link building is the next tier.
Social Media and Local Directory Building
Having completed the site optimization effort and content marketing strategy, the final tier of the SEO hierarchy is social media and local directory building. Claim your social media profiles as soon as possible; the same goes for directory listings. Claim your profiles early, but don't worry about making updates until the other tiers of your SEO hierarchy are organized.
Budgeting
Marketers who want to get the best results from the smallest possible budget allocate funds to the most appropriate tiers of the SEO hierarchy. Start by investing in a content marketing strategy. If you can't afford link building and social media management simultaneously, start with link building since it's closer to the foundation of SEO. Similarly, if you are already pouring effort into content marketing and social media marketing and can only increase spending on one, put the money on content.
Of course, every company's budget and goals differ, and some companies have natural advantages or disadvantages at different levels of the hierarchy. However, if you understand the relative importance of each SEO marketing tier, a smart marketer can allocate his budget to achieve the best results.