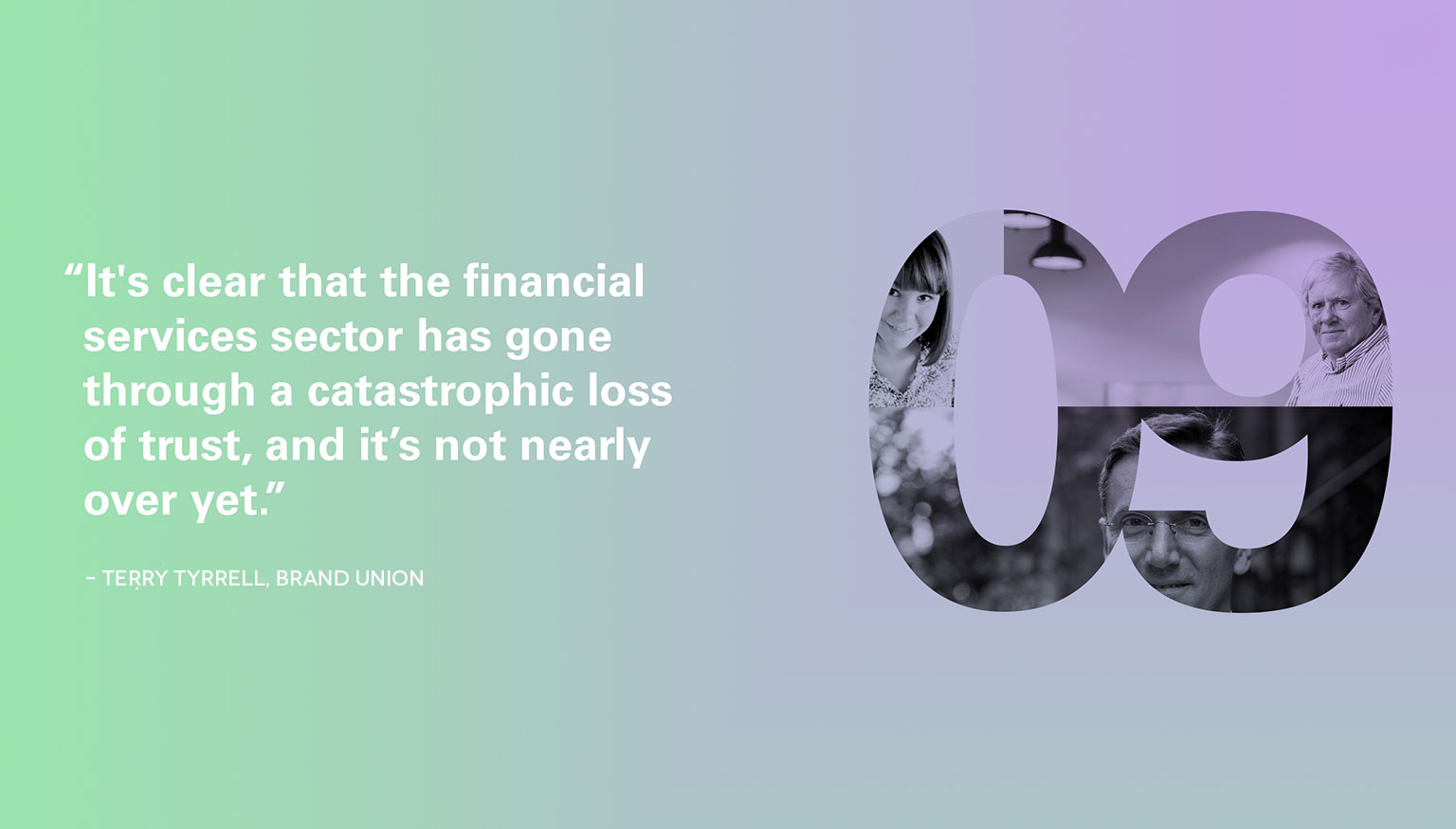 If, to any degree at all, the statement "a brand is a promise" rings true with you, then you'll know why financial brands have been is such a predicament of late. Few sectors have suffered the self-inflicted wounds of broken promises more than has the financial services realm. That's why, in this edition of The Branding Roundtable, we've asked three branding professionals with particularly strong experience in this category to bring us up to date on the state of financial branding.
In this Roundtable, you'll hear from:
– Mich Bergeson, Global Director, Financial Sector Branding at Landor Associates
– Alyssa Riedel, Chief Marketing Strategist and Co-Founder at Riedel Strategy
– Terry Tyrrell, Founder and Chairman of The Brand Union Worldwide
DOWNLOAD THE FULL BRANDING ROUNDTABLE eBOOK HERE
It's an in-depth discussion – available as an eBook – and it covers a wide range of issues that should be of interest to anyone involved branding, financial or otherwise:
Does financial services branding differ from any other sort of branding – and is special expertise necessary?
Have financial brands recovered from The Great Recession?
What are the main current challenges for financial brands?
What are the big opportunities in financial branding?
Does the buzz about consumers "owning" the brand apply in financial services,
particularly as the social intersection is often highly regulated?
Are there opportunities that financial brands should be leveraging, but aren't?
What are the biggest mistakes financial brands are making – and what can we learn from them?
What are some examples of particularly effective financial branding?