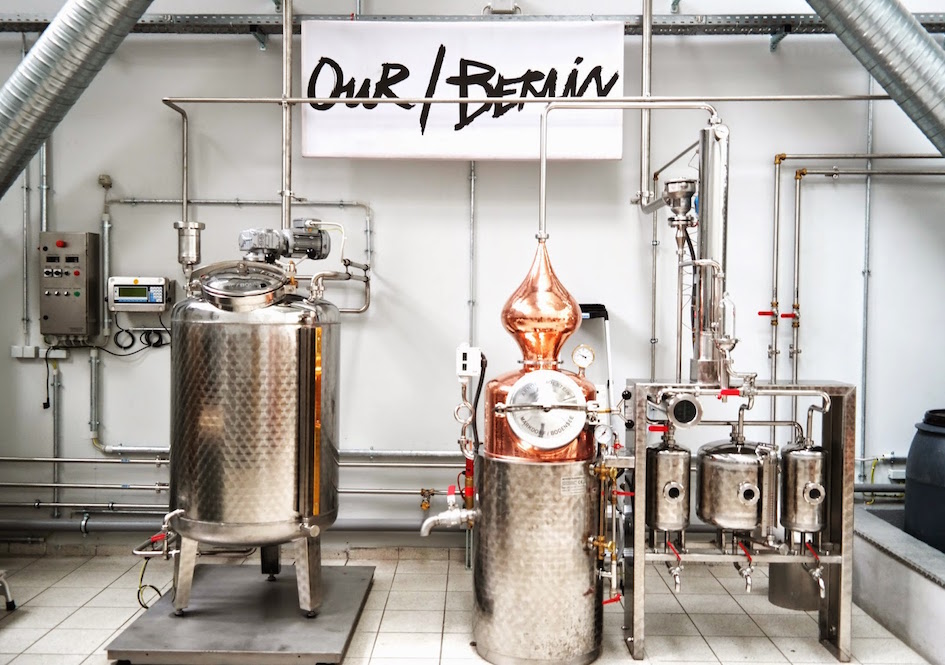 The retail landscape is transforming itself like never before. New behavior, across multiple channels, sees it projecting far beyond traditional models to introduce a new and increasingly connected world of brands.
This is bringing about a dramatic change for our luxury brands. No longer ruled from traditional and exclusive ivory towers, a mass luxury influence is instead being driven by new cultural influences, personal preferences, and a desire for premiumization that taps into and targets the individual at every point on the luxury scale.
Future luxury choices will inevitably become increasingly personal, whether we are seeking impressive, status-driven displays or more emotive and individual interpretations of our ultimate desires.
Our top 5 principles suggest the ways in which retail is changing and the opportunity this has presented for luxury brands to create new provocative, unexpected and emergent expressions to reassert their leadership and status.
1. Build on luxury DNA to inspire true innovation
Defined and differentiating brand equity is essential in increasingly crowded categories. In many cases brands now extend far beyond their core expertise by innovating into new areas meaning that establishing core DNA – in terms of product, experience and expression – is essential to create a definitive, special and expert positioning in the marketplace. Burberry has consistently built upon its original equity in outerwear while developing new equity with a strong connection to technology-driven innovation, and has made this a defining and integral part of the product and retail experience.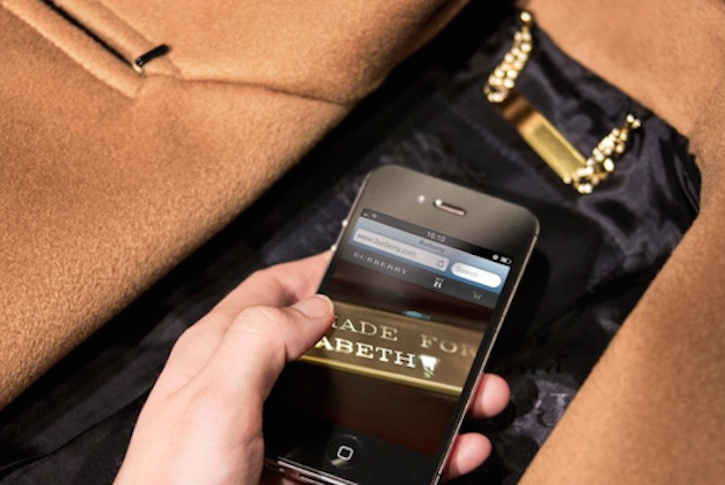 SEE ALSO: Luxury Brands Launch Wearable Tech as Fashion at CES2015
2. Create luxury experiences that draw on their locality
As brands increasingly aspire to a global reach, there is a growing recognition that not all desires are universal and that the same message does not necessarily translate seamlessly across cultures. As a result, brands are finding ways to embed themselves into the local environment by understanding, adapting and appreciating the character and history of individual locations, weaving aspects of it into how the brand is shaped, experienced and understood. Brands such as Pernod Ricard's Our/Vodka, produced in cities across the globe, allows each location's distiller to give the vodka an individual, locally and culturally inspired twist – fashion in Berlin and skate in NYC are fantastic examples.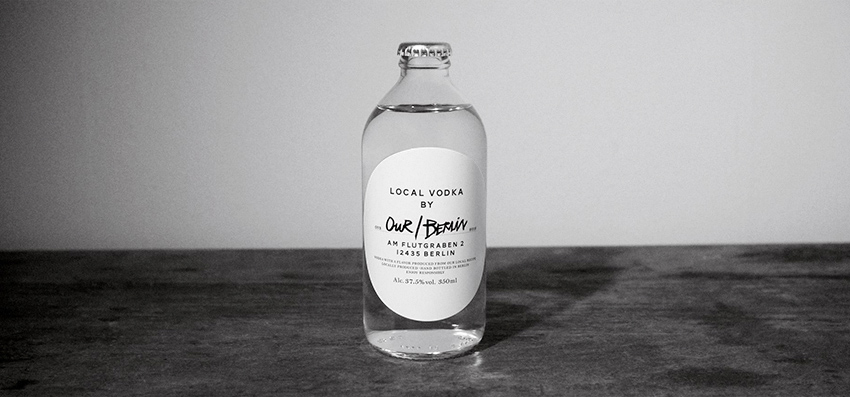 3. Reframe the narrative of the luxury experience
Edited or curated retail is nothing new. However, the concept of selling a lifestyle and experience over product is continuing to be sharpened and refined. Physical retail spaces are evolving into showcases and showrooms that let us 'reframe' how we understand the brand, and letting us see them in a new context and imagine them as part of our everyday life. Last year's 'The Sound of Porsche' was a multi-sensory and interactive, pop-up experience designed as a modern-day record store and offered customers the chance to hear the story behind the brand identity and indulge in a virtual drive – a hospitality industry inspired selling environment to counter the 'hard sell' ambience of traditional automotive showrooms.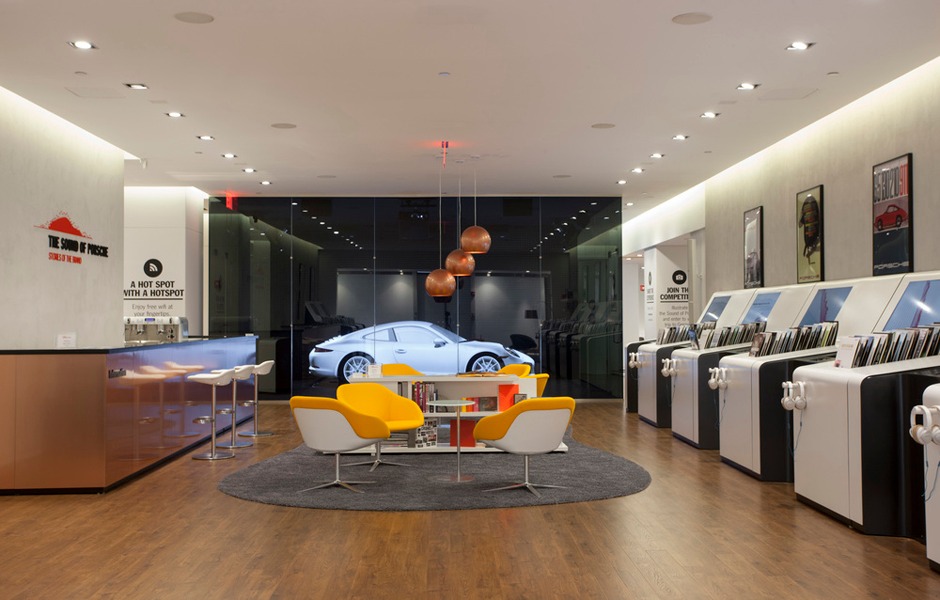 SEE ALSO: Luxury Brands In the Digital Era
4. Meet the desire for the luxury of personalized experiences
Retailers are increasingly giving their audience creative control, allowing them to influence and shape their purchases. We are no longer swayed by others ideals and aesthetics but, instead, focus on our personal needs and desires, helped by growing confidence, new knowledge and new access to sensitive information such as our personal DNA. Selfridge's Fragrance Lab concept offers a one-of-a-kind profiling experience to identify a signature scent for individual customers. And initiatives like this signal a big change for both the supply chain and the in-store experience.
5. Change the dynamic of the luxury brand journey
Consumers now want to connect on a deeper level, becoming part of the entire brand journey and seeking more sustainable experiences. 'Radical' transparency is also now a possibility. The success and elevated status of lifestyle company Everlane shows the traction and appeal of this new approach. By giving the consumer the opportunity to see the product's production journey–and transparent route to the market–the brand is openly cutting out the excess and allowing the consumer to purchase their premium products at a reduced cost.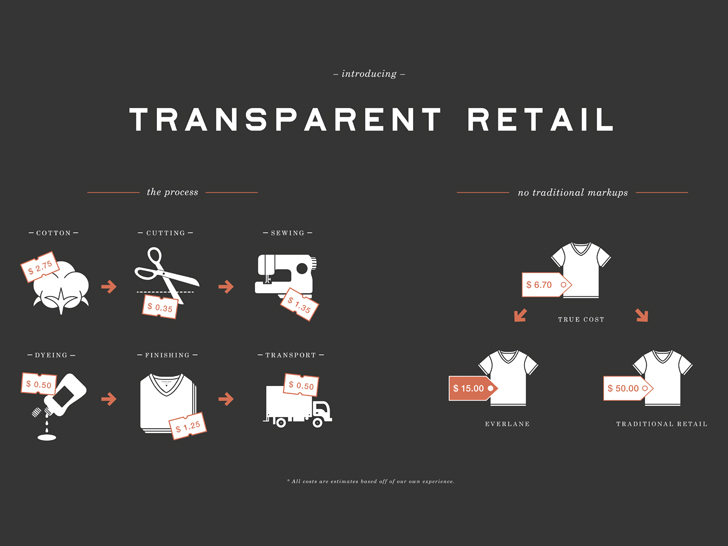 Luxury brands today have the opportunity to learn from these key innovations in retail and, as such, need to build complete and immersive worlds for their consumers by introducing the unexpected, adding rich layers to their lives and by exploring and reframing their desires. And this should result in a truly perceptive, creative, and visionary brand and retail strategy with more emotional behavior and expressive brands, products and services for the modern world.