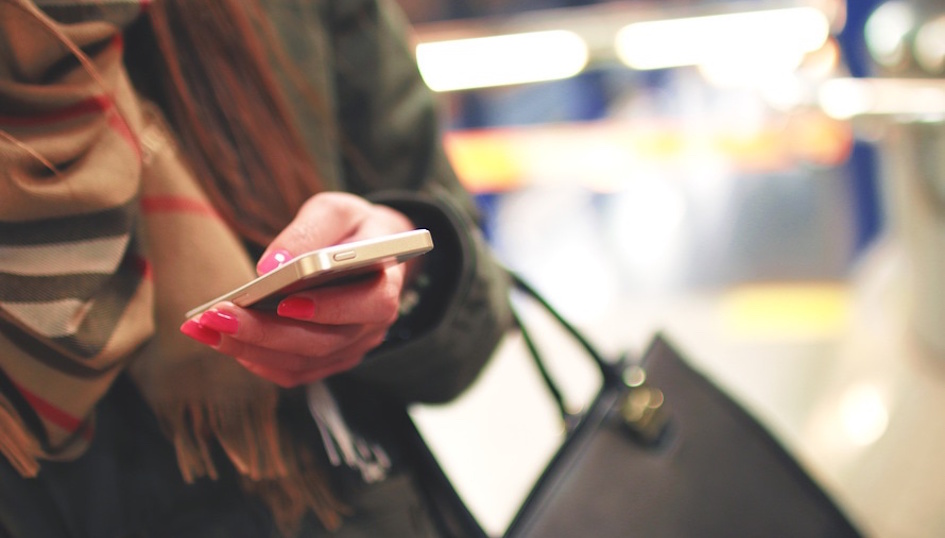 Millennials spend 2.5 hours daily on their smartphones, yet marketing leaders have not mastered the art of engaging millennials, a key predictor of mainstream consumer behavior, on mobile. New Forrester data from Nicole Dvorak, data scientist (and millennial) at Forrester Research, upends some common myths to show why apps alone aren't enough, how smartphone usage and commerce differs on tablets, and where companies stand on mobile priorities.
The 70 million millennial smartphones users (42% and 48% of minutes used) in the USA collectively will spend $600b on retail through 2016. By 2020, that will double to $1.4t, or 30% of US retail sales.
The millennials have "shifted" – they want to get anything, immediately. Marketers need to understand millennial's evolving mobile behaviors because they represent the emerging mainstream, but brands still do not understand millennial mobile life. "To experience the best a brand has to offer, I have to download a mobile app, even if I'm going to visit them only once. Sometimes the apps don't work properly or links and basic functions are broken, which breeds some mistrust among tech savvy customers. Or, I'm interrupted every few minutes by a push notification that has noting to do with who I am, where I am, what time it is or, frankly, any information I want."
Forrester research uncovered some commonly held myths about mobile.
Myth #1 – Your customers will download your app.
Unfortunately, while most organizations still operate from a "field of dreams" perspective, research does not support this proposition. Only loyal customers will download a brand app; everyone else will visit the brand's social media channels or mobile website. For example, 63% of research panelists are Wal-mart customers, but only 17% use their app monthly.
To collect data, Forrester asked panelists to download an app that tracked their mobile behavior. A key finding: 88% of the time spent on smartphones included only five apps – Facebook, SMS, email, etc., – communications apps. The upshot, brands must develop other mobile tactics, in effect, an app-plus strategy. "Most brands do not use paid search or develop distinct content for different devices, or use push notifications, an extremely effective way of communicating intimately with customer who use your app."
Myth #2 – Consumers prefer apps to websites for everything they do.
While this is true, people do use mobile websites. Why? "People don't want to clutter their phones with more apps or don't use the app enough to want to download and set it up, no app is available or they need information quickly. Or, they don't want to log in and create more user names and passwords. Using an app requires a lot of up-front work."
Mobile websites serve customers in specific contexts. Forrester surveyed panelists as to their favorite web activities: searching for product information, prices, and reviews. Frequent app activities include: checking bank balances, using social media platforms, or enjoying music.  "Mobile websites are meant for browsing; apps are best for frequent activities. They're like bookmarks.
But there is a great deal of overlap, depending on industry, with many consumers using app and site as they find distinct value from both. For example, a bank app is great for checking balances, but the website contains one's complete account details. Yet most marketers use the same approach for apps and mobile websites even though we know that consumers use them differently."
Myth #3 – Tablets are dying.
While tablet sales have been declining, does that really mean they are dying? Forrester data shows that almost half of adults own a tablet and use it almost 50 hours a month, more than an hour a day. Moreover, consumer tablet activity is evolving.  Sixty-eight percent of users access a shopping site monthly, the second (to search) most popular type of tablet web access. And, tablets represent the majority of online retail sales (about $100m or 25%), which is projected to increase to 33% by 2020.
Still few companies design specifically for the tablet experience. About half the companies surveyed said their "tablet services mirror their PC services." Another quarter said, "tablet services mirror their smartphone services." Only 13% said they had developed distinct tablet service, which means going beyond designing a responsive layout to thinking about issues such as white space, user input, etc.
Myth #4 – Apps are the most important part of the mobile strategy.
Sixty-seven percent of consumers use tablets to access mobile shopping monthly, compared to 33% who do so on smartphones. "Apps do not rule all, certainly not for all customers. If they're not the most important part of mobile, what is?  Today, mobile messaging should be the most important part of a mobile strategy as the data shows that almost every smartphone user receives notifications –SMS, text, or email. And consumers respond when the message is relevant, when it delivers contextual information. Over half of those surveyed (57%) took some action upon receiving a notification."
Finally, Forrester asked about favorite app features.  One claimed it was notifications, which gave peace of mind regarding financial accounts and relieved him of the need to use the app to check. Here the bank pro-actively provided useful information, which created a relationship based on trust. "Messaging can deliver contextually relevant information that smartphones owners expect.  Yet 90% of consumers opt to stop receiving notifications because digital business professionals have not mastered messaging, which requires the sophisticated use of contextual data – the right communication, to the right person at the right time – one to one. 
"Unfortunately few organizations are dedicating adequate manpower to collecting data that will enable them to effectively communicate with customers in a channel that can create trust and hopefully, eventually, brand loyalty."