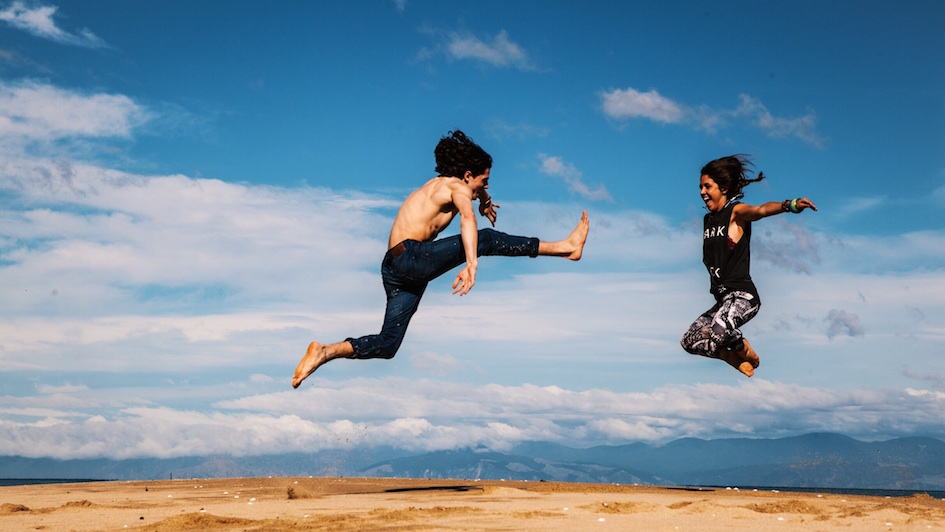 The SoDA Session in New York City explored how leaders across disciplines — Finance, Project Management, Strategy, etc. — define and measure project success. Panelists grappled with topics such as project scope, budget tracking, promoting, and maintaining healthy levels of team and client satisfaction while maintaining the quality of work.
The panel discussion moderated by Leslie Bradshaw, managing partner MadebyMany, included: 
---
Leslie Bradshaw: Today digital agencies face talent wars vs. Google, Facebook, IBM, Apple, and everyone in between. What are the challenges in recruiting and retaining great talent?
Tamara Upton: With 105 people, we can't compete with the compensation or equity packages of the giants, so our calling card is our culture, which is authentic and stems from our history. 
Bryan Hamilton: We hire at the office level so location is key. We can offer people the opportunity to work in offices around the world.  Because we have so many disciplines it's enticing for those who want to move around and figure out what they want to pursue.
Bradshaw: Young people see "agency" as a bad word, so how do you deal with that?
Hamilton: Even though we call ourselves an agency, it's really about the work, which is similar to what you might do at Google or Apple. We use the work as a way to redefine the agency, particularly in New York where there is an aversion to the old agency model.
Frederic Bonn: Mirum is one-year-old and composed of a collection of agencies that collaborate [with us]. We are in the process of creating a culture, an exciting challenge and a draw for new talent who can help create that culture and shape the agency. As a global network, the ability to collaborate with other offices is key. Today, for example, we have teams from Helsinki, Paris, and Jakarta working together on a project.
Bradshaw: How well does the collaborative process work and how do you sell it to clients?
Upton: Collaboration allows us to play to our strengths and draw on our partners in the Dentsu Network. Firstborn is rooted as a digital agency; our goal is not to become an all-encompassing, traditional agency. We look to our agency partners to bolster our capabilities. There is a level of validity when you approach a prospect and tell them you belong to a global network known for quality work and the right solutions for the business problems they face.
Bonn: Each office offers a different set of disciplines and capabilities so it allows us to tap into offices to meet client needs. For example, Brazil specializes in SEO.
Bradshaw: We just saw the hashtag #Cannesisburning. Michael, is the heyday of the big agency over? Are agencies losing work to Google and Facebook or are things fine?
Michael Farmer: Things are not fine. Over 25 years I've never been able to ask an agency to show me how they measure the scope of work and make any sense of it. I find scopes of work growing about 2.5% annually, coupled with declining fees of 2.5% annually. Overall, the price for agency services has declined by two-thirds over the last 25 years.  
There's no economy of scale in producing ads and most large agencies are owned by holding companies, whose sole objective is to grow profits and drive share price. In the face of growing workloads, declining fees and profit-hungry owners, agencies must downsize, which they've been doing consistently for years, to maintain mandated profit margins.
It's hard to feel positive about an industry when there's total turmoil in media. No one really knows what works anymore/ clients are more confused, brands are not performing, CMOs are wedded to generating shareholder value and their agency partners are disinvesting, which makes them less capable. Speaking broadly, the industry is less capable of solving client problems than years ago because they've downsized, "juniorized," cut salaries, and increased workloads. I think this is a solvable problem but agency CEOs are not taking it on. But this situation presents a great opportunity for small agencies not owned by networks.
Hamilton: Overall I see a gap between where agency executives are focused. It used to be revenue but then became margin and now is largely month-by-month growth. You're running an agency and being asked not to lose any client, to win at any cost; those activities are counter-intuitive to the long-term health of the organization. To protect the team, we keep those goals separate from the walls that we control, to what we can do within the New York office to be sure those teams understand what we value, what our clients value, and what's important to the agency long-term — and we shelter them from the rest.
Bradshaw: Another problem – clients are taking in work in-house, as are Facebook, Google, etc.
Upton: Trends from exit interviews expose a desire by employees to be empowered. They want transparency from management leadership to effect change within the agency and flexibility — all are major trends. We have created a trademark way of working, centered around the experience economy, which becomes a focal point to how we work together, a user-centric approach to solving business problems for clients, which eliminates some of the friction you normally see when putting teams together.
We also look at the intersection of the meeting of passion and function, and encourage learning and development. Many agencies have defaulted to hiring specialists to keep pace with technology advancements rather than looking internally to create opportunities for talent to develop and remain challenged.
One example is how we developed our VR practice starting with one developer, an early adopter who jumped on Kickstarter for Oculus Rift, brought it to management and said we need to get into this space. We gave him the runway to spend time learning the technology internally. Empowering employees and keeping channels open to management keeps people engaged.
Bradshaw: When it comes to keeping clients happy, how do you look at the creative work aspect of the equation when competing with the likes of Google?
Hamilton: It's largely about measurability. The challenge of being focused on awards is that it promotes creativity, but not necessarily value for the client. We've focused on bringing together planning, data science, user experience practices, etc., to create a measurement planning framework. We take a customer journey look at experiences across the consumer lifecycle. Connecting with data sources to measure behavior is the goal of the future agency.   
Data doesn't provide the solution; it enables you to define the problem. As the client's data ecosystem broadens, the answer isn't always an ad, the answer might be a better call center. Data reveals opportunities.
Bonn:  Consumer expectations are constantly evolving as is technology. It's very challenging for brands to follow that. You really need to think about how your brand differentiates itself in this environment. It could be through an incredible service or content. It's not about creating work for awards, it's about recognizing that award-winning work has been proven to be 11 times more effective.
If we want to create value for people we have to find new ways to work with clients. We have to look at the agency-client relationship, which is often broken. Sometimes there is a lack of trust, or a lack of cooperation. That's what we need to reinvent. We try to create what we call a "dream team," a tight-knit team composed of all the disciplines needed for that project, and put them with the client to define the brief and the solution together.  And, we give ownership and accountability to the team, and let them move forward.
Bradshaw: How do small agencies compete with the giants? What do you say to position against the big guys?
Farmer: This is a big opportunity and I think it goes back to some disciplines that have been in place at the consulting firms for a long time.  The small agency should say, we're in the business of working with you to make your brand succeed. We are your agents to help you achieve improved performance, brand growth and profits. Big agencies don't do this. Their work is not positioned around shareholder results, but rather around doing the work the client wants done.
Start from the premise that all brands under-perform in the marketplace relative to their potential.
Were I running a small agency I would say: We are in the business of identifying how good client brands can be and we are not only going to convince them of how big that gap is, but of what sort of media plan, spend, and mix — along with the scope of work — will close the gap. That's why we exist. That's how we will work. It requires a long-term relationship, a number of critical skills, and a mutual commitment to each other. That is what Bain, McKinsey, the Boston Consulting Group, Accenture, Deloitte, IBM, etc., have been doing for years.