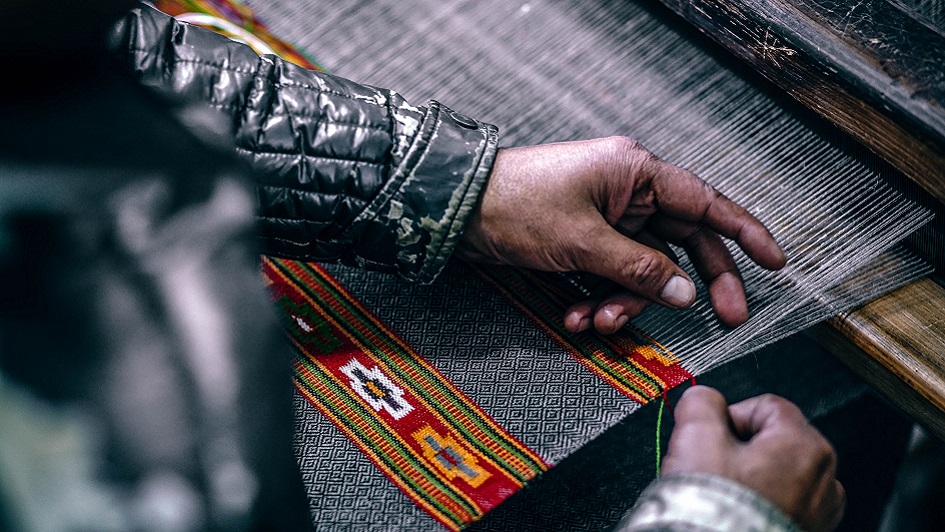 With craft skills contributing £3.4 billion to the economy, there is a growing army of small craft businesses in the UK demonstrating that this seemingly-niche industry has solid impact. We are a making economy. The Crafts Council estimates that there are around 23,000 flourishing micro-businesses – mostly sole practitioners whose small turnover place them below the threshold at which the DCMS can measure their economic impact – in the crafts sector.
While some within the space are making breakthroughs including 3D printing and wearable technologies, a vast majority are pure artisans: dedicated designer-makers that are quietly producing beautiful, unique, and cherished products. They uphold traditions of craftsmanship fused with innovation in product design and exciting collaborations with established brands who share similar values. Mariana Jungmann and Grace of London are two such examples. They are passionate artisans who use their intricate and bespoke designs and techniques to produce products that speak to people.
With an increasing audience of value-conscious consumers concerned with the sustainability, provenance, and people behind the products they buy, there is more demand for these unique and individual products over those that are standardised and mass-produced. And as the Crafts Council continues to dedicate itself to making the UK the best place to make, see, collect, and learn about contemporary craft – alongside a growing wave of inspiring spaces for professional makers (such as Makerversity and Machines Rooms – East) – the infrastructure is in place to accelerate and further showcase this diverse and eclectic sector.
In this interview, we get behind-the-scenes insights from Mariana Jungmann and Robert James Grace to learn more about their brands, the mastery behind their particular crafts, and why it's important to move forward together as an industry.
Bm: First of all, what's special about your brand?
Mariana Jungmann: We are a British contemporary label that revolves around the concepts of sustainability and slow fashion by mixing craftsmanship and technology. Being a skilled lace maker, as well as a bit of a geek, I was able to mix craftsmanship and technology, resulting in clean shapes and intricate detailing. Having laser cutting as its hallmarks, the brand is a compilation of paradoxes. Our intricate designs are powerful and bold, yet very delicate. We give our clients a relaxed and sophisticated aesthetic that exudes a feminine and assertive aura.
Robert James Grace: Grace of London offers a service that creates truly unique one of pieces of art. With over 30 years of being an award-winning craftsman, I have channeled all of my experience into developing and designing the "art of bathing" collection. I noticed a gap at the very top of the market that could be filled with this bespoke service.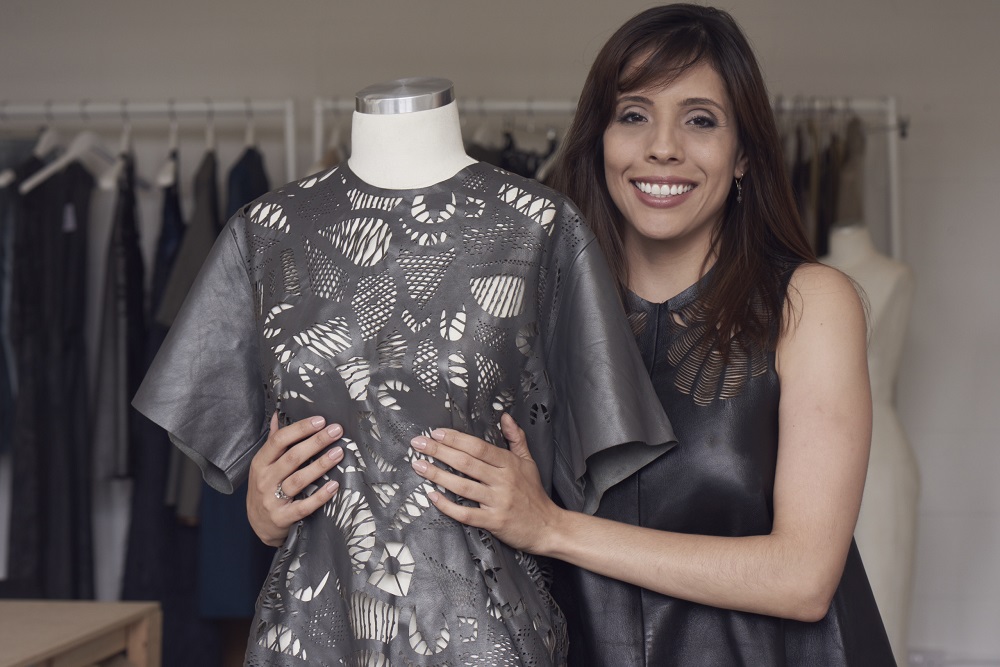 Bm: When did you start your business and why did you do it at that point in time?
Mj: I launched the brand 3 years ago after I finished a Masters Degree at London College of Fashion. While studying my Masters, I was one of the ten (out of 60) students chosen to represent the university at London Fashion Week. After that, I did my first solo show at Fashion Scout and that show landed on the cover of The Times the next day. The rest is history.
Rjg: Grace of London was launched in 2013 after 2 years of product development. My entire career has been working with architects and designers, and it was always my intention to finally do what I always wanted from school – which was art.
Bm: Tell us more about the heritage and influence behind your work. What are the particular techniques and craftsmanship involved? Is there a history, heritage, or influence behind it?
Mj: When I was doing my BA in Fashion Design in Brazil, I convinced a traditional Brazilian lace maker to teach me how to do Renascence lace. I've studied it for years, learning not only how to make it, but also how to draw it and create new stitches. After years of research, I realized that I could turn that hand-made lace into something new; I was able to draw and laser cut it, resulting in a unique material that is now the core of my brand. My team and I are always finding new techniques and exploring new materials as we try to come up with innovative ways of bringing my heritage to the 21st century.
Rjg: My career started with an apprenticeship in ceramic wall and floor tiling for which I won awards, so my trade has taken me around the world working for some of the most amazing people in the most amazing places. I specialised in mosaic fixing as I found it most challenging, from amazing swimming pools to ornate domed ceilings.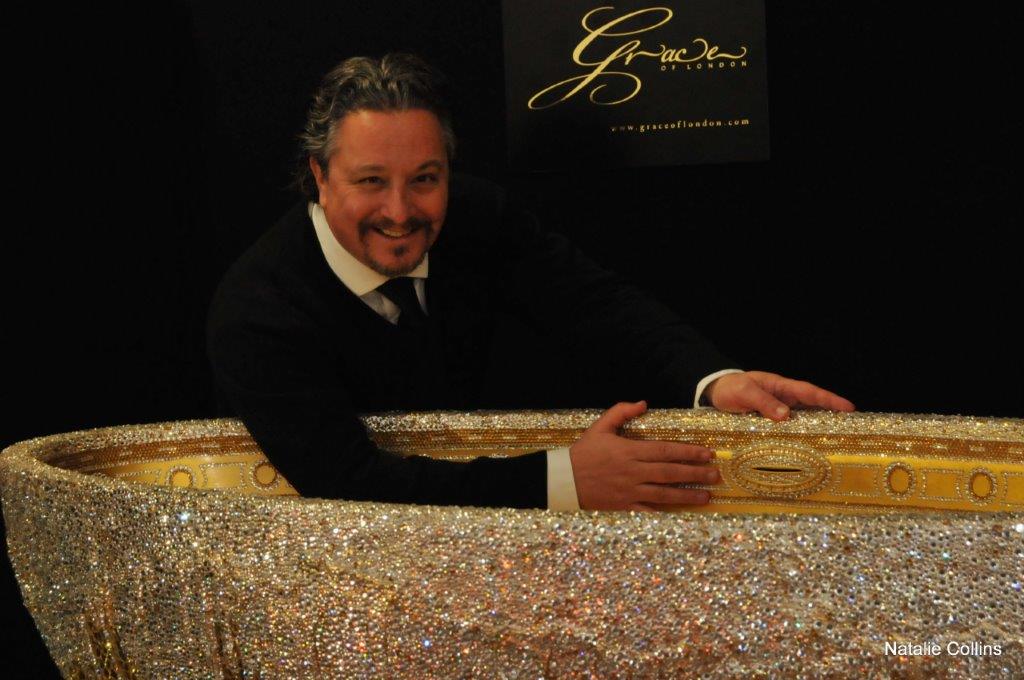 Bm: Are there any other brands out there like you?
Mj: I wouldn't say that there are many brands that we are similar to. There are other brands that do laser cut and also lace, but I don't know of one that does laser cut lace with the level of intricacy that we do.
Rjg: I have been fortunate to meet and work alongside some of the world's most recognised artisans and craftsmen such as Clough Harris, W Thomas Restorations, and Locker and Riley (the best of the British) and all followed the same craft route as myself.
Bm: You have a team of designers all of whom put their souls into their work. How do you find talent and how do they train in their craft? Do you support them with their training?
Mj: We are a small company. The design team is small and, so far, everyone who has ever worked in our design team has learned to make lace at a basic level at least. You need to understand the lace to be able to understand how to design the laser cut. We make the laser cut patterns one by one, for each one of the garments, to reduce waste. So there is a lot of training involved and also a lot of software training – the entire laser cut needs to be designed via a particular computer software for our machine to cut it.
Rjg: I am a huge advocate for passing on the knowledge I was taught and directing our young into the craft industries where their raw creative talent can develop and have endless boundaries. I am fortunate to mentor for Enterprise of London, where I truly get the opportunity to pass on my knowledge and, in return, get a huge boost in seeing young talent flourish and grow. After all, the design industry brings huge wealth into the country and needs continuous talent.
Bm: Would you agree that it's important to preserve and promote homegrown craftsmanship and artisan trades? How important is this to you and the industry?
Mj: I think that, in any industry, the only way to grow is if we work together and support each other. If more companies had this ethos, then we would have a more sustainable economy. It's not only about supporting artisans, but it's also about choosing ethical suppliers and manufactures. You need to think about how you deal with your company's waste and how you treat everybody who works with you. In my opinion, being fair and ethical is one of the most important things.
Rjg: Britain is still a world leader in the design industry, but we need an army of craftsmen and artisans to transform design into practical application. The recent emphasis on education has to take the academic route and I believe the craft industry has suffered greatly from this. I want to see investment and guidance through education for our young to see what can be achieved through taking the apprenticeship route – to the point where a city and guilds qualification is acknowledged as the equivalent to a university degree.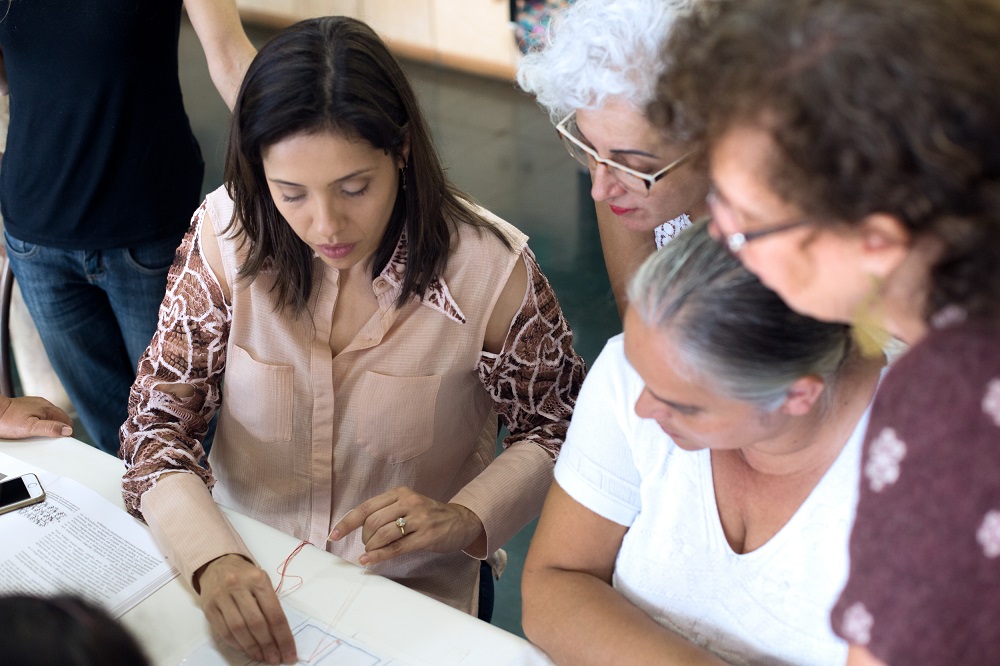 Bm: How much value do you think consumers put on the hand-crafted and bespoke nature of your designs? Especially when set in comparison to bigger brands…
Mj: It has been a huge learning curve for me. In the beginning, I was more romantic about the notion of people's appreciation of craftsmanship. Unfortunately, we live in an immediatist society, and people don't understand how much time and effort goes into a bespoke piece. We are lucky that we can adapt fast enough without losing our brand's core. People love the craftsmanship that goes into their garments and the uniqueness of its designs, so we are growing at a steady pace.
Rjg: At the highest end of the market, clients only want what no one else has, so having the ability to design and create these pieces has enormous value. Quality and attention to detailing our services is also crucial.
Bm: How do you source your materials and do they have an ethical provenance?
Mj: I am always searching and researching – going to trade shows and fairs, and contacting agents. We try to work with as many sustainable materials as we possibly can. Right now, we work with recycled polyester for the laser cuts, CO2 neutral fabrics, and also some organic fabrics.
Rjg: I source all of my materials here in the UK and manufacture my own mosaics using recycled glass, precious metals, and crystal. There is little or no wastage in the production and manufacture of my pieces.
Bm: Are you embarking on any exciting partnerships?
Mj: I am always open for partnerships. We are working on a few partnerships, but they're still works in progress.
Rjg: The crystal bathe collection is definitely a place to watch.
Bm: Who do you most admire in your industry?
Mj: Oh, that is a tricky question! I admire so many people, for so many different reasons. I love Alber Elbaz, for example; he is such a humble, genuine, and intelligent designer. I admire Stella McCartney for her sustainable work – and also a bunch of other people that are not famous, but have touched me in different ways. A couple of examples are my pattern cutting teacher (who taught me so much while studying my Masters) and the laser cutting technician who took her time to teach me how to work a laser cutting machine. I am blessed to work in an industry full of very talented and inspiring individuals.
Rjg: I have over the years met and worked with some amazing people, non more than Dr Vanessa Brady OBE. I am a huge admirer of her creative guile, dedication to the industry, and tireless work undertaken in ensuring quality in the design world through the Society of British and International Interior Design.
Bm: What's next for each of your brands?
Mj: Right now we are working on our Pre-AW18 collection, looking to expand to new markets, and (of course) searching for new techniques.
Rjg: As a mentor, I preach that we should always try to look beyond the tiny box in which we are placed, far beyond the norm in creativity, to let our imaginations wander… It's a wonderful journey, so let's see where it takes me.
Image source: Igor Ovsyannykov