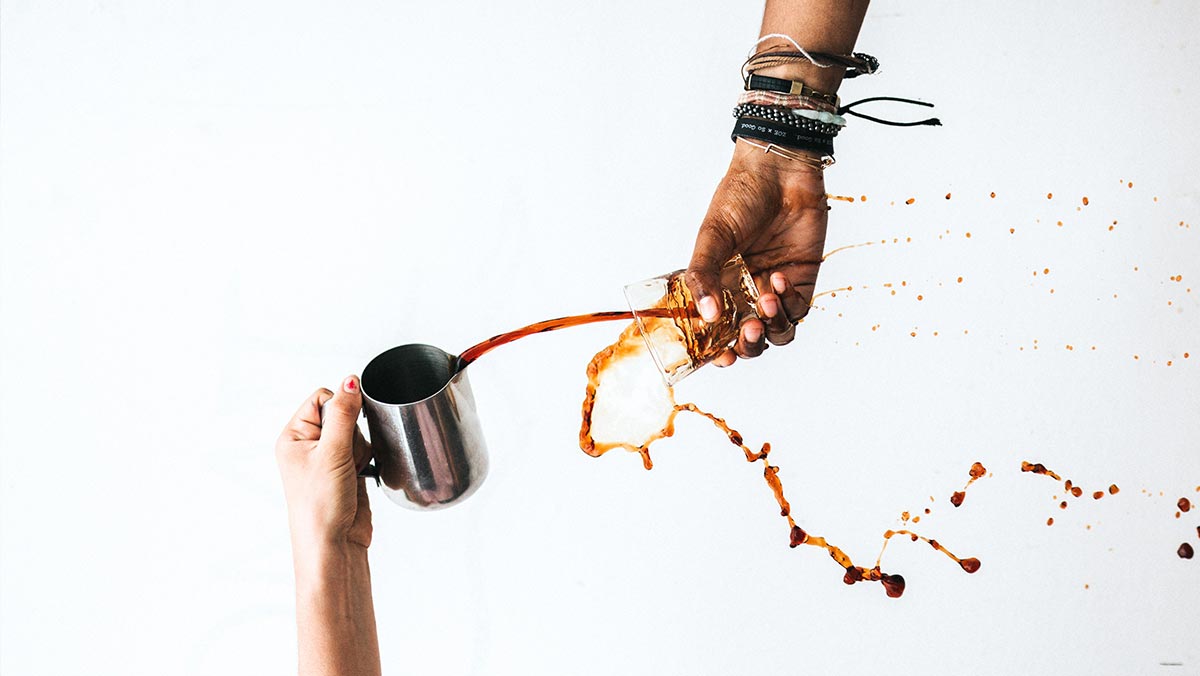 Logos, straplines, and even the sound of a familiar voice, all contribute towards 'what makes a brand'. 'Finger lickin' good'; 'Once you pop you can't stop; 'I'm lovin' it', are all enough to get the taste buds going yet at the same time display an air of much familiarity.
It seems straightforward to try and simplify the complexity of the term 'brand' into the likes of a strapline or its logo. The fact is, it goes a lot deeper than that. Brands should be presented as a 360-degree sensory experience which is all designed to evoke emotion and create connections with their audiences. By utilizing sound, smell, touch, and taste, this will bring customers closer to a brand on an emotional level which, in turn, will enhance brand loyalty.
This responsive connection makes a huge difference because brands are emotional concepts. As markets become congested and competition intensifies, it is vital to create the right impression. By defining sensory branding for your company, you can create an experience that goes beyond your product or services; it will create alignment and aid longevity within customers who will have a desire to belong and be a part of your brand.
It is down to us, as brand designers, to offer a unique experience to the consumer, appealing to multiple senses and sensations through the goods and services offered, from the packaging or the ambiance for selling or consuming them. Every smell, taste, and touch that reminds a customer of your business is another opportunity to build brand affinity. The more you spread the effect of your brand identity over multiple senses, the easier it is to create stronger connections:
Brand Consistency leads to Brand Recognition.
Brand Recognition leads to Brand Awareness.
Brand Awareness leads to Brand Growth / Sales.
Two in five consumers now feel "overwhelmed" by the volume of communications they receive from brands, according to research from Aimia, the data-driven marketing and loyalty analytics company. Therefore, it's more important than ever for organizations to be smarter about the way they cut through the noise.
The Senses
Sight
When not approached correctly, sight can be a challenging concept to address in the modern age, particularly when you're competing with the stimulus and screens of a crowded world. It's important that brands 'tell the story' which is formed behind their logo as well as using a colour and image style which quickly becomes familiar amongst your customer base.
A fine example of this is Tiffany's Robin Egg Blue, which is used across its entire packaging and is now also one of the most protected colours in branding. What is certain is that the shade became instantly identified with Tiffany along with the finest jewellery in the business. The box itself has even inspired actual pieces of jewellery like its $250 enamel and sterling silver charm.
We are often influenced by what our eyes see on the shelves, particularly when it comes to purchasing beverages. How many times have you been swayed by a bottle of wine simply because of the 'way it looked'?
We have created the brand identity for a new, sustainably-conscious gin and we were mindful to create a mood which would demand a reaction. The new premium gin is made by using grape spirit produced from surplus fresh table grapes and our design captured the imagination of Tesco who committed to stocking the gin throughout the UK without even tasting the product – it based its decision solely on the brand design.
Sound
From Activia's 'Oh Danone' yogurt advert to the abrupt solid sound of the VW Golf door closing, one of the best ways to amplify your brand is with sound. Audio is a crucial subsection of the sensory branding world. For years, brand managers and marketing experts have used sound to help them connect and capture the attention of their audience. However, the key is to keep the sounds relative to the demographic, ensuring that it engages with the right audiences; if it doesn't, then the noise created from this sensory experience will be muted or detrimental.
Various brands, such as McDonald's, can be easily recognized by the drop of a single note or introduction tune. Sounds are also used to identify specific products which are found within a brand's offering such as the snap of a Cadbury's Kitkat or the Intel 'Chimes' audio logo.
Smell
McDonald's is a brand that's had to evolve to escape negative perceptions driven by fast food and poor production processes. It has turned to many of these senses to turn this negativity around. One of these perceptions was that upon entering a McDonald's restaurant, many customers felt they left smelling like cooking oil. McDonald's response? It created its own signature fragrance which is used throughout its cleaning products to this day.
There are many fine examples of sensory branding that use smell in a range of industries. For instance, the custom scents in hotel lobbies or those found within high street retailers such as The White Company and Hollister who have both inspired me to enquire what their in-store smells are. Regardless of what they are I, and I suspect many others, now associate these smells with the brand.
Elements of smell appear in other less expected brand forms such as a bright bunch of flowers in a brand's reception area or that all too familiar smell – one which propels you to years gone by – of when you open a new shoebox from Clark's.
Waitress, the West End musical, previously enticed the senses of its audiences to heighten their experience. Based on the 2007 film of the same name, Waitress tells the story of Jenna Hunterson, a waitress in an abusive relationship. Looking for ways out, she sees a pie contest and its grand prize as her chance to escape and find new love. To further add to the audience brand experience, real pies were warmed in the theatre, so that on arrival there is an alluring smell of apple crumble, chocolate salted caramel, and banoffee pies.
Examples like this ensure that those in attendance are fully immersed within an experience which is shaped and moulded by your brand. Above anything else, this group, who you hope will turn into future, loyal consumers, are influenced by the way you make them feel.
Touch
Tactile brand recognition is achieved through consistency of use in materials and finishes. The use of the 'right' materials can, in packaging and printed communications, create a powerful emotion within the consumer experience. Sometimes, the weight and texture of a product can even help us separate high-quality items from those that are explicitly designed to be cost-effective.
It's how you hold the product, which is often determined by its shape; it's how you feel the product, is it warm or cold; it's the texture, is it rough or smooth? All these elements can be easily associated with a brand.
Digital touch, however, has reshaped this sensory element. For Millennials and Generation Z, the latter of which have been born in the digital age and with technology at their fingertips, they perceive touch in a completely different way. Digital environments, from smartphones to iPads are readily accessible and the interaction with a brand is more about user experience and how you interact through gestures to engage.
Taste
For the food and beverage industries, taste is a natural way to engage with customers. When it comes to a brand who has played on the strength of its taste, not many have done it better than Marmite – you either love it, or you hate it.
Flavours are, perhaps, the most difficult sensory experience to protect as a trademark. While several cases have explored them as trademarks, the brands in question did not overcome the legal hurdles. Nonetheless, there is a possibility that a flavour trademark could theoretically exist. Of course, a name for a flavour might also be protected easily.
There are basic tactics which a brand can use to associate itself with taste; a giveaway of muffins and cakes at an office will ensure guests associate you with something sweet and satisfying. On one occasion, for example, upon launching a new brand we commissioned a bespoke cake – small gestures go a long way.
Conclusion
Sensory branding is a way to take the emotional identity of your business to the next level. The act of adding senses to your branding techniques involves powerful connections to your product or company by engaging the senses of your prospective customers.
You needn't apply every sense, but it is wise to consider the wider customer experience and include more than one within your brand assets. By getting the right sensory aspects in place, they can become valuable assets in their own right. Nevertheless, they all help to deliver a wider customer engagement with your brand.
The power of the senses can translate into valuable assets in the form of trademarks if a brand thinks proactively and creatively about its marketing. It all requires top level thinking and an ability to let go to allow your senses to run riot on your brand.
Image source: Tyler Nix