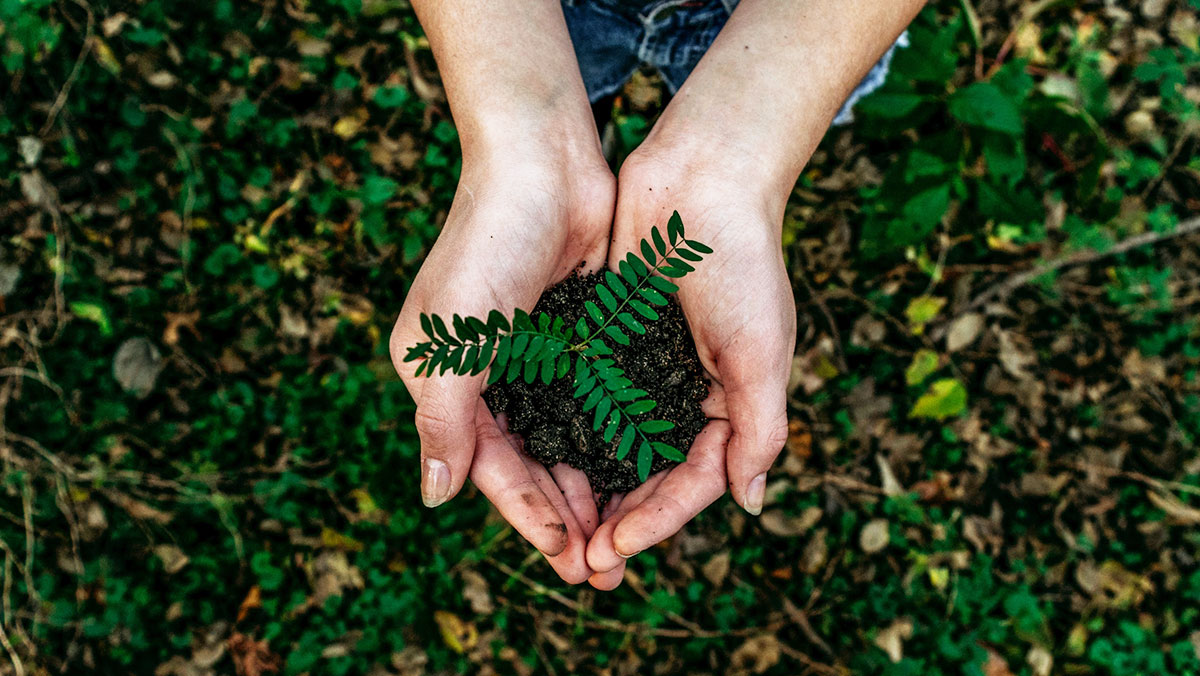 To remain relevant in our rapidly changing world, brands must find ways to simultaneously meet ever-faster evolving consumer expectations, the formidable challenges of climate change and resource scarcity, social inequality, and injustice. In short, marketers face unprecedented challenges as people (consumers) increasingly expect brands to stand for more than products and services.
To better understand these challenges, branding firm BBMG and Sustainable Brands enlisted a group of pioneering brand leaders to create The Pull Factor Report, a cross-industry collaboration designed to help make sustainable living easier and more rewarding for more people.
The Pull Factor Project study focuses on helping brands drive relevance, build deeper relationships, and shift consumer behavior to forge a culture of sustainable living. To gather data, BBMG conducted home-based ethnographies in several states last November, followed by an online survey of 2,000 U.S. consumers, and an online focus group.
BBMG considered the perspective of three key groups: government, business, and science in developing The Pull Factor framework as a way to build 21st-century brands by uniting:
What people want;
What the world needs;
What brands uniquely offer.
Experiences Over Material Possessions
The idea of 'the good life' is being radically redefined around meaningful relationships, healthy, balanced living, a deeper appreciation for pursuing one's passions, being present in the moment, and doing work that matters.
The research revealed three cultural shifts that signal new priorities for the 21st-century good life: meaning over materialism, passion over profession, and a new 'American dream.' More than nine in ten survey respondents said, "having meaningful relationships" (95%) is most important to living the 'good life'; just half said, "having a lot of money" (54%) or "being able to afford luxury goods" (44%) is most important.
Passion Over Profession
The meaning and aspirations for work are changing too as people not only want to make a living but to make a life. The research found that people are prioritizing their pursuit of passions and meaningful work over climbing the career ladder. More than nine in ten respondents say "being able to pursue my passions and hobbies" is important to 'the good life' (93%) while more than eight in ten say "pursuing work I love" is important (82%). The data suggests that work isn't just a means of providing for the family, but an important way to live one's values and to strive for personal growth.
The idea of the American dream is being reimagined. Unlike past generations, people now value living with health, balance, and happiness, rather than singularly striving for material markers of success. More than nine in ten survey respondents said "achieving overall happiness despite life's challenges" (95%) and "living a healthy, balanced life" (91%) are most important to living 'the good life.'
In terms of issues they are most passionate about, respondents are most concerned about social and environmental issues that affect the quality of life and the health of their communities and the environment. The most pressing issues are: safe drinking water (91%), mental health (89%), clean air (88%), education (86%), stable financial institutions (86%), and clean oceans (85%). "Safe drinking water" is the most important issue overall for Gen Y and Boomers. "Mental health" spikes as the most important personal issue for Gen X and Gen Z.
Compared to their own personal priorities, the relative ranking of top issues consumers believe companies should address increases for waste (+13 in rankings), income inequality (+13), data theft (+9), data privacy (+5), clean air (+2), and access to healthcare (+2), indicating areas where business is expected to have a greater impact.
Purchase Priorities Shifting
Shifting priorities evidenced by people's aspirations for their own lives and higher expectations of companies for positive impact increasingly influence purchase decisions across categories, from beauty and personal care to household goods, food and beverage, and apparel.
As in the past, the data reveals consistent, cross-category purchase priorities driven by quality, price, performance, and convenience. However, to remain relevant, consumers want brands to deliver on healthier ingredients, environmentally friendly packaging, and positive societal impact.
Research with mainstream consumers in the beauty and personal care category reaffirms that table stakes still reign — quality (91%), performance (89%), value/price (86%), health and safety (85%), convenience (83%), 'a brand I know and trust' (83%), and made without toxic chemicals (82%) being the top purchase priorities.
However, category active consumers show that style, sustainability, and social impact drive relevance and differentiation. These leading-edge consumers are more likely to buy beauty and personal care brands that:
Highlight product origin or being locally made (+6%);
Have an environmental label on the pack (+5%);
Support a cause I believe in and/or make a positive social impact (+5%);
Are made with natural/organic ingredients (+4%).
Food & Beverage: Taste and Quality Lead, Environmental, Social Factors Differentiate
In the food and beverage categories, consumers prioritize taste and flavor (89%), quality (89%), value/price for the money (85%), product performance (83%), and made without toxic chemicals (82%).
'Category actives' show sustainability, product origin, and positive social impact drive relevance and differentiation as they are more likely than others to look for beauty and personal care brands that:
Highlight the origin of products or locally made (+4%);
Are organic (+4%);
Support a cause I believe in and/or make a positive social impact (+4%).
What the World Needs Now
To prioritize areas where brands can have the most impact, the researchers asked three questions: What might be learned from intergovernmental organizations about the priorities for humanity? What are the business community elevating as the leading global risks? What does science tell us about the actions needed to mitigate and reverse global warming?
Next, they considered behaviors brands could take and consumers can meaningfully act upon. Through this process, nine sustainable behaviors were outlined that present massive opportunities for brand leadership to propel society towards sustainable living.
1. Sustainable behaviors to create a future where everyone can thrive and enjoy 'the good life.'
2. Live a low-carbon lifestyle as part of a low-carbon economy and renewable energy system.
3. Live a life of abundance without waste and protect clean water, air, soil, biodiversity, and natural resources.
4. Consume mindfully, participate actively as citizens and community members to support the mutual thriving and flourishing of all people while building capacity for empathy, trust, mutual respect, and a commitment to the global commons.
5. Give business, brands, and humanity the chance to thrive for the next 100 years and beyond.
Moderate meat consumption; consume products that support regenerative agriculture. Today, meat-centric meals contribute one-fifth of global carbon emissions, while extensive cattle ranching is the number one driver of deforestation in the Amazon. Building a low-carbon future must start with what we eat.
Studies show that a plant-rich diet has many health benefits, including lowering the risk of heart disease, diabetes, obesity, and cognitive decline. In 2018, WeWork made the decision to no longer reimburse employees for eating meat on business trips, and it no longer serves meat at WeWork events. Switch to renewable energy sources at home, ride public transportation, purchase products using renewable energy.
People can install smart meters and LED lights to reduce their energy usage at home while supporting companies and products switching to renewables. Budweiser announced in a 2019 Super Bowl advertisement that it's now brewed with 100% wind energy and IKEA, in 2015, switched to selling only LED lights.
6. Go durable.
In 2018, the Turtle-Straw video surpassed 35 million views, National Geographic's "Planet or Plastic" cover had 881 million impressions, and the BBC series Blue Planet II reached 100 million Chinese viewers with its inaugural episode. Such media moments shed light on the 310 million tons of plastic produced annually, most of which are tossed into landfills or the oceans. People can take simple steps by reducing their use of single-use items like straws, paper and plastic bags, bottles, and utensils.
PepsiCo is moving away from plastic bottles across its brand portfolio, including selling its Aquafina water in aluminum cans, packaging LIFEWTR in 100% rPRT (recycled polyethylene terephthalate), and setting the goal to reduce 35% of virgin plastic content across its beverage portfolio by 2025.
7. Reduce food & water waste — 35% of food in high-income economies is thrown out.
Sweetgreen took this to heart by collaborating with Dan Barber's WastED to offer customers a salad made with "scrap" ingredients like carrot peels, broccoli stalks, and roasted bread butts. This partnership showed customers the possibilities of using the leaf to roots of all produce.
When it comes to water, the average American, four-person household uses 400 gallons of water a day, nearly 19 times the daily amount recommended by the World Health Organization for drinking, cooking, and hygiene. Easy changes include turning off faucets while brushing teeth, collecting rainwater for gardens and lawns, purchasing water-efficient products or water-free formats such as bars and tablets for personal and household care.
8. Go circular — choose products made with recycled content and recycle, rent, share, and buy used products whenever possible
We produce 10x more waste than we did a century ago, about 1.3 billion tons per year, using resources faster than they can be replenished and filling landfills with materials that could be reused.
H&M is tackling waste in the textile industry through a clothing take-back program, garment-to-garment recycling, and circular innovations. In 2018, their garment initiative collected 20,649 tons of textiles for reuse and recycling, equivalent to 103 million T-shirts.
9. Go simple — buy products with simple ingredients that are healthier and protect habitats and biodiversity.
Led by the beauty and food industry, clean products have been on the rise over the past decade. Chemical formulations have harmful effects on our personal health with toxic pollution being the largest cause of death in the world. We've lost 80% of the coral reef system in the Caribbean due to sunscreen. The app, Think Dirty, is the easiest way to learn about toxic ingredients in cosmetics and personal care products.
Finally, making your voice heard is one of the most important things we can do as individuals. Ninety-three million Americans didn't vote in the 2016 U.S. Presidential election. Brands can help consumers get out and vote, use their voice on social media, band together around a cause or get involved in their communities by partnering with local organizations. Lyft provided discounted and free rides to underserved communities that face significant obstacles to transportation on election day.
Brands Are Changing
Nothing is more quintessentially American than a juicy burger. So, when Burger King announced a partnership with plant-based protein company, Impossible Foods, they risked losing customers by changing an American classic: The Whopper. Already, they've rolled out the Impossible Whopper to 7,200 locations, proving that an alternative product that satisfies one's cravings for beef can shift consumer behavior at scale.
By leveraging the power of brands to tell new stories and change behaviors, marketers can help to make 'the good life' easier to achieve. Brands can work to mitigate climate change, to preserve precious resources by protecting the water, air, land, and biodiversity. And, brands can foster more inclusive societies by promoting empathy, trust, mutual respect, and interdependence.
Mankind has never confronted such a stark scenario. Brands can help lead us to a better life or before the end of the twenty-first century our world will become largely unrecognizable. Humanity needs to unite to find solutions. Everyone, and every brand, must play their part.
Image source: Noah Buscher