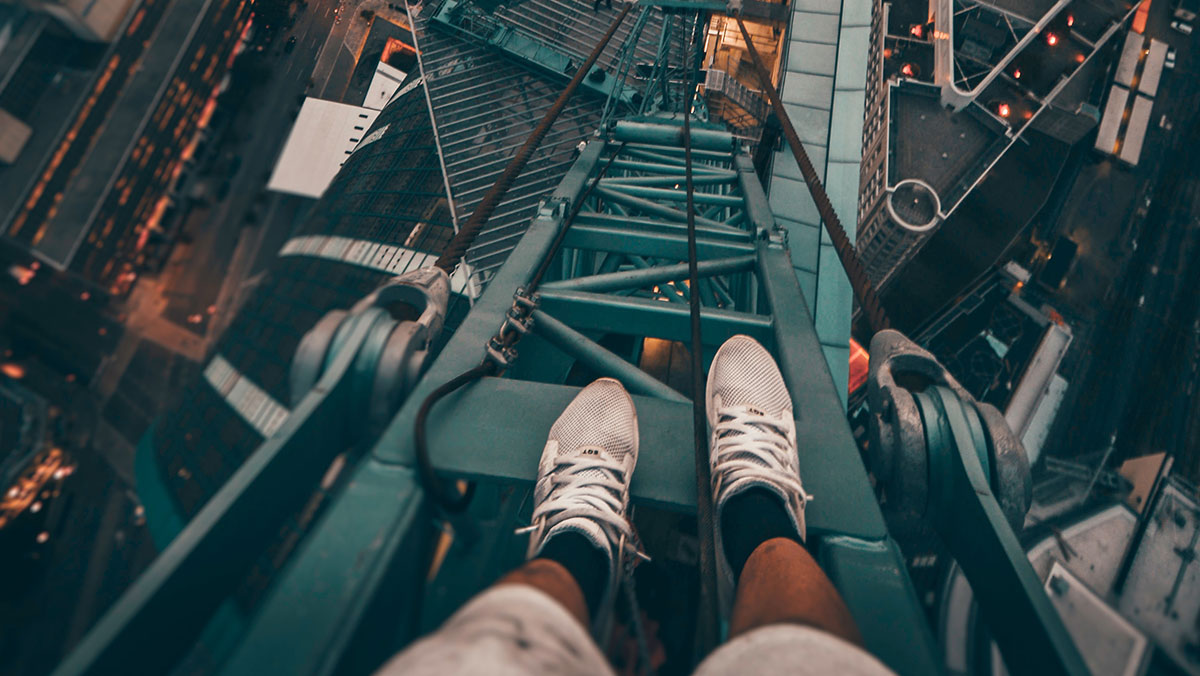 Aligning business and brand values around a higher-order purpose is a noble ambition but companies better be prepared to make the tough decisions to support it.
It's probably unfair to put all the blame on Simon Sinek and his 2009 'What, How, Why' TED talk—which has now amassed an incredible 46m views—but it now seems that every brand in the world is connecting their product or service to some noble cause. In reality, any of us that have helped facilitate a 20/20 vision exercise, asking how our semi-conductor or cola businesses could help change the world, should probably shoulder some of the responsibility.
In his recent piece for The New York Times's Sunday Business, David Gelles calls out Peloton as the latest tech company with a grand mission that has gone public and then failed to impress on Wall Street. He argues that many of today's companies position themselves 'not so much as best-in-class operators in their category, but as virtual revolutions unto themselves'. And this new breed is not alone in their ambition to shift the dialogue away from products and profits alone. In August of this year, the nearly 200 chief executives that make up the Business Roundtable, including the leaders of Apple, Pepsi, and Walmart, issued a statement arguing that the purpose of a modern corporation should no longer be the advancement of shareholder interests but that they must also invest in their employees, protect the environment, and deal fairly and ethically with their suppliers.
Yes, despite executives' seemingly genuine desires to shift the focus to better align their values with those of its customers, their ability to do so is proving quite difficult for some. The response we saw from Pepsi's—now infamous—2017 ad with Kendall Jenner, the consumer-generated campaign to #deleteuber, and the recent rush by liberal-skewing millennials to boycott SoulCycle following the revelation that key investor Stephen Ross had helped a Trump fundraiser at his Hamptons residence, all point toward an emerging consumer skepticism around corporate America's ability to deliver on these promises.
The reality is that maintaining a strong moral fiber and running a profitable business is hard. It means making tough decisions that often come with a serious risk to profits. REI are often lauded for their decision to close on Black Friday in favor of encouraging its customer base to opt for going outside but it no doubt came at the cost a few sales. Likewise, Nike arguably took a massive risk with running an ad in support of Colin Kappernick during the NFL player protests, causing share value to plummet (equating to $3.3bn in market value). Ultimately, the stock rebounded when online sales jumped 31% in the days following but there was no guarantee of this. Both are examples of brands making tough decisions in support of their values, that came with a genuine risk of alienating customers and hurting sales.
I've long admired Hiut Denim Co for its ability to make tough decisions and stick to them. The jeans maker, headed by founder CEO David Hieatt, has a commitment to sourcing the best available materials while keeping the manufacturing within the company's town of Cardigan in Wales, UK. This means they cannot afford to sell via traditional retail channels where they'd be forced to compromise on one of these fronts. 'Ultimately, the goal is to have apprentices come in here and learn how to do this themselves from the grandmasters (what Hieatt calls his workers) so that we're not just building a business but one that's fully sustainable'. So committed is Hieatt to the philosophy of building sustainable businesses that "do one thing well" that in 2008, he and his wife Clare founded DO Lectures, a series of talks and events that attract some of the world's most progressive minds to the far edge of West Wales.
But not all mission-driven fairy tales end well. Gelles points to ex-NRG CEO David Crane who was shown the door in 2015 when the board realized he was serious about his public promise to make the energy company carbon neutral by 2040. Qantas became a darling of Australian brand consultants earlier this year with the announcement of its zero-waste initiative. But with the admirable promise to share any IP with other airlines they risk backlash from shareholders for consuming an inflated R&D budget that fails to yield any significant competitive advantage should performance dip. Finally, we're yet to see the impact of Walmart's announcement that they'll be stopping the sale of handgun and short-barrel rifle ammunition and banning customers from carrying guns in their 4,700 US stores—a positive move that certainly fits their promise of 'living better' but will no doubt antagonize some staunch pro-gun supporters.
Whatever the outcome, this just goes to show that whether you're a private enterprise, a cooperative, or a publicly-traded company, crafting a grand mission statement is the easy part, making the tradeoffs that allow you to live this mission while building a sustainable business is where the real work comes in. And you best be prepared to upset a few people and even lose a few dollars along the way.
—
Richard will be speaking at the REBELS AND RULERS conference in Bucharest on Thursday, Oct 18th, on how brands can better walk the talk when it comes to their mission, vision, and values. More information can be found here.
Image source: Yeshi Kangrang