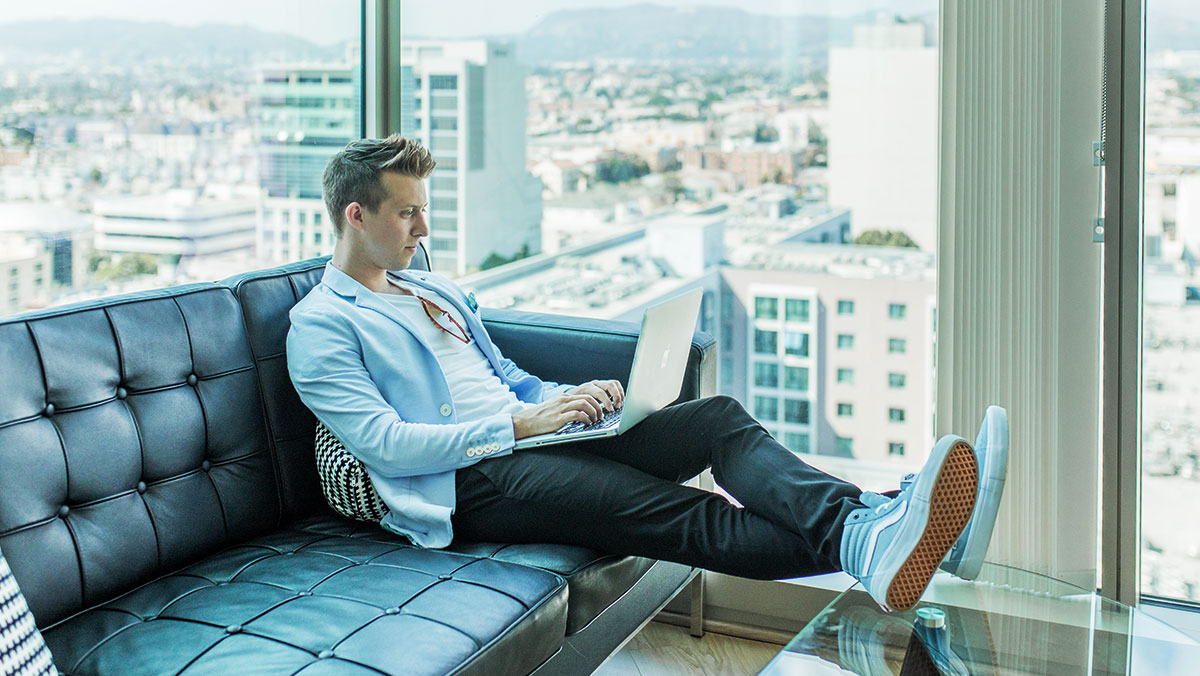 E-commerce was the disruptor of traditional retail, shaking up a centuries-old industry, taking the concept of a retail store from brick and mortar to online. Now, e-commerce is facing its own evolution, moving from an online presence and strategy to an omnichannel presence. We've seen this with companies like Everlane who have opened three brick and mortar stores as part of their omnichannel growth strategy.
Developing an omnichannel strategy has been growing among e-commerce retailers for several years. This is in response to customers. According to retail trends, e-commerce is expected to grow by another U.S. $500 billion by the end of 2019 with 85 percent of digital consumers as omnichannel shoppers. These are consumers who often start a purchase on one platform and finish it on another. What has been trending are the 'pure' e-commerce businesses shelling out the money for real estate for stores. It's no wonder: A 2017 Harvard Business Review study found that omnichannel shoppers not only purchased more but they "spent an average of 4% more on every shopping occasion in the store and 10% more online than single-channel customers."
This shift in direction could benefit your business. It is a significant investment, especially for small-sized to medium-sized companies. So before you spend, here's how to know if an omnichannel strategy is right for your business and how to evaluate the potential of moving into a physical retail space.
What is an omnichannel strategy?
Having retail and e-commerce stores isn't an e-commerce strategy. A successful strategy gives customers a 360-degree, integrated, and seamless shopping experience between eCommerce and brick-and-mortar shopping. It should also support your overarching company strategy and goals whether it's growth, revenue or brand awareness.
Understand how the omnichannel strategy helps your business
These days, consumers don't go to a brick-and-mortar store because they have to. They go because they want to experience your product and what it means for them. Retail stores can help the digital business by driving more views, engagement, and purchases. Consumers can visit the store to experience an overview of the product which can help with their decision-making. Then they can complete the purchasing cycle online. Plus, there's the marketing benefit: The traffic from the retail store to the website could cost less than a paid digital advertising or marketing campaign.
Engaging customers with your brand
Traditional stores — where customers go in to buy — are closing. Instead, what we're seeing are stores that offer customers an experience. These stores are curated, often giving customers the opportunity to interact and experience the product before they buy. We opened a brick and mortar location in order to capitalize on the tangible experience of our product. Being able to feel the quality of a sticker and be inspired by use-cases throughout the store creates a great experience unique to the consumer. The end result is that we've started building a relationship with them and have grown our brand awareness so they think of us when they need to make a bigger purchase.
A business can also take advantage of 'showrooming' and 'webrooming.' Showrooming is when a consumer visits a store to check out a product then goes to buy that product online. This consumer isn't necessarily valuable as they are more concerned with getting the best deal versus buying from you. Webrooming is when a consumer has done their research online then comes to your store to make their purchase. This customer is the one your omnichannel wants to pursue: A customer who favors your company, makes a purchase, returns, and recommends you to others.
Look at the numbers
An omnichannel strategy could make sense but before moving ahead, it is vital to do some forecasting. This includes cost-benefits and ROI to see if this strategy makes the most sense for your business. Then it's time to look at the KPIs that are most important to you. This could include the brick-and-mortar store breaking even in the next two to three years. Or the store could operate at a loss but there is increased brand awareness and drive to the e-commerce site. Figuring out your KPIs as part of your strategy is key to understanding whether you need to develop an omnichannel solution.
So is an omnichannel strategy right for you?
When planned and executed well, having such a strategy is a definite benefit to your company. There are the immediate benefits of reaching a new audience who may be interested in your products but it's the long term benefits that provide the most value: Nurturing omnichannel customers, developing a strong brand awareness, and creating a seamless bridge between the digital and brick-and-mortar space, all of which leads to increased revenue and growth for your business.
Image source: Austin Distel