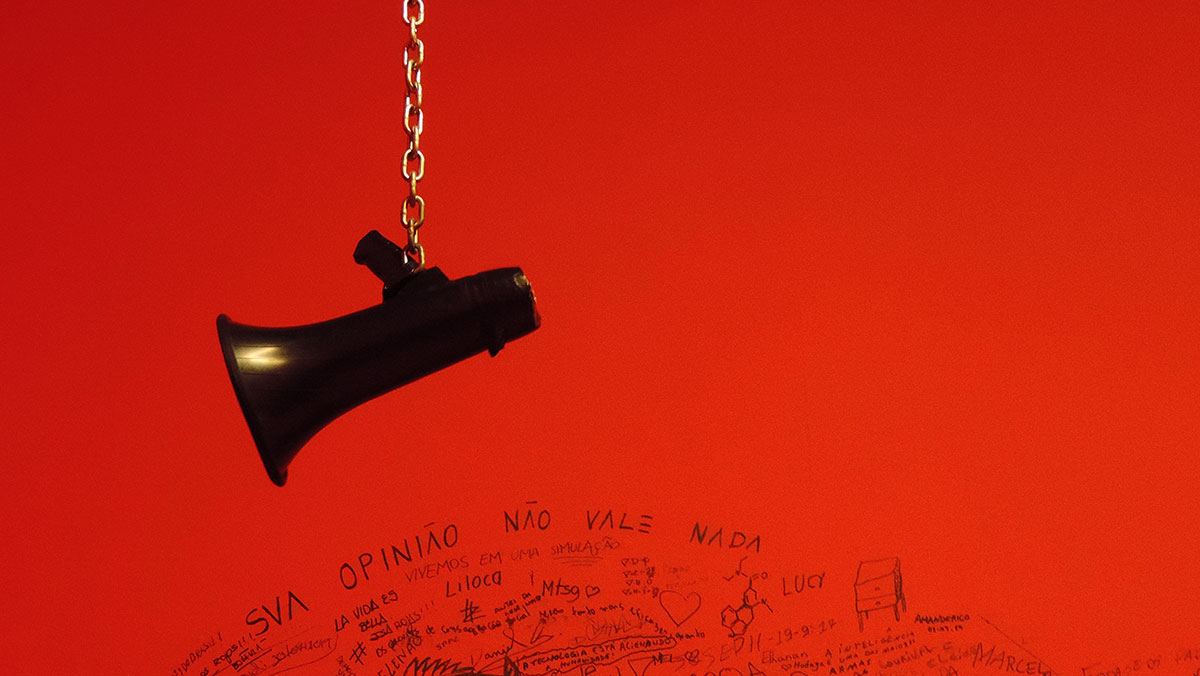 The famous "I'm Lovin' It" of McDonald's is one of the most recognizable audio logos in the world. Similarly, it takes only nanoseconds for our neurons to link the 'Intel figure' with the company's signature melody, and a few more for the red and white of Coca-Cola and the fizz of a bottle to help us "Taste the feeling."
These companies, who today wear the crown of most iconic audio brands, represent the old school way of audio branding. They broke ground for sonic marketing by inserting short sound cues — "jingles", in Layman's terms — to their TV and radio ads. Their stature was established through these simple but effective techniques when audio branding was still a niche market.
Since the days those renowned assets were coined, the market has shifted and technology has leaped lightyears forward — so has audio branding. To catch the industry heavyweights, one has to map out the value landscape that audio as a medium and technical solution caches. There are new methods for adding heft to brand messaging and recording larger business effects with sound.
The modern approach for gaining sonic market share
An experiment by the University of South Florida from 2018 found that patrons at a Swedish bistro were more likely to order something unhealthy when exposed to louder ambient music compared to those who made their order to a quieter beat. For competitors of McDonald's, this hardly comes across as breaking news, as energetic background music is a common tactic in driving sales at fast-food joints.
However, another study noticed that loud background noises compromise the overall enjoyment of food, especially its saltiness and sweetness. The contrary findings from these studies point to a sweet spot, balancing customers' taste buds between higher turnover. If a competitor wanted to stand out, that glass ceiling is unlikely to shatter with even the most resonant of jingles.
Still, the answer might come from above. Airliners deal with the noise dilemma on a daily basis as deafening jet engines, paired with the human body reacting to high altitudes, is a necessary evil of their service setting. To amp up their indulgence, Emirates teamed up with Bowers & Wilkins to equip the first class with high-end headphones. This offers their passengers' ears an escape from the inevitable airplane noise and adds the delight of enjoying on-board media libraries with greater comfort and quality.
Since noise-cancelling technology can combat the physical circumstances of long flights, maybe, paired with a special soundscape, it could fade out the subpar stamp of airplane food too. The Finnish airline Finnair has already taken off with their experiments on food and music during flights.
Perhaps, the fast food industry could break through their proverbial sonic barrier with a similar, but more low-key approach. Instead of providing hardware, an app or a playlist designed to bring out the desired flavors and simply listened, eating could scale more easily. This feels like a natural next step for the likes of KFC and Wendy's, who are no strangers to branding through music.
Sound can also add a humane touch to the experience of navigating a digital platform. Mastercard and Visa are exploring what it can bring to a process as impersonal and frigid as money transactions. The latter's consumer research on the impact of their sensory branding stated that 83% of those who heard their signature sound at the point of purchase felt more positively toward the brand.
Why? Because the sound was designed to drive innovation, speed, trust, and security, which are the values Visa became known for in the first place. Meanwhile, Mastercard continues to tickle our senses by releasing their own album next year, expanding on their recent audio branding activities.
Audio branding has shifted focus from an appendix page in marketing content playbooks towards the centerfold of customer experiences. It's not only about creating advertising assets like audio logos and brand theme songs anymore. The modern approach to audio branding begins with a more all-encompassing research problem: Where is the brand in touch with its audience?
The future approach of gaining sonic market share
Audio can be consumed away from outlined surfaces such as phone screens, digital billboards or print ads, which can be highly intrusive in the modern way of life. IFPI's Music Listening 2019 report demonstrates this aversion from visuals through the lens of music streaming. These are the top activities when listening to music:
70% In the car;
64% Relaxing at home;
51% Cooking or cleaning.
This suggests that listening requires significantly less subjective effort, which explains the success of audio-first mediums like podcasts. "People will listen to 40 minutes of content on average; that's a long time for a brand to engage with an audience," said Zuleika Burnett, Executive Director of Havas Life Medicom in Accenture's 2019 Consumer Experience report.
Looking ahead to the future of brand experiences, the materialization of this cognitive freedom is the smart speaker.
According to the latest Smart Audio Report, 69% of smart speaker users think they don't know enough about their smart speaker to use all of its features. When orientating themselves to the device, users typically rely on friends or family (45% of the respondents) over companies advertising their smart speaker skills (18% of the respondents).
Brands should seek ways to use their offering as an instrument for training instead of creating yet another channel for bombarding one-way advertising messages. Thanks to their machine-learning proficiencies, smart speakers can be used to strengthen the organic bond between brands and consumers.
What if eating healthier was made easier by AI-generated shopping lists and the option to order by voice command? What if a toothpaste brand added an element of fun to the chore of brushing teeth with short voice-acted info bulletins or bedtime stories? A chewing gum brand giving beatboxing lessons?
Cultivating brand stories with content which entertains and educates is a recognized need in the marketing industry. Brands need to deliver social value in a more unified, honest, and non-intrusive fashion. Audio is the perfect driver for this push because it can humanize invisible and trivial aspects of a service or product without grinding down our attention spans.
When developing your own sound, you can start from either end of the customer journey. You can design a hero element such as a sound menu for your air passengers forking out a liver and a couple of grand for their flight. You could also just stick to a type of music to use that fits your brand and define it over time.
Either way, you will establish a framework for developing a consistent, comprehensive, and competitive audio brand. The expansion of the sonic ecosystem, while adding social value to your touchpoints, will be the key to prevailing in the race for market leadership in the future.
Image source: Ana Flávia