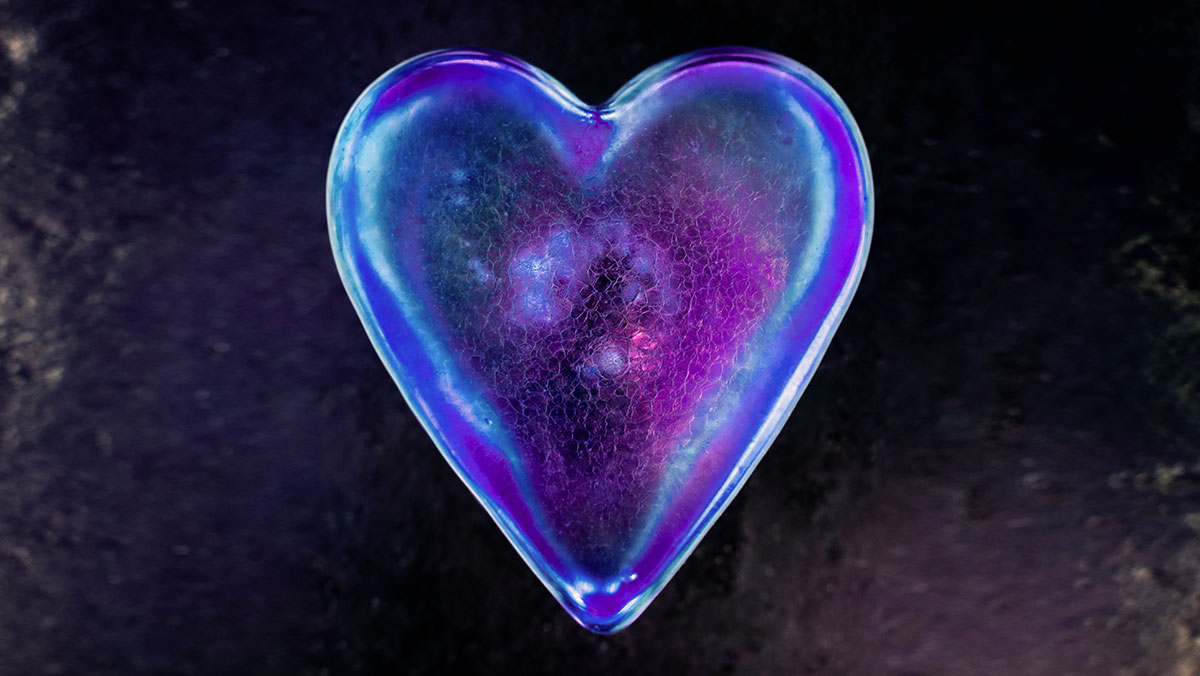 The 2019 Ethical Consumer Report states that the number of consumers seeking ethical goods in the UK has risen four-fold since 1999. This increase is especially true for the millennial consumer, a key demographic for jewellery brands. Research conducted by De Beers surveyed 75,000 customers and found that 36% of millennials were least likely to compromise on responsible sourcing when shopping for wedding rings.
It's been seven years since Chopard debuted their sustainable gold collection, and three since we saw the first shipment of Fairtrade gold land in the UK and thankful the industry is now awash with brands who are incorporating ethical making principles into their jewellery practice to create beautiful pieces that feel good to the wearer and create an important story about how the precious metals and gemstones have been mined, sourced, made and delivered. Not only does this create an important story but it also helps create a compelling and authentic brand that speaks to customers.
Sustainability and ethics shouldn't be just words in the marketing strategy, they must be incorporated into the brand's whole existence. In luxury, you might think that ethics move aside to make way for opulence, yet that is not the case anymore. Some craftsmen (and women, in this case) stay true to respecting human values as both principles run through their work, from start to finish. In this world, clients often know the jewellers by reputation and they go to them for that specific reason. Sustainability and fairtrade should soon become the norm in this industry, as most good designers are naturally more aware and source from ethical suppliers. Emma Madden and Natalie Perry are two such jewellers, and their clients know the emphasis they place on ethicality.
I spoke with Emma and Natalie about the process of incorporating story and culture in jewellery design, while keeping an aware eye on the unseen side of luxury.
Brandingmag: Each piece you've designed is influenced by your own personal story and experiences. We'd love to hear more about your aesthetic?
Natalie Perry: Storytelling is integral to my jewellery designs and making process. I'm always inspired when I travel and I love mixing the emotions and inspirations from each of the places I visit, translating this in my designs. I'm particularly influenced by India, after living and working in the jewellery capital, Jaipur – the traditional craftsmanship and design there are so rich and inspiring! The fading murals from the ancient palaces of Rajasthan inspired my signature Floral Fragments collection which resulted in a delicate and fragmented collection celebrating the beauty of imperfection.
Emma Madden: We love to use simple geometric forms, like a circle or square, and use these elements to create complex structural pattern work. Science comes into our work not just conceptually but physically when making. Understanding metallurgy and gemmology is a big part of creating jewellery.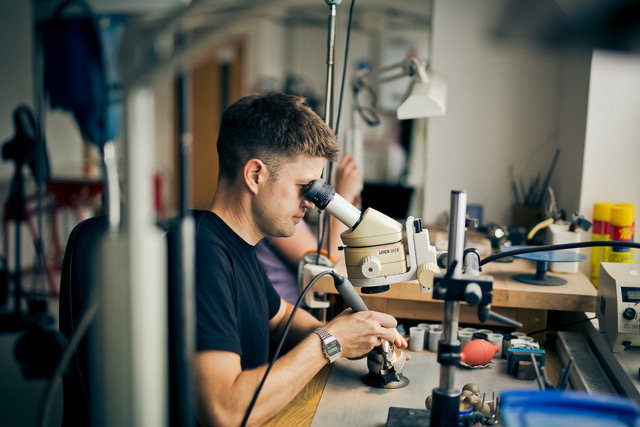 Bm: How important is 'concept' in design, these days? Which other brands in the industry do you think do it well and have created a really strong brand identity?
NP: I think consumers are becoming increasingly interested in storytelling, as this forges a connection to the things we buy. With sustainability on the rise and the awareness of the damage that fast fashion causes, consumers are taking time to choose more carefully what they purchase. A story that the wearer can feel personally connected to is essential. If an object holds value to the owner, it becomes a more sustainable item that will be cherished and passed down through generations. I try to ensure this with my own brand, as each piece of jewellery I create has to be expertly handcrafted, easily wearable, and hold a special meaning for the wearer.
EM: We think a design concept is a great way of telling your story and interests as a brand, and it is this identity in your work that your customers can relate to. We love the style and stories that Ami Pepper tells through her jewellery. You can see the inspiration of childhood spent at the beach with the sculptural elements of her work. John Moore is another brand with a strong, identifiable style that visually represents natural metamorphosis and structure, and his work is instantly recognizable.
Bm: You're passionate about using recycled metals, fairtrade gold, and ethically sourced gemstones. Do you think this is a primary or secondary consideration for consumers?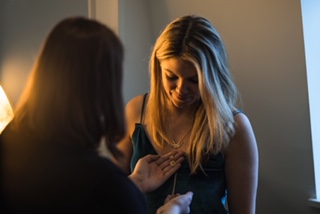 NP: When I launched my collection in 2017, which was made from certified fairtrade gold, I think that the ethical and sustainable practices behind the pieces were a secondary consideration for consumers, as my customers were predominantly attracted to my designs rather than the ethical story. I spent a lot of time talking with my customers about fairtrade gold and the impacts of gold mining on the lives of artisanal miners, in order to communicate what fairtrade gold was about. I found many people to be unaware of the process of mining and the exploitation that can happen. However, in the last few years, I think there has been a real shift towards sustainability and not just within the fashion industry. Consumers are asking more questions about where and how their products are made and the impact this has on the lives of workers and the environment. Positive changes are coming!
EM: It is something that consumers are becoming more and more considerate of. It is great to be able to offer many options where our clients can decide what's most important to them. We have always offered a reworking service where we can reuse both metal and gemstones from existing pieces, and this type of work is particularly growing.
Bm: What do you think are the key factors/things to look out for when it comes to sustainable materials and gemstones? Any companies that are leading the way?
NP: Some of the key things to look out for with sustainable jewellery are: fairtrade or fairmined gold, SMO gold (single-mine origin), recycled metals, traceable gemstones, and lab-grown diamonds. fairtrade and fairmined are both leading the way when it comes to ethical gold mining. They support artisanal miners with a fair income, health and safety equipment, and funding towards education, environmental, and community projects. It is also becoming commonplace for jewellery suppliers to offer recycled metals as an option to designers, which is great as this is reducing the impact on the environment and landscape through mining, as the metal is already in existence.
EM: We only work with certified, recycled precious metals alongside fairtrade gold. The main thing to look out for is the guarantee and traceability that you can get from your supplier. A great gemstone company that we work with, Wennick Lefevre, is one of the few that is providing certificates for colored stones that trace it back to the mine.
Cover image source: Tim Mossholder