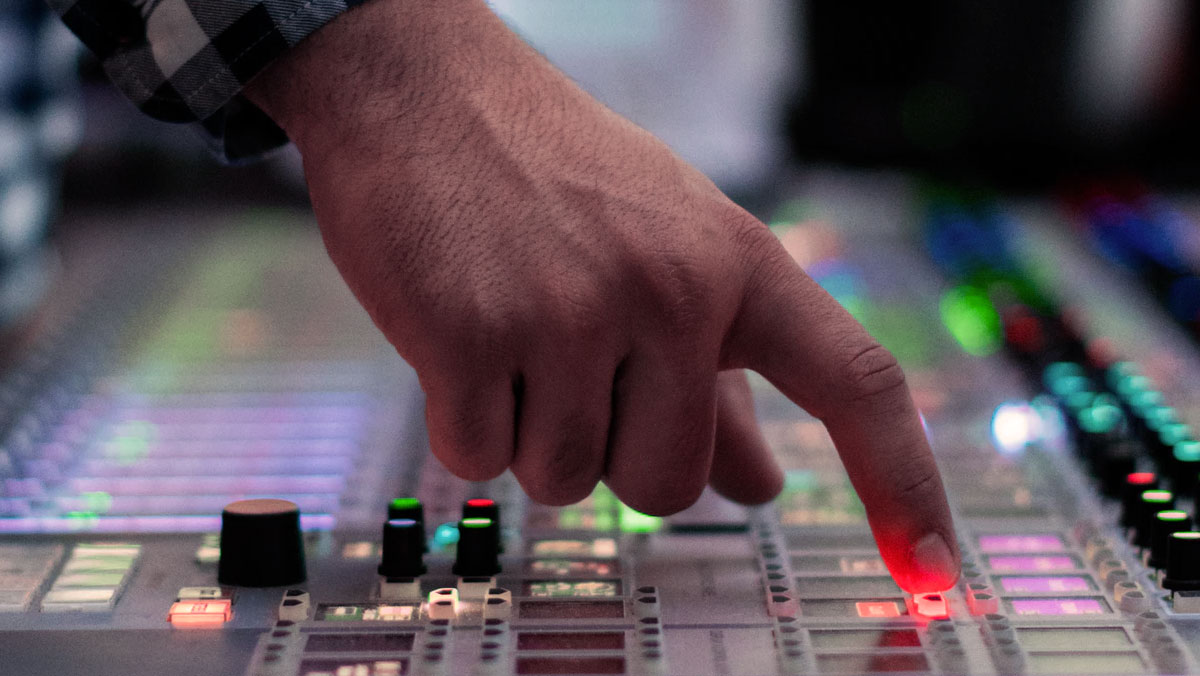 What do you get when you put a scientist, brand marketer, creative strategist, and research expert together? A scintillating webinar on how to create and make the most of good sonic branding. And it didn't disappoint.
In a discussion titled 'The art and science of sound for your brand', attendees heard Daniel Müllensiefen (co-director of the MSc in Music, Mind, and Brain at Goldsmiths, University of London), Sean Gogarty (former global divisional CEO at Unilever), David Courtier-Dutton (CEO and founder of SoundOut), and myself (Roscoe Williamson, MassiveMusic's creative strategy director & partner) discuss the psychological impact of sound and sonic cues, and why there's never been a more important time for brands to recognize this.
Curious to watch our full discussion? Get your free access to the recording here.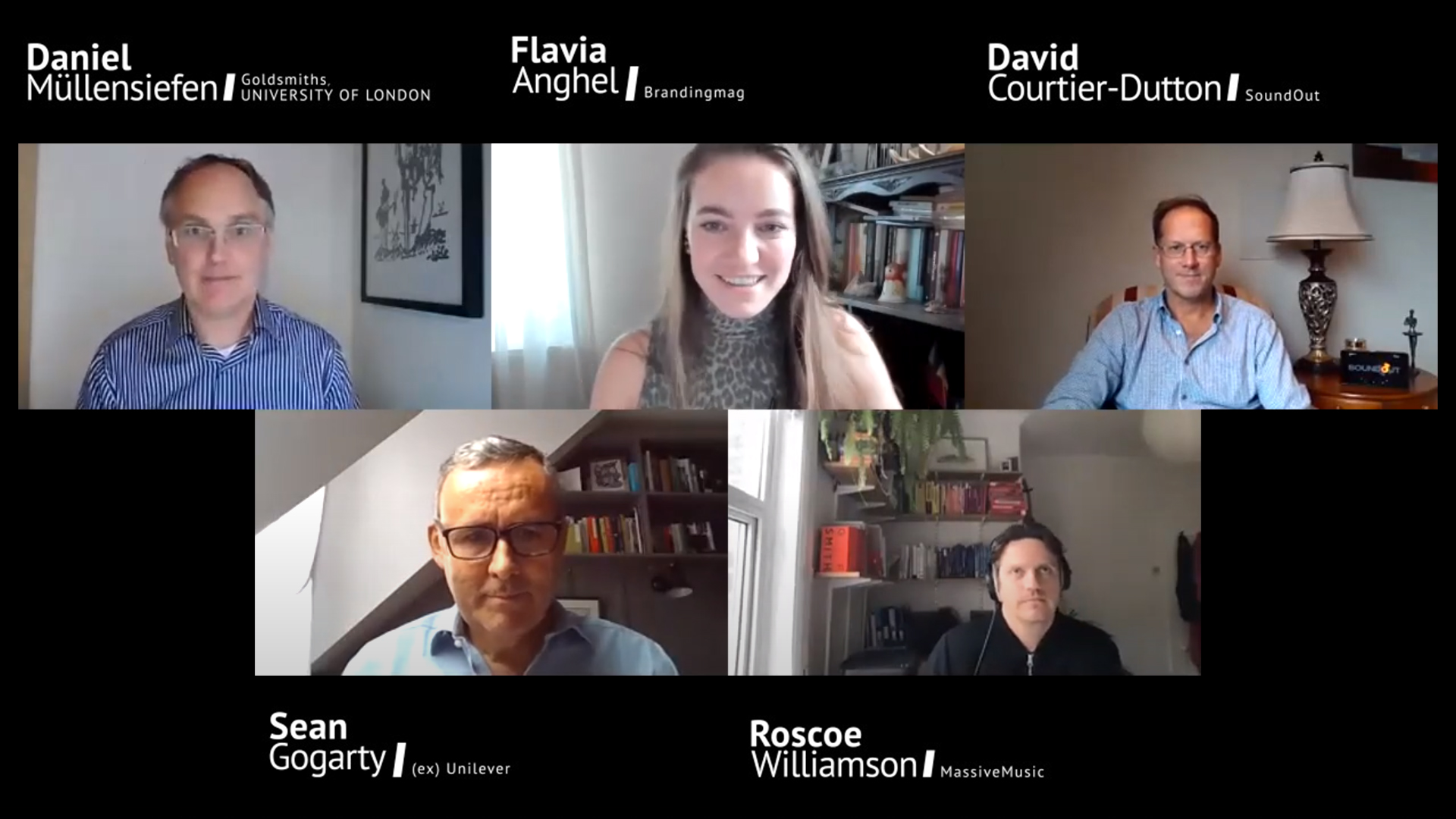 In recent years, we have certainly noticed that it's become easier to talk to brands about sonic branding and identity – people are starting to understand the value as it becomes more apparent that it's a vital element in the suite of brand assets. With TikTok exploding, 156m people using the ad-supported version of Spotify, podcasts growing exponentially, and the emergence of smart tech devices, we are experiencing the sonic side of brands more than ever before. As Daniel puts it, brands can either keep ignoring it as part of their marketing or start to truly understand the scientific basis of its effectiveness.
Sean explains that, as marketers, they are looking for the sound of a brand to work on two levels: a basic level of recognition and association alongside the other sensory elements, and a strategic level that offers the character of the brand – engaging with people's emotions and providing a sound that fits the brand's values and personality. For example, he explains: "If you are advertising a serious eye surgery clinic, the last thing you want is jokey, knock-about music that doesn't fit. You instead want a sound that fits that right shape and is consistent with the other assets which builds brand equity."
So how do you go about creating a sonic identity for a brand?
You'd be shocked at the level of detail we go into. As a creative music agency, we start off on a macro level looking at the overall business and brand objectives. Do they want to differentiate? Reposition? Brand-build? Then it's about looking at the marketing objectives, customer journey and experience, and all the touchpoints that the brand uses or could look to use. This starts to form an internal map of the company and we can look at who the stakeholders are as well as what the brand personality is – the tone of voice, language, audience, and competitors.
The key benchmark must be the brand itself. "You don't want the best sonic logo of every competitor as your benchmark; you want the best one that matches your brand personality and values," explains David. The sophisticated technology they use at SoundOut enables a brand to create this independently of the music, after which they can map music and sound to that benchmark to show how closely it matches.
But isn't it very expensive? How do brands justify the cost?
"If you asked the same question of a visual logo, people would think you were crazy," said Sean. "It's almost a meaningless question because if you accept that we are increasingly engaging with devices through speaking and listening, then how can you ignore it?"
David added: "Playing something over and over will give your brand consistency and recall, but it won't add value necessarily. If you are going to put in a lot of investment, you want to make sure you have a proper brand asset. Working with an agency who understands this and can utilize the right testing is crucial to its success."
At MassiveMusic, we not only work with the brand on actual asset creation, but we also find, within that, various elements that can be taken out and repurposed for different content needs and platforms. This tends to lead to a branded music library that consists of both short-form pieces such as the sonic logo and even shorter forms of content where that logo is split up for different products or navigational sounds.
Finally, we look at the concept, 'big idea', and strategy, and we ask ourselves: "Why is this sound only ever going to be the sound of this brand and what is the story behind it?"
This is where testing comes in. In the music industry, songs and music are tested to see how much something is liked and whether it will be bought. Sonic branding is different, David explains. "If we are measuring emotional impact, that impact might initially be the equivalent of a small tap on the arm. But over time, as people are more exposed to it, it can turn into a powerful gut punch. This means that where you can't test a 3-second sonic logo on how much it is loved, you can test on what emotional response is being triggered."
So, without a good brief and creative direction, people will simply pick the least worst rather than something good. —Sean Gogarty, (ex) Unilever
For this process to work effectively, brands and agencies need to collaborate with science and research early on, to avoid creative clashes and the wasting of time. Where traditionally science and testing have come at the end of the process, collaborating earlier would be far more helpful and can give creatives good hints on what would work better. The creatives stay happy knowing which options to take forward before developing anything further.
Where it can go wrong is the phenomena of choosing the least worse, Sean explained. "So, without a good brief and creative direction, people will simply pick the least worst rather than something good. Where brands often simply crowdsource and test online without the science to back it, it results in something non-strategic. By giving sonic strategy the professionalism and weight it deserves, the results will be worth it."
Curious to watch our full discussion? Get your free access to the recording here.
Cover image source: ThisisEngineering RAEng