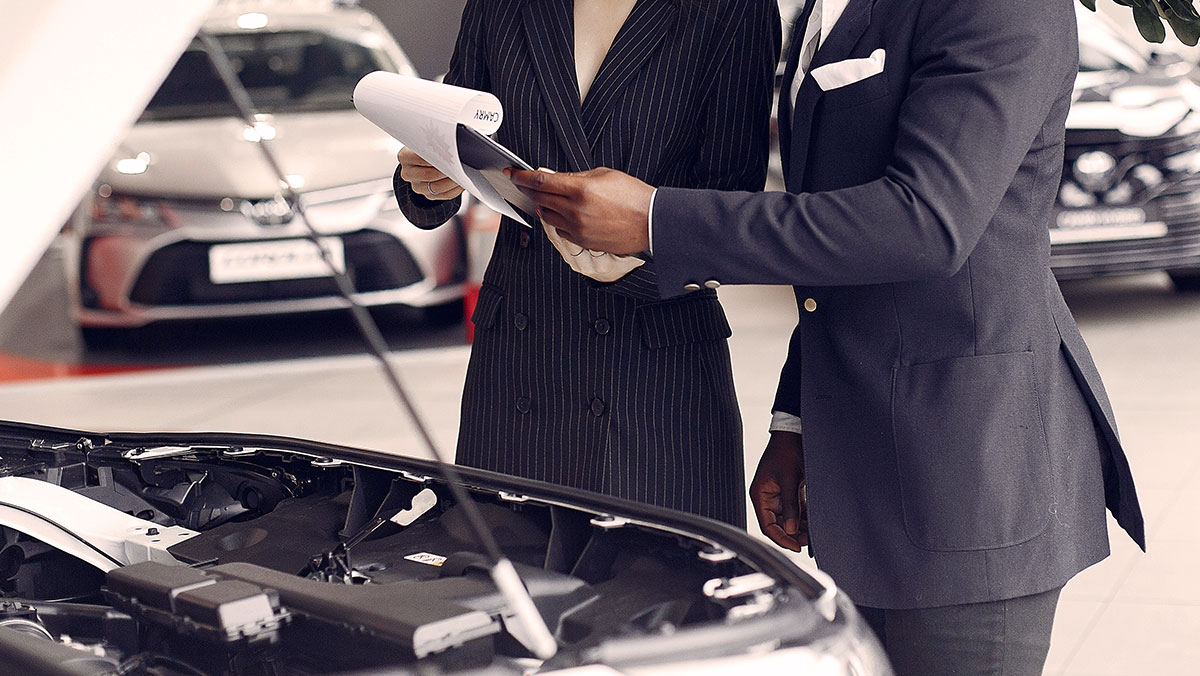 There's a Weber Shandwick study that states nearly half of a company's reputation is attributed to the reputation of its people. That means, if 50 percent of a brand is an outstanding product and service, the other 50 percent are the people who deliver upon it.
There is no greater example of how people contribute to the health of a corporate brand than going shopping for a new car at a dealership.
Harvard Business School professors have been studying the experience of car buying for 30 years. In a May 2016 research summary, Professor Leonard Schlesinger said in follow-up to a 1989 case study about Ford Motor Company, "Nothing much has changed over 25 years. The experience is still generally awful."
Keep in mind that we're talking about the shopping experience associated with going to a brick-and-mortar dealership, not a virtual tour or buying over the Internet – although those too, seem like options at times fraught with peril. Besides, with the exception of digital natives who are comfortable building their Rivians online, who is spending $40,000 or more on a basic car without the proverbial kicking of the tires and an extended test drive?
Welcome to the car dealership
The car-buying experience typically begins with filling out a detailed questionnaire online, followed by a call to speak with a salesperson about the specific car and set of desired features. The objective here is to give the salespeople at the dealership as much information as possible so that when an on-site visit is made, there's less time wasted. This is the Information Age, right?
This is typically followed by a response from a cheerful salesperson with appropriate answers. Once this exercise is completed, the prospective buyer heads to the dealership and takes a test drive. Assuming that goes OK, emails and phone numbers are exchanged and the wait begins for preliminary pricing and availability. But it doesn't really stop here. Most prospective buyers visit more than one dealership to compare and contrast vehicles and more broadly, brands.
If we give weight to anecdotal information – and most of us do – we find that, the deeper consumers get into the dealership experience, the more perilous it becomes for brands. Why? Because there's a natural link between how a brand presents itself or behaves and how quality for vehicles is perceived.
For example, a recent conversation focused on COVID-19 mask etiquette at a dealership. Salespeople close-talking with a potential customer with a mask below their nose and their mouth partially exposed does little to foster brand equity. Not keeping an appropriate safe distance is another no-no. (Especially when your car brand is named after a certain U.S. president.)
Dealerships and salespeople need to realize they are reflections of both the dealership brand and the corporate and product brand they represent. Knowing that the dealers-to-corporate relationship is complex, it's still up to dealers and corporate leaders to help sales and service professionals grasp this concept with proper training. Positive steps toward this goal could be: remembering your customers' names, their vehicle preference and feature set, having vehicles ready for test drives, and yes, following COVID-19 safety protocols.
People create memorable customer experiences
Nothing can hurt or help a company brand faster than the behavior of people. What is experienced when encountering the people of a company determines your perceptions of that organization. Good and bad experiences not only linger in your memory but, with social media, you can tell the whole world about it – and if you are annoyed or happy enough, you will.
Yet, if customer and brand experiences are largely driven by people, then why is it that only 18% of companies use their brand and the people who deliver upon that brand as the basis for their customer experience strategy?
When companies define brand behavior for their people, and then allow them to bring their own style, personality, technical strengths, and diversity of thought to the table, then they unleash collective energy that can't be replicated by the competition.
Companies can approach this work by:
Being clear, transparent, and consistent about the meaning of the corporate brand – and the values, behaviors, and specific expectations of its people in delivering upon it. If the quality of service is key to a car company's corporate brand, then it's paramount to outline parameters for politeness, responsiveness, conflict resolution, and interpersonal communication.
Giving people the space to express, share, and act upon their unique value – within the construct of the corporate brand. If a salesperson has unmatched technical and historical knowledge of a car brand from being the third generation in their family to work for the company, encourage them to use that passion and knowledge to engage customers in new ways.
Creating that alignment of personal attitudes, identities, and company brand behavior allows people to be themselves while also being accountable for a positive corporate brand experience. Greater awareness, understanding, and respect for diversity are the foundation of a company delivering upon its brand through the behavior of its people.
But sometimes, personal leader brands have their limits.
So whether it's shopping for a car, going through the exercise of hiring a branding agency, or looking at a partnership with an ingredient brand, remember: People create experiences, and experiences make or break a brand.
Cover image source: Gustavo Fring