Last year, I've shared my insights on various, important branding topics within the 'Brands in the Boardroom' series. This year, I would like to start fresh with a new series about a topic that I'm very passionate about: rebranding. Now, I'm almost hearing you think, "why would rebranding in a global pandemic be a good idea?" Well, that's exactly the issue that I would like to address in this first article. The challenging situation we are in, due to Covid-19, might make you hold off on your plans to rebrand. However, the pandemic can also emphasize the reasons to reposition or update your brand. I will share the eight most common reasons for a rebrand, along with some examples of the biggest rebrands of recent times.
Out with the old, in with the new
On average, organizations change their corporate identities once every seven years. This often involves restyling logos, color palettes, UI and UX, visual language, iconography, and photographic style. In a small number of cases, the name of the organization is also changed during this process.
"The fast-moving changes that are going on globally, at the moment, emphasize the urgency to reposition and rebrand."
For some organizations, there might be reasons to postpone brand change, due to the challenging situation caused by the COVID-19 pandemic. Budgets could be cut or the risk of being criticized by the media for 'unnecessary' spending is just too high. However, the fast-moving changes that are happening globally, at the moment, also emphasize the urgency to reposition and rebrand. Think about retailers and the catering industry that have been forced to become online-focused brands, but also the number of mergers and acquisitions that are occurring. Let's not forget that a rebrand is not only an investment – when done well, it can have a very positive outcome for your short-term and long-term business results.
The brand has become a business' key intangible asset
Before elaborating on the most important reasons for rebranding in these turbulent times, let me sketch why branding has become more relevant in the last decade. The intangible value of brands has risen significantly over the last fifteen years and is increasingly seen by investors and stakeholders as a key strategic driver for future success. A few changes that are influencing the way we assign value to our brand:
The brand function's focus is increasingly seen as a way to orchestrate the intangible relationship between an organization and its ecosystem, across stakeholder groups.
Over the past few years, corporate citizenship across environmental, societal, and governmental (ESG) domains is being incorporated in how investors value stock, and, consequently, new reporting frameworks for non-financial performance are emerging.
At the same time, and as a result, purpose-thinking is massively on the rise, and more highly valued by younger generations.
Digitalization is driving transparency and, consequently, the need for better orchestration and simplification of communication, increasingly with and through employees, due to the rise of social media (according to McKinsey, companies have accelerated the digitalization of their customer and supply-chain interactions and of their internal operations by three to four years).
These factors combine to show that the landscape for companies has become more complicated and cluttered, and the brand is the key business asset that helps companies to lead the way in navigating these developments.
The 8 most important reasons for rebranding
It would be great if you only had to work to keep your brand on track. There are, however, a variety of reasons that persuade organizations to change their brand. Although there is usually one main reason for making a change, the motivation behind a rebrand project can come from a combination of several factors. Here is an overview of the eight most important reasons to consider a corporate rebrand during turbulent times, accompanied by some well-known examples.
1. Repositioning due to changing market needs
For lots of companies, market changes mean that their very existence comes under threat. The digitalization of society, in particular, is making it necessary for certain sectors to reinvent themselves. Different needs call for different products and services. For example, some fashion brands have closed their physical stores to only sell directly to consumers online, and companies like Amazon have evolved incredibly over the last few years to become a one-stop, digital department store. When changing your portfolio drastically, repositioning your brand is the right way to go. In most cases, the old brand doesn't really fit the new strategy, and changing your brand gives you the chance to start with a clean slate letting your audience know you are adapting to fit their needs.
A good example is the German brand, Merck. They transformed from a pharmaceutical company to a global player with a unique combination of expertise in science and technology. It was important that the company was perceived as one company, despite not being able to use its brand name in the US and Canada for legal reasons. In addition, the company wanted to unite its heterogeneous business brand portfolio under one memorable brand, enhance its appeal in the employer market, and drive cultural change within the company to become a modern, more agile organization. The rebrand was a perfect opportunity to bring out the new, vibrant brand experience.
2. Globalization and the need for an international brand
Borders? What borders? Because we are all spending most of our time online, business is growing globally for lots of companies. There are more opportunities to focus outside of your local market, in both B2B and B2C.
Of course, internationalization is an ongoing phenomenon, but the global pandemic has sped up this process significantly. For many brands, this is the time to expand their business globally. In many cases, a change is necessary to ensure that a brand fits the international markets. This might be because the brand name is specific to a particular country. In certain countries, a brand name or an element of the corporate identity may also conjure up negative associations. Organizations that sell the same product in several countries, but under different brand names, are also increasingly opting to use one international brand. Famous examples of this include the rebrand of Smiths to Lay's, Raider to Twix, and Nuon to Vattenfall.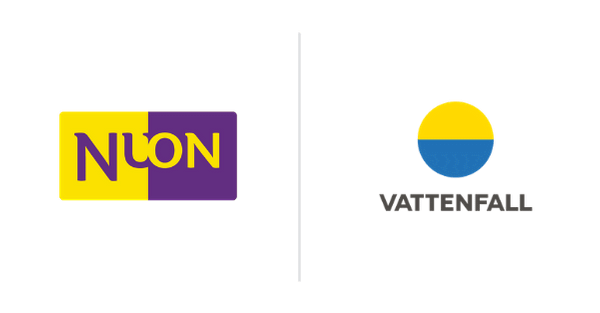 3. Digitalization: having a brand that fits the 'online' world
More recently, digitalization has become the main trigger for brand and logo change. Many brands were developed at the time when 'digital' played a limited role in brand application and a corporate identity mainly consisted of a logo, a primary color palette, and typography created for offline expressions. Now, companies such as Volkswagen have launched a renewed logo and new visual identity that is closely aligned with its new mobility strategy and fits better into the digital age (with BMW, Nissan, Peugeot, and KIA following suit).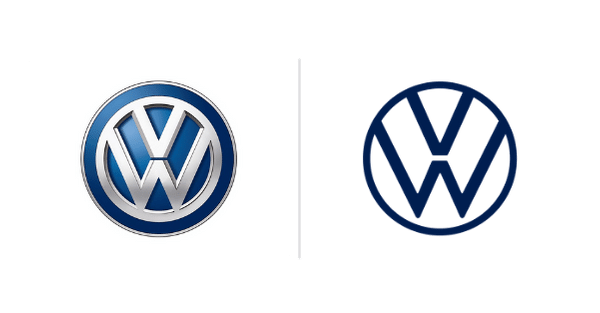 4. Outdated image: following the trends of flat designs with contrasting colors
One of the most common reasons for undertaking a corporate rebrand project is modernization. Trends mean that, over time, brands can come across as old-fashioned if they have not been updated. In the past, brands were often created in a sleeker design with primary colors and lots of greys. Designs are moving towards more use of contrasting colors, organic shapes, and bold fonts. Lots of brands are also stepping away from complex logos with 3D effects (glow, drop shadows, emboss) and often opt for a flat design, resulting in a clear logo without any redundant elements distracting from the brand name. Although, in many cases, it is not the main reason, a more modern image is often one of the motivations behind a rebrand project.
Take the recent rebrand of Burger King. As part of a revamp, the fast-food chain has ditched its previous logo, introduced back in 1999, in favor of a flat design that is more aligned with the logo used by the brand throughout the 1970s, 80s, and 90s. Also, MasterCard, Starbucks, YouTube, BMW, Warner Bros, and, more recently, Pfizer, are examples of well-known brands that have updated their logo to a more simple and flat modern design.
5. Mergers, acquisitions, and demergers
As we all know, the global pandemic will have its effect on the market. Economically, the world will change, and it will change fast. Turbulent times result in extensive changes in business ownership such as mergers, acquisitions, and demergers. In these situations, a rebrand is unavoidable. To serve the changing market, new brands will be born, and old brands will disappear. In the case of demergers, the party that is splitting off is obliged to develop its own brand. When it comes to mergers and acquisitions, there are several possibilities: The new company may develop a completely new brand, or, as with other cases, the name of one of the parties is used.
Nouryon recently adopted a completely new brand name and brand identity, following its demerger from AkzoNobel. Other examples are Luminor and TKE. Luminor is the newly created brand following a merger of the banking activities of Nordic banks Nordea and DNB in the Baltic states. TKE is the new name of the former elevator division of the German industrial giant, ThyssenKrupp.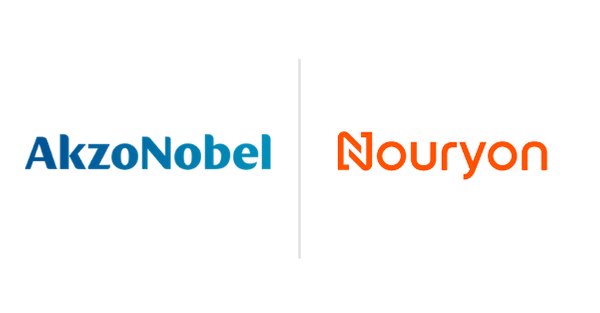 6. Unification of the brand architecture to increase efficiency and save costs
Many organizations have made historical acquisitions of/mergers with other brands, meaning that new services/products are often marketed under different brands. A decision that seemed like a good idea at the time can lead to a complex brand portfolio in the long run, creating confusion for consumers and stakeholders alike. And running an extensive brand portfolio often results in high costs for maintenance and promotion.
We are seeing many brands move back to one, strong, monolithic brand. Returning to simplicity can result in efficiency in daily brand management operations, cost savings, increased impact, and business returns. All benefits weigh extra heavily at a time where businesses face challenges to save costs and work 100% online. Through a rebrand, an organization can concentrate on the true essence of the company and coordinate its extensive brand portfolio to a smaller, simpler one. Good examples are the parking-app company, PARK NOW, and technology leader, ABB. PARK NOW is a joint venture between Daimler AG and BMW that unified their branding in Europe. ABB decided to fold almost all acquisitions that they've made into the parent brand, unifying the brand experience and realizing significant savings through simplification of its brand architecture and operations.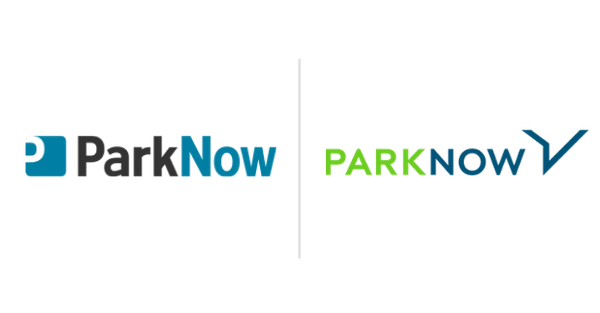 7. Increasing brand awareness and business performance
Quite often, we see rebrandings criticized in the media as unnecessary spending of funds. This is then followed by lots of opinions on the creative execution of a rebrand, which, of course, is more subjective, not seldom fed by cultural bias. For this article, I'll focus on the economics of rebranding: the costs, but also the business returns. Based on the experience I've gained working with multiple leading organizations on brand change projects and the data we've collected over the years, the spend of a rebrand is approximately $1,000 per employee, mostly spread over two years – meaning around $500 per fiscal year.
"A rebrand is the perfect lever to signal to the outside world that something is changing or happening, and naturally attracts attention, for free."
More interesting than the spend is the positive effect of rebranding, of which I have experienced the most impact amongst board members. Bringing a strategy for an organization to life for customers and stakeholders is no easy exercise – the world is full of media noise already. A rebrand is a perfect lever to signal to the outer world that something is changing or happening, and naturally attracts attention, for free. The media value – and therefore brand exposure – that a rebrand generates is mostly much higher than the cost to rebrand, and definitely lower than having to buy the equivalent media space to explain a strategy. This argument on the invisible benefits and making the business case for it has been the reason for many boards of organizations to decide to go with a rebrand.
8. Saying goodbye to a bad reputation
An environmental scandal, hidden data breach, or a lawsuit can all be reasons that lead to a bad reputation. In some cases, such a bad reputation can have a serious impact on a company's results. Global pandemic or not, when your company is suffering from a bad reputation, the need to rebrand is urgent. A rebrand can, after time, reduce or even eliminate negative associations with a brand.
What's important here is that not only the 'exterior' changes but that the change is also implemented through all aspects of an organization. With increased transparency, people can see through cosmetic changes and expect a real change in approach or brand promise within an organization. This is the only way that a rebrand project can remove any negative associations with the brand and, therefore, be successful. An example is the Belgian Dexia Group, which suffered from the credit crunch and decided to rebrand its retail bank to Belfius.
Part 2 of the series: Rebranding Made Easy II – The Business Side of Rebranding
Cover image source: Sarah Arista