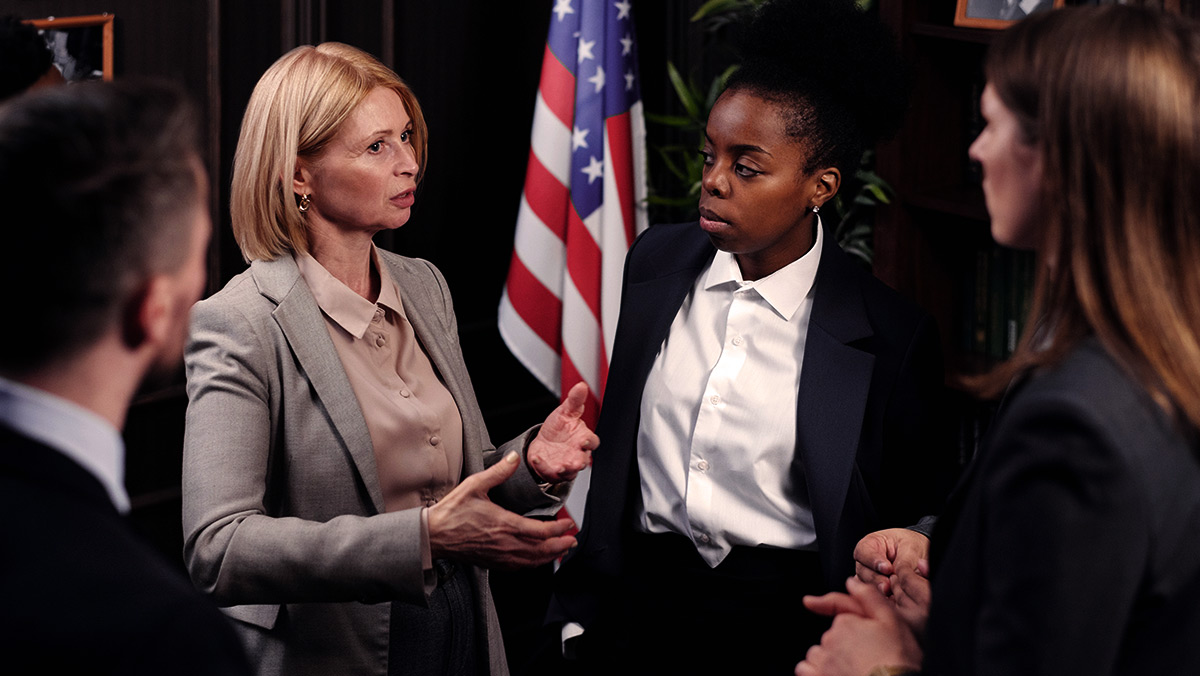 It's hard to get one client to approve a new brand identity. Imagine having 20 brand owners, from different countries, needing to approve a new brand name and logo. This just happened, and the story reveals valuable lessons for brand marketers and agencies.
The European American Chamber of Commerce in the United States, Inc. (EACC-US) is a collective of 20 countries' chambers of commerce. It was founded in 1990 to foster collaboration between the chambers for providing advice, education, resources, and connections to European companies for bilateral business with organizations in the United States. The 20 chambers collectively represent over 25,000 companies, which generate the majority of business between Europe and the United States.
The EACC-US voted to rebrand in late 2019, in association with their upcoming 30-year anniversary. Importantly, they wanted to circumvent confusion and potential legal issues with a similarly named organization, the European American Chamber of Commerce in New York.
A task force was created, with members from the U.K., Belgium, Germany, Italy, and Spain. Valerie Van den Keybus, Co-Managing Director and CEO of the Belgian-American Chamber of Commerce, crafted an agency brief with clear direction on the objectives, situation, and parameters for the branding project. She wrote that a key reason to rebrand was the "need to simplify, focus, and update the EACC-US brand to position our alliance for success in the future."
Brand strategy development
Aumcore was hired as the agency for this rebranding project. I was brought on as a consultant to oversee the strategy development. We interviewed each task force member to get a better understanding of their country chamber organization's situation, perspectives, and desires for EACC-US and its branding. While there were differences of opinion, each person interviewed shared the vision that the collective organization could offer their members significantly more resources and opportunities.
At the same time, we examined the branding and messaging of nine organizations that provided similar services and support to European businesspeople in the United States. I created a competitive map with each organization's positioning, message statements, tone and personality, and visual identity. The goal was to identify both opportunities and obstacles for EACC-US, such as existing brand messages. Aumcore's copywriter and I developed three brand direction options, which we presented in a brand pyramid framework.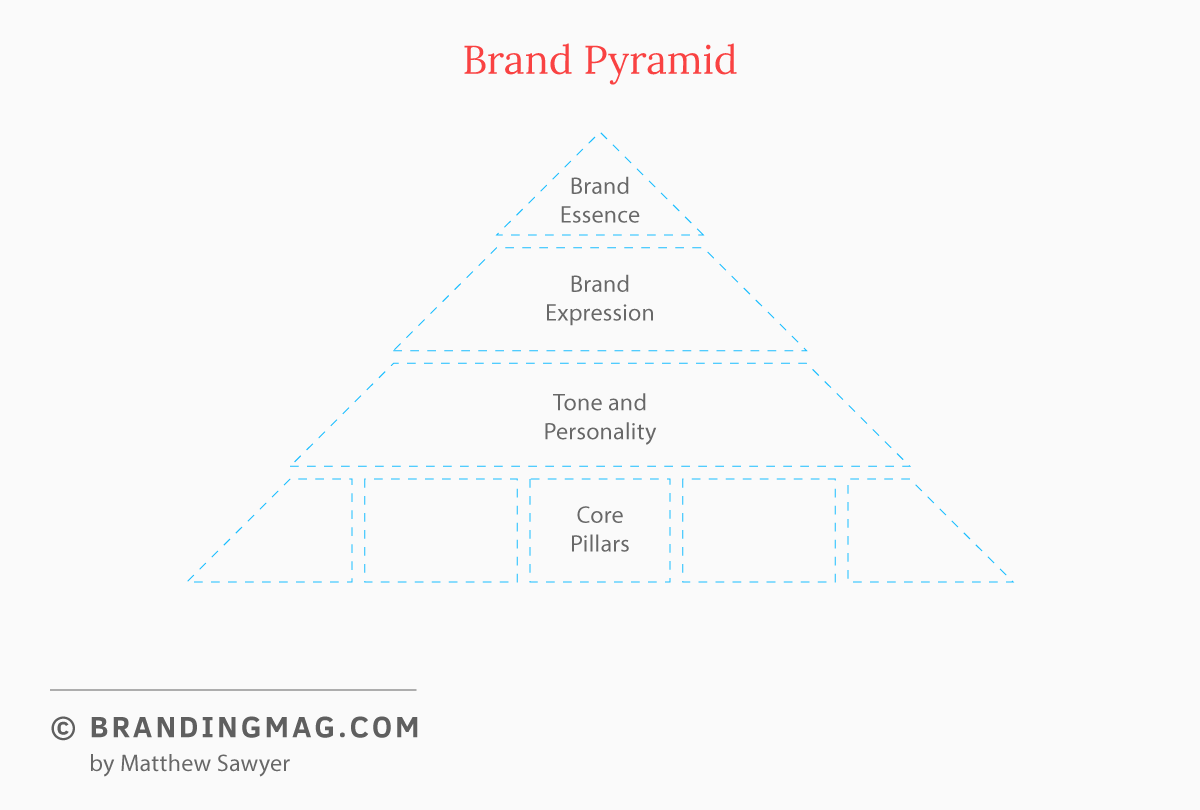 The task force unanimously selected the brand essence, or fundamental quality of the brand, as a "trusted connector".
Before having us develop names and logos, they shared the strategy work with leaders from the other European chambers of commerce for reactions, comments, and "buy-in" to move forward.
As Gemma Cortijo, Executive Director of the Spain-U.S. Chamber of Commerce and LEAP Atlantic President, explained, "I never thought we could make it a small group decision. This was a wonderful opportunity to breathe a new and innovative life into our organization, and we needed everyone involved to ensure that the end result accurately reflected our mission and vision."
Brand identity development
After receiving positive responses on the brand strategy, the task force gave us the "green light" to develop brand names, guidelines, logos, and messaging. The copywriter and I developed dozens of possible names. Our goal was for the name to be:
intuitive, both verbally and visually;
simple yet dynamic;
memorable to all members and partners.
The result were names that grouped into two categories:
Uncomplicated, descriptive names that reinforced the organization's history and established business connections. The lead candidate was European American Business Partnership.
Imaginative, modern names using acronyms. These reinforced the organization's focus on growth and future opportunities. The favorite in this group was LEAP (Leaders of European American Partnerships).
Aumcore's creative designer developed several logo treatments to present to the entire task force. They chose blue to convey knowledge, integrity, and seriousness. They added green to communicate growth, freshness, and prosperity.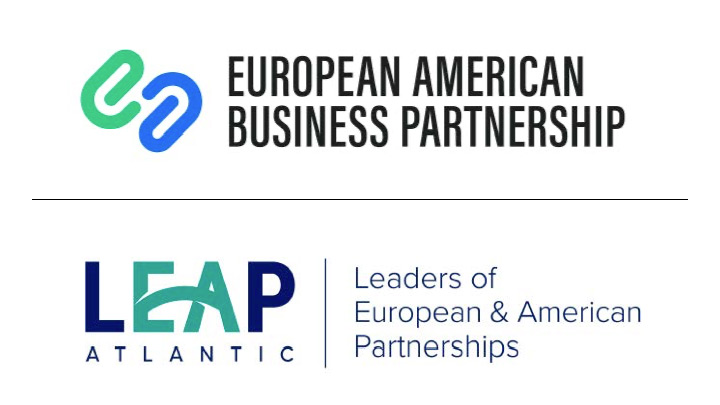 The word Atlantic was added to LEAP to be more descriptive, and the logo design included a curved link between the E and A to represent a bridge over the ocean.
There was no clear winner. In fact, there were strong advocates for each brand name. A decision needed to be made, as within four weeks the task force was scheduled to present to the Ambassador of the European Union Delegation to the United States.
The task force asked us to present the strategy work and the two options in a video meeting of leaders from each of the 20 countries. They insisted both options were presented with equal enthusiasm and support. Again, there was no clear winner. It was finally decided with a vote with the 20 country leaders. LEAP Atlantic was chosen, and the new brand was launched in March 2021.
"We couldn't be happier to move forward as LEAP Atlantic," expressed Gemma Cortijo. She added, "It's never easy to work with so many different stakeholders. Matthew and Aumcore understood our overall mission and our audience. After that, they were able to create and deliver the right message and image for us."
Lessons from experience
Even if your agency has only one client, or you are the client, there are lessons to be learned from this example:
Develop a strategic creative brief. This provides clear direction to the creative team. It also leads clients to evaluate options on which best delivers the strategy.
Analyze market dynamics and competitive landscape. This informs better strategic branding decisions. It also gives senior management and other decision-makers confidence the process was thorough and complete.
Involve as many stakeholders as possible in the process. While this may take time, it speeds up approvals from people who feel recognized and heard.
Enforce a deadline. Deadlines demand that decisions are made within a reasonable time. Otherwise, there could be endless rounds of creative exploration, meetings to discuss, and testing research.
Cover image source: August de Richelieu