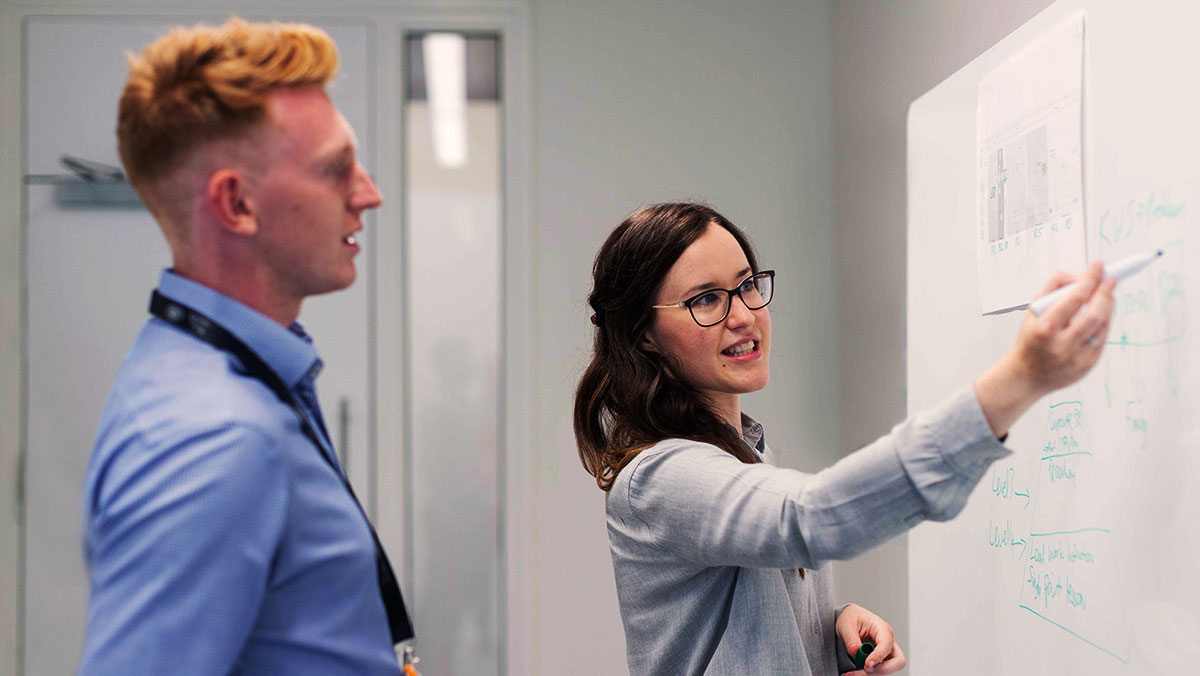 Given the dynamic nature of the global marketplace, enterprises are increasingly incorporating advanced market research techniques. A sound market research apparatus not only yields intangible benefits (including a more accurate understanding of how the firm is viewed, and better targeting) but also translates into more tangible outcomes.
Firms undertaking a systematic, structured research approach on their target groups are more profitable and tend to grow faster. For instance, firms undertaking frequent research, such as on a quarterly basis, are known to report nearly 30% more annual profit, as opposed to over 20% by firms undertaking occasional research.
At the same time, there are firms that opt for consulting services over market research. Experts believe there is a deep, intertwined relationship between market research and consulting. Several firms today are amalgamating both aspects of the business to conduct more effective studies and generate better quality insights. We shall attempt to highlight some fundamental differences between market research and consulting, as well as analyze which approach is likely to accrue more benefits to any enterprise.
How are the two similar yet different?
The contemporary research landscape provides a fertile ground for pure market research firms, consultancies, and hybrid enterprises combining both approaches. Looking from a market perspective, all three categories possess unique value propositions and advance their shareholders' interests. This enables them to generate profits and sustain competitive threats over time.
Depending on client requirements, enterprises need to choose when to opt for market research or when to go in for consulting services. For convenience sake, the following are some basic differences between market research and consulting:
Market research mostly follows a deductive reasoning approach – mapping general trends first and then transitioning to specific facts. Hence, it adopts a top-down logic. Conversely, consulting follows an inductive path – moving from specific insights to generalizations (a bottom-up approach);
Based on client interaction, market research looks to leverage clients for advancing research objectives, while consulting aims to integrate clients in iterative thinking, helping optimize research and output globally;
Market research generates work streams based on research objectives, which are then executed by tasks. However, consulting focuses on problem de-structuring, generating hypotheses, and generating work streams;
Consulting ensures that outputs contain actionable strategies based on the research or insight, whereas market research ensures that projects meet the broader objectives to generate in-depth and actionable insights;
While a single lead manages the tasks and then engages the team in a market research firm, consulting ensures that every team member contributes to all stages of learnings, deliverables, frameworks, and summaries;
Consultants bid on ambiguous areas, relying on swift decision-making to ramp up quickly. Market researchers bid and execute on areas where they possess high competency, traction, delivery, and client satisfaction rates.
Based on these differences, one may conclude that both approaches are fundamentally different at face value. However, it should not be assumed that one is better than the other. Neither would it be prudent to assume that it is ubiquitous and applicable across multiple scenarios. Each approach serves a unique purpose and responds to different business challenges.
Given the extent to which market research helps extend product outreach, it is undoubtedly a time-consuming and cost-intensive process. Hence, firms are investing in market research consulting services to make the task more streamlined and to acquire an edge over competitors.
How are market research firms transitioning towards consulting?
Although market research is still valued by enterprises, they are simultaneously focusing on generating value on insights beyond traditional approaches. Market research firms are, therefore, swiftly acting to keep pace with technological advancements, rebranding themselves as "market-forecasting tycoons".
Market research and consultancy providers have thus become highly prominent, combining prominent market, competitive, and buyer intelligence with robust consulting methodologies. This is the ideal route that generates unique and actionable insights, as well as customized business strategies across a myriad range of markets, segments, and products.
In the modern research landscape, there are multiple instances of consulting and technology firms acquiring market research companies. The latter, therefore, are responding by introducing their own enhancements. As highlighted above, market research firms are introducing an amalgamation of consulting and research services to offer more accurate and precise insights.
Given this amalgamation, these new ventures are giving small- and medium-sized consulting corporations a run for their money. By availing both these services, clients no longer seek out specialized consultancy service providers, causing their market share to diminish considerably in recent years.
Which approach is better?
Both methodologies are endowed with their share of scopes and limitations, rendering them useful across different requirements and the nature of the industry they serve.
Market research enables solidification of business prospects, permitting the creation of the aptest strategically on-target brand stories. Availing consulting services only serves to streamline this entire process, leading to better outcomes in terms of insights, decisions, and customer satisfaction. To generate more in-depth research and recommendations, a specialized research consultant may be the go-to solution that offers the best of both worlds!
Cover image source: ThisIsEngineering