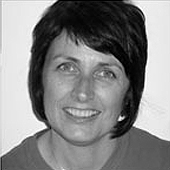 Alison Cressey
Alison Cressey is a commercially focused senior leader and consultant with extensive international experience in integrated global marketing and brand strategy. She has worked extensively at senior level with European agencies and in-house with leading international brands. She was Group Marketing Director at Warner Bros on films such as Harry Potter and The Matrix and TV product including Friends and The West Wing. Alison was General Manager Europe for Lucas Arts and General Manager Europe for Activision games marketing business, and is a Council Member of the Gerson Lehrman Group. She is passionate about digital and online marketing, having developed this area for some of the world's largest brands.
branding-magazine
Sign in with one of your social media accounts:
or with your email / username
Register with one of your social media accounts:
or with your email
Use the Bm | Bn switcher in the top-left corner to seamlessly switch between our Brandingmag and Branding.News websites.
Got it
We noticed you're using an ad blocker. Totally understandable, but our ads are minimal, always relevant, and a great help for supporting our ongoing efforts to narrate a quality discussion around branding.
Please consider disabling your ad blocker or sign up/sign in before diving into our exclusive insights: