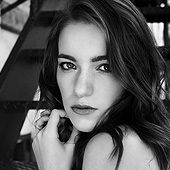 Flavia Anghel
Every brand needs an editor-in-chief. As the founder of Brandura International, Flavia's work promotes an element of both quality and surprise -- the wonderful work that can be seen across the globe from both new and seasoned professionals -- in various ways. Through her role as Editor-in-Chief of both Brandingmag and Branding.news, she represents the undiscovered and unforeseen talent and thought leadership hidden within the branding industry. She also consults brands and agencies around the world on their content platforms and digital strategies -- spanning the areas of brand strategy, content marketing and management, social media marketing, public relations, copywriting, and editing.
branding-magazine
Sign in with one of your social media accounts:
or with your email / username
Use the Bm | Bn switcher in the top-left corner to seamlessly switch between our Brandingmag and Branding.News websites.
Got it
branding-magazine
MailChimp error message holder
Got it
We noticed you're using an ad blocker. Totally understandable, but our ads are minimal, always relevant, and a great help for supporting our ongoing efforts to narrate a quality discussion around branding.
Please consider disabling your ad blocker or sign up/sign in before diving into our exclusive insights: