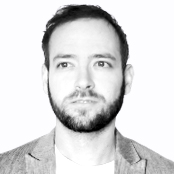 John James
Originally starting work in the world of global advertising agencies, John's since worked throughout the industry supply vertical. An extremely diverse career has led to work both client-side and agency-side. From agency account management to creative production and distribution, through to founding a digital agency and then a growth manager role at a startup in San Francisco. Services and product. B2B, B2G and B2C in a diversity of industry sectors. These days, he sits on a number of advisory boards and consults, specializing in growth and commercialization strategy—particularly bridging the strategy execution gap for privately-owned service businesses. Staunchly independent, commercially-focused. Unapologetically controversial in the pursuit of truth.
brandingmag
We're doing a bit of soul-searching to better know our readers and improve your experience. Please take this 2-min survey and you might just WIN the first edition of our new eBook series: State of the Brand!
Use the Bm | Bn switcher in the top-left corner to seamlessly switch between our Brandingmag and Branding.News websites.
Got it
brandingmag
MailChimp error message holder
Got it
We noticed you're using an ad blocker. Totally understandable, but our ads are minimal, always relevant, and a great help for supporting our ongoing efforts to narrate a quality discussion around branding.
Please consider disabling your ad blocker or sign up/sign in before diving into our exclusive insights: