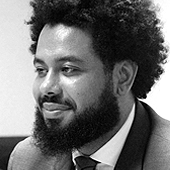 Jonathan A.J. Wilson
Born and raised in Manchester, Scottish Jon has over 15 years of collective academic and practitioner experience across the full marketing communications mix. Previously, he held senior management positions in advertising - specialising in print and online media. Jon has a Chemistry degree and a MBA, both from the University of Dundee. His doctorate is from Brunel University on the topic of 'The Brand, Culture and Stakeholder-based Brand Management phenomenon", where he conducted a Delphi Study investigating the views of an international panel of academic and practitioner brand experts. Jon has travelled extensively and has won several awards for his research. Collectively, he has published over 80 academic papers, articles, book chapters and case studies. He is also the Editor for the Journal of Islamic Marketing, an international journal examining the new wave of marketing to Muslim minority and majority markets.
Use the Bm | Bn switcher in the top-left corner to seamlessly switch between our Brandingmag and Branding.News websites.
Got it
branding-magazine
MailChimp error message holder
Got it
We noticed you're using an ad blocker. Totally understandable, but our ads are minimal, always relevant, and a great help for supporting our ongoing efforts to narrate a quality discussion around branding.
Please consider disabling your ad blocker or sign up/sign in before diving into our exclusive insights: