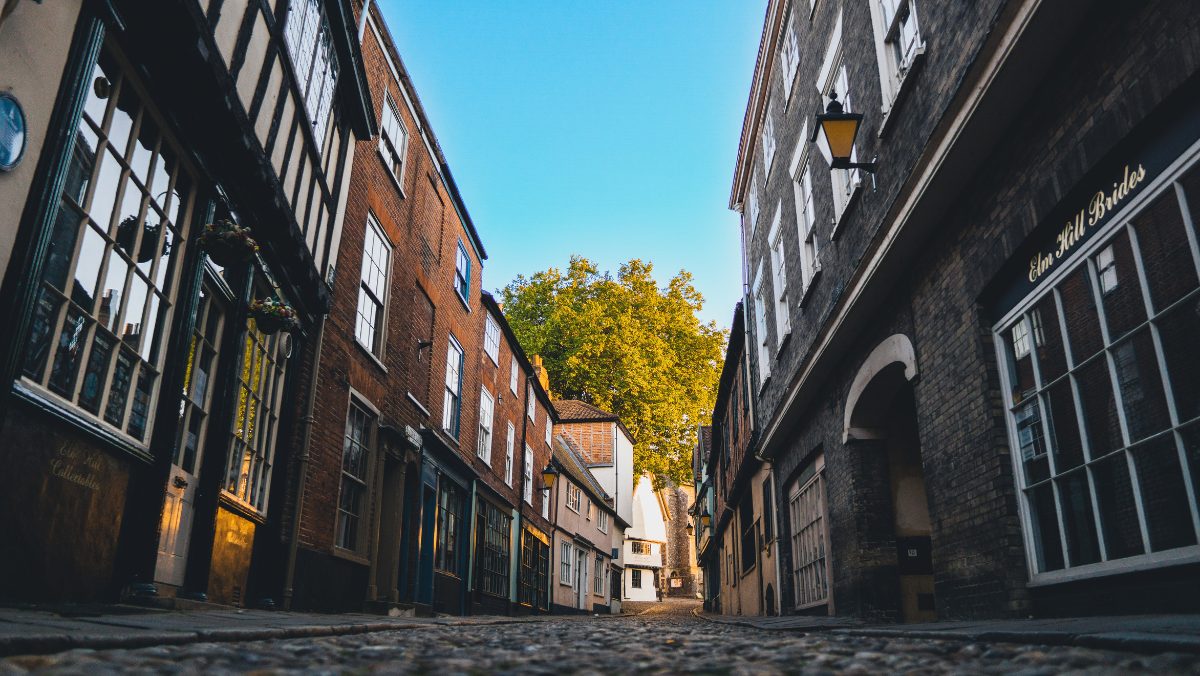 The internet doesn't have to signal the end for every high street retailer, but it should indicate a time to change, adapt, and innovate. This has been brought into even sharper focus amid the pandemic; while a new era of speed and convenience was creating an increasingly competitive retail landscape long before then, now, as we emerge from almost three years of disruption and transformation, the savvy retailers that have been investing in digital and a more modern brand positioning are looking even stronger.
Meanwhile, those that have failed to evolve with changing consumer behaviours and expectations have suffered the consequences. The likes of Debenhams, House of Fraser and Dorothy Perkins provide clear proof that it is no longer enough to rely on heritage alone.
Alarm bells will no doubt be ringing for shareholders of WHSmith, then, which recently reported lower high street sales than before the pandemic. Bosses have been quick to blame this on a cybersecurity issue which caused disruption to its digital greeting cards brand, Funky Pigeon, and maintains its high street business is performing in line with expectations. 
I, however, see a retailer in trouble.
Like those above, WHSmith was once a darling of the high street and had a presence in every town and city. Today, though, it has been largely relegated to airports and train stations, taking on the role of a convenience retailer more than anything: average grab-and-go sandwiches, last-minute holiday reads and overpriced travel adapters.
The trouble with WHSmith is that it does lots of things in an average way. Compare it to a retailer like Waterstones – who is confident in its positioning, does it well and has a revamped digital offering to go with it – and WHSmith's position in the retail market feels weak and confused. Combine this with the fact that it continues to sell magazines and newspapers which have largely shifted online, and that Moonpig dominates the digital greeting card market, and people would rather spend money on more modern and personalised stationery from the likes of Paperchase and even the more upmarket Papier, and you can start to see why WHSmith is in this position.
What's frustrating is that WHSmith already had everything it needed to compete with its more agile and innovative digital rivals – a solid customer base and tons of revenue – yet it somehow missed the opportunity to innovate while others have embraced it.
Marks & Spencer was in a very different position a few years ago when it announced it would close over 100 high street stores as part of a radical plan to tackle years of sales and profit declines and move customers online.
M&S now has 40 clothing brands on its fashion brands platform, sells food online through its partnership with Ocado Retail, and has expanded its international ecommerce business to 100 markets. Its willingness to adapt has meant profits and sales are now higher than pre-Covid levels.
Similarly, Next's digital focus has seen online sales grow consistently over the past five years, with the expansion of its third-party brand business – which includes Calvin Klein, Lipsy, Adidas and Boohoo – making it an increasingly attractive destination for a younger audience. So much so that it is now growing faster than its own brand.
This feels like an obvious route for WHSmith to go down, but there are other things it can do to refresh its brand and gain the attention of a younger audience in the shorter-term.
While WHSmith has a website and social media presence, its online brand is in desperate need of some TLC – both visually and in terms of establishing a modern tone of voice. Its TikTok account shows it at least knows where a younger audience is and is trying to engage with them. The next logical step would be to start partnering with influencers and ambassadors in order to build and deepen those relationships with Gen Z, who are significantly more likely to follow influencers and trust their recommendations.
The path forward 
Having said that, looking forward and adapting for the modern world certainly doesn't mean leaving your brand heritage behind. WHSmith is 230 years old and that's something that should be celebrated and used to its advantage.
Fortnum & Mason has done a great job of using its brand heritage to move people to an online-centric journey. Its new website, which launched amid the first year of the pandemic, mirrors the in-store aesthetic and experience perfectly – even including an online version of its signature 'create your own hamper' service. Proving it is a 315-year-old retailer fit for the modern world, online sales haven't slowed since reopening its doors, with ecommerce now accounting for half of all revenue compared with a fifth before the pandemic.
If WHSmith can learn anything from these retailers past and present, it's that it needs to make some big changes to revitalise its offering in line with behaviours that have been irreversibly shaped by the pandemic. Proving that your heritage brand is fit for the modern world is a monumental task but not an impossible one. If WHSmith starts investing in adapting, updating, and innovating now, it might be able to avoid joining the list of ghosts of high street's past.
Cover image source: Adam Rhodes