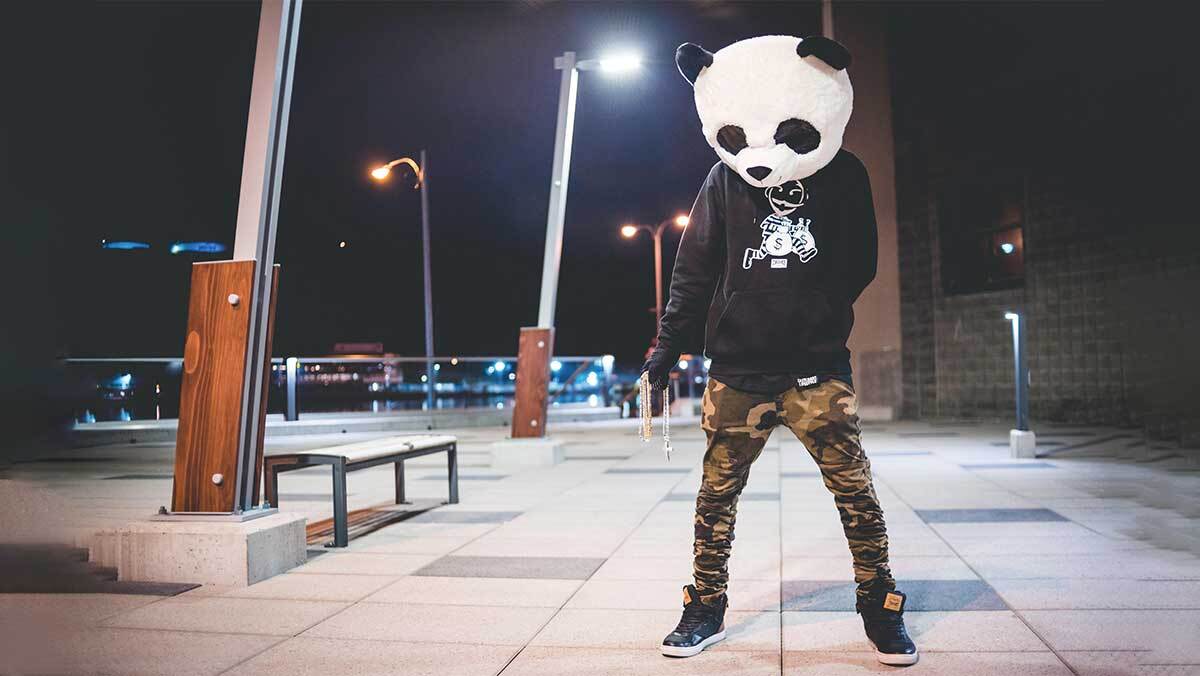 At the start of a branding project, companies often provide a similar brief. They want to stand out from others within their industry, to carve out a unique identity for themselves in, what can be, a crowded space. And there are always several different ways to achieve that goal. But one element that can be overlooked, especially within B2B, is the use of a brand character.
Research shows that brand mascots can be more engaging than a logo, so why are they so underused in B2B? 
The desire to promote a professional image can sometimes get in the way of utilising more creative approaches to branding — but that needn't be the case. In fact, taking advantage of a method which is underused in a particular landscape could be the key to cutting through and creating an identity all your own. 
A unique differentiator
Whether selling to other businesses or consumers, companies need to create buy-in. For some organizations —  depending on the product —  that's relatively easy. But for others — particularly those operating within crowded markets such as connectivity, telecoms, or software where it can be more difficult to achieve cut through — they need an edge, a differentiator that not only puts them in view of their customers, but one that keeps them front of mind. This is where characters can really come into their own.
Go Compare and Compare the Market are examples of two prominent businesses which have used mascots to improve brand recognition, recall, and prominence. They also showcase two different approaches to characters — while one is a family of fictional meerkats, the other is a real person. While relatively unrelated to the products in question, both have become synonymous with the brands.
By playing on human traits — and giving each character the opportunity to further share unique characteristics through audio — these brands have become multi-dimensional. What started out, simply, as a pair of financial comparison sites has become relatable and engaging. The companies are now perceived to have personality — a description that perhaps wouldn't be typical of organizations dealing in financial comparison.
But, while a common technique for B2C brands, the B2B market has proved more reluctant to embrace the concept — despite it having proven fruitful for brands that have taken the leap, as the following examples show. 
The use of characters in B2B
A discreet example in the B2B space is showcased by Cloud Gateway — a company providing organizations with the ability to build the digital foundations needed for success. In this instance, characters are used in a professional capacity with different personalities to showcase and differentiate between various service offerings. Here, the mascots tread a fine line between professionalism and personality – offering an increased element of relatability without moving too far away from what feels acceptable for the industry.  
Likewise, customer relationship management (CRM), software-as-a-service (SaaS), brand Salesforce has a variety of mascots which help to add personality to its proposition. With SaaSy as the very first character, and Astro hot on its heels as a popular and welcoming introductory 'face' for customers, they are each complemented by a team of 'friends'. These additional characters take on varied roles — while some help to exemplify the characteristics of different departments within the business, others are representative of values related to the customer experience. 
Collectively, these characters aid the business in communicating its mission, values and offering — but in a more personable format. And thanks to its mascots, the Salesforce social media channels take on an identity that is, perhaps, unexpected within its space — creating not only a point of difference, but also a channel of increased interest for clients. 
Hootsuite, a social media marketing and management dashboard, and Mailchimp, a marketing automation and email marketing service, are further examples of B2B brands which incorporate mascots within their communications. Showcasing how mascots can be utilized successfully, but perhaps to a lesser extent than in the case of Salesforce, the characters remain recognisable features of their offerings — which visually sets the companies apart from their competitors. 
The use of characters can also enable brands to create alignment with a particular cause, generating an opportunity to leverage the mascot in a bid to generate awareness at pertinent times. For example, in March 2022, Hootsuite removed its owl logo for a day to draw attention to the loss of biodiversity as part of a broader campaign by the World Wide Fund for Nature (WWF). 
Context is key
Characters, when used correctly, can become a valuable vehicle to communicate brand values. But, if not carefully considered, they can also become a source of controversy — particularly for companies which have a more highly regulated product, such as alcohol, cigarettes and sugar, or an association with a more guarded target market, such as children. 
Take the UK as an example. Recent years have seen several brands put under the microscope as controversy around sugar content increased and the Government introduced a tax on sugary products. As a result, a handful of supermarkets made the choice to remove characters from their own-brand cereal offerings in a bid to distance themselves from promoting unhealthy products to children. This highlights the importance of considering context and assessing risk when it comes to choices around brand. 
Questions to ask include:
      Is a human or cartoon character more appropriate?

      Could there be an audio element?

      How prominent should the mascot be and how/where will it be utilised?

      Are there any unintended negative associations that could be made between the brand and character? 
As the saying goes, 'people buy from people' or, it seems, fictional characters with humanistic qualities. Maximising opportunities for customers to create a connection with a brand and get to know its personality and values presents an amazing opportunity — but considering risks and acting on them appropriately, is an exercise that should never be overlooked.
Cover image source  Erik Mclean