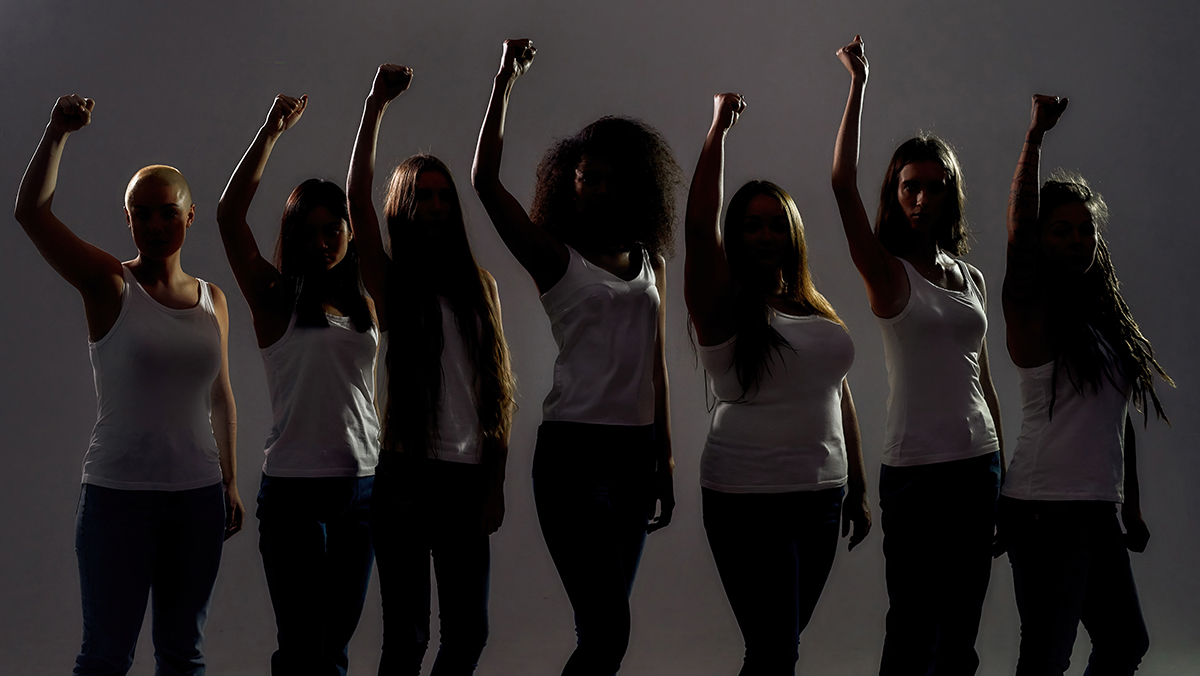 Brands routinely laud inspirational women, famous women, and women just like us. After all, women make the majority of household consumption decisions. Why not make them the hero of the brand story? Lifting up female voices is brand-building and generally supported by stakeholders. 
Some brands have expanded the celebration of women to include transgender women and nonbinary people. This strategy comes with its fair share of support and backlash, prompting the question: how far will brands go to defend their values around inclusion?
Specifically, two brands have faced scrutiny for adopting inclusive principles in their marketing.
Hershey Canada honored International Women's Day with a limited release of Hershey chocolate bars featuring the likeness and stories of five inspirational Canadian women who impact gender equality. The HER for SHE 2023 campaign honored Women's History Month by showcasing the lasting impact women have made toward gender equality. One of the campaign's featured activists is Fae Johnstone, a transgender woman, who is notable in making strides toward equality for transgender people. Johnstone's inclusion in the campaign sparked commentary from people who fiercely defended Hershey along with backlash from those who called for a boycott of the brand.
Hershey Canada doubled down and issued a statement on Instagram in the days following, defending its campaign and Johnstone, "We value togetherness, and recognize the strength created by diversity. Over the past three years, our Women's History Month programming has been an inclusive celebration of women and their impact. We appreciate the countless people and meaningful partnerships behind these efforts." It is notable that in a time when other brands back down when backlash occurs, Hershey leaned into its values.
Sephora upheld its values after promoting the launch of a Glossier partnership in a video featuring Cyrus Veyssi applying makeup. Veyssi, who identifies as non-binary and queer, believes that gender can and should be inclusive. Veyssi creates content on social media to empower LGBTQIA+ and Middle Eastern people to find their own beauty. 
Instagram and Facebook followers commented on the video by the hundreds, admonishing Vyessi and Sephora for promoting a more expansive view of beauty. Sephora was steadfast in its support of inclusion, replying to each negative comment, solidifying their commitment to a diverse and inclusive beauty community. Once again, the brand not only showcased inclusion, but defended it when it was under scrutiny and the stakes were high.
As brand marketers, we build bonds between consumer and product. So, why would a brand take a risk like Hershey and Sephora did, knowing that they would alienate some consumers and potentially break bonds?
The research bears out that holding values and being accountable to them is in and of itself brand-building. A Deloitte study found that 57% of customers are more loyal to brands who commit to addressing social inequalities. Incubeta noted a 181% lift in Google searches for the keyword phrase "diverse brands" from January 2020 to January 2021 in its piece on inclusive marketing. This tells us that consumers are on the side of values, and it has a measurable impact on business outcomes.
A purpose-driven brand must live its values, even when it's hard.
How do brand marketers navigate a situation in which values matter, but some values elicit backlash?
Visibility matters
Lifting up voices that represent a brand's values is essential in amplifying its purpose. Hershey and Sephora did not just make a blanket statement about gender inclusivity, they amplified the voices of gender inclusion through the people with which they chose to partner. Visibility brings purpose and the people who embody that purpose to the forefront.
Partnerships matter
Brands are part of a larger ecosystem that impacts social change. Partnerships with nonprofit or advocacy organizations can bring change to social issues. Hershey Canada's Her for She 2023 campaign included a $40,000 gift to Girl Up, an organization that develops leadership skills for women who may be unheard or unrepresented. Girl Up seeks to create the next generation of leaders to amplify gender equality. This organization's values are in line with Hershey's initiative around gender equality and show stakeholders that the brand is committed to affecting change.
Action matters
Without action, values are simply words on paper. While purpose can be a differentiator, it must actually make a difference in the world. Consumers support purpose-driven brands because they want to be a catalyst for doing good. In 2020, Sephora took the 15 Percent Pledge, committing to 15% of their product lines to Black-owned brands. In being the first major retailer to take the pledge, Sephora told its stakeholders that they were ready to put diversity and inclusion front and center.
Impact metrics matter
Data shows how your brand's commitment to its values is making an impact. Tell stories of how the brand has put its values into action and the result of those efforts. Consumers can see through initiatives without impact, so quantify how brand values are impacting issues that matter to them. According to their 2021 ESG report, Hershey's commitment to gender equality rises to its executive ranks. The brand employs a woman CEO who reports to a board comprised of 42% women while achieving pay parity for all genders of their workforce. These metrics demonstrate a quantifiable impact of Hershey's commitment to women as stakeholders.
There will be a day that puts your brand's values in the spotlight. Remember that living values through visibility, partnership, action, and impact might spur conversation. It might even spur negative conversation. Conversation is the first step to creating social change that will make the world better. Bettering the world, alongside consumers, is a brand-building effort that results in greater loyalty and a kinder place to live and work. 
Cover image source: Svitlana