Stock photos are a popular choice for startups looking to establish their brand. With a vast selection of easily accessible photos, companies can save time and money by finding an image that tells the story they want to communicate. However, rather than simply visualizing a message, using stock photos to convey real-life aspects of a startup, such as team or office, can become problematic and generate a lack of transparency and a sense of skepticism. You know it's not your team in the photo, and your potential customers, investors, and partners know it, too. 
The photo below, which appears when searching for "team" on Unsplash has more than 118,436,718 views and 987,222 downloads making it one of the most popular photos on the entire website. Not surprisingly, when searching the same photo on Google, you will find tons of companies, from startups to publicly traded corporations (such as the international apparel company, Canada Goose), using it under their Career or About Us pages.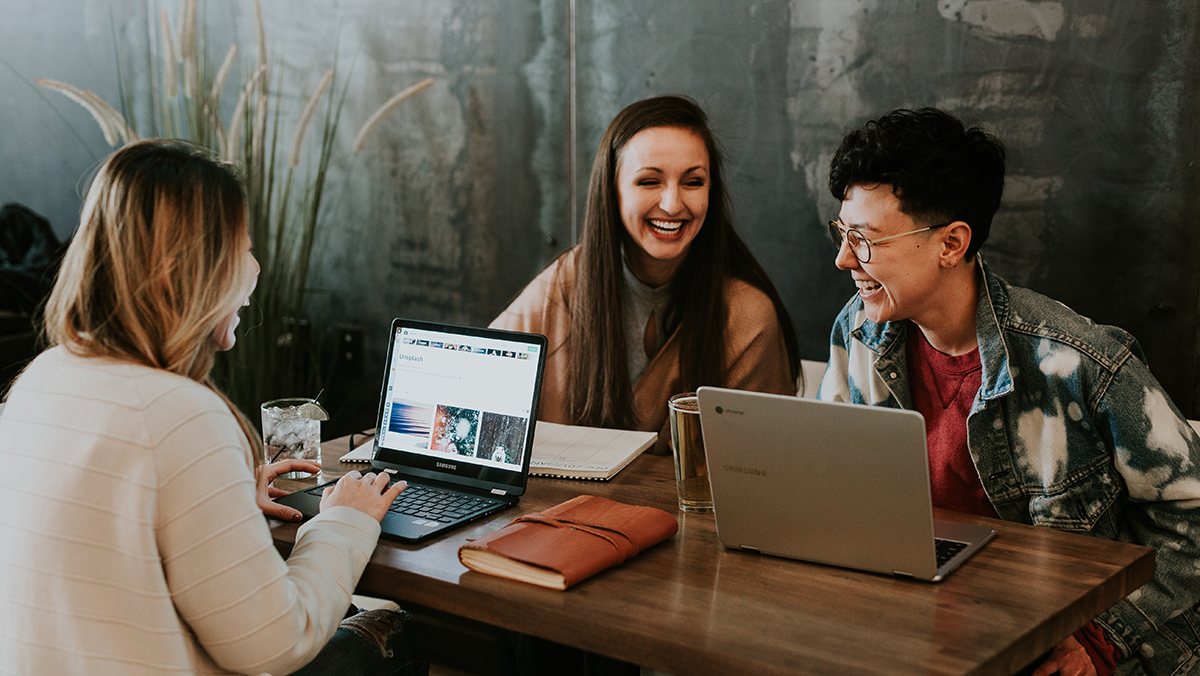 In spite of how odd it may sound, in a startups' first days, its main challenge when approaching its customers, investors, or partners is mainly convincing them that they are legit, that real people run the company, that the product is being developed by a team with the right experience, and even more importantly, that it would be a great experience to work with such a nice group of talented people. So it is understandable that there is such widespread use of stock photos to relay just that.
Stock photos provide an easily understood, comprehensive, and familiar visual story to go along with your company's. It saves us time and money on having to organize shoots or find and commission the photographers, editors, actors, etc. needed to get a clear message or, better yet, feeling across. That message is one of trust, professionalism, excitement, success, and relatability. And honestly, stock photos are effective at saying that. 
By their nature, stock photos are made to serve a variety of occasions, and therefore, they are unassociated by design, letting anyone use them in the way that suits their specific needs. Take for example another popular stock photo, like the one below, here are just some of the tags the platform associates this photo with are: investment, bookkeeping, silicon valley, customer success, real estate, online business, friend, and the list goes on. And sure, you see it too, right? They look successful and kind. They're almost inviting you to laugh along with them. It's effective, but what is it really communicating?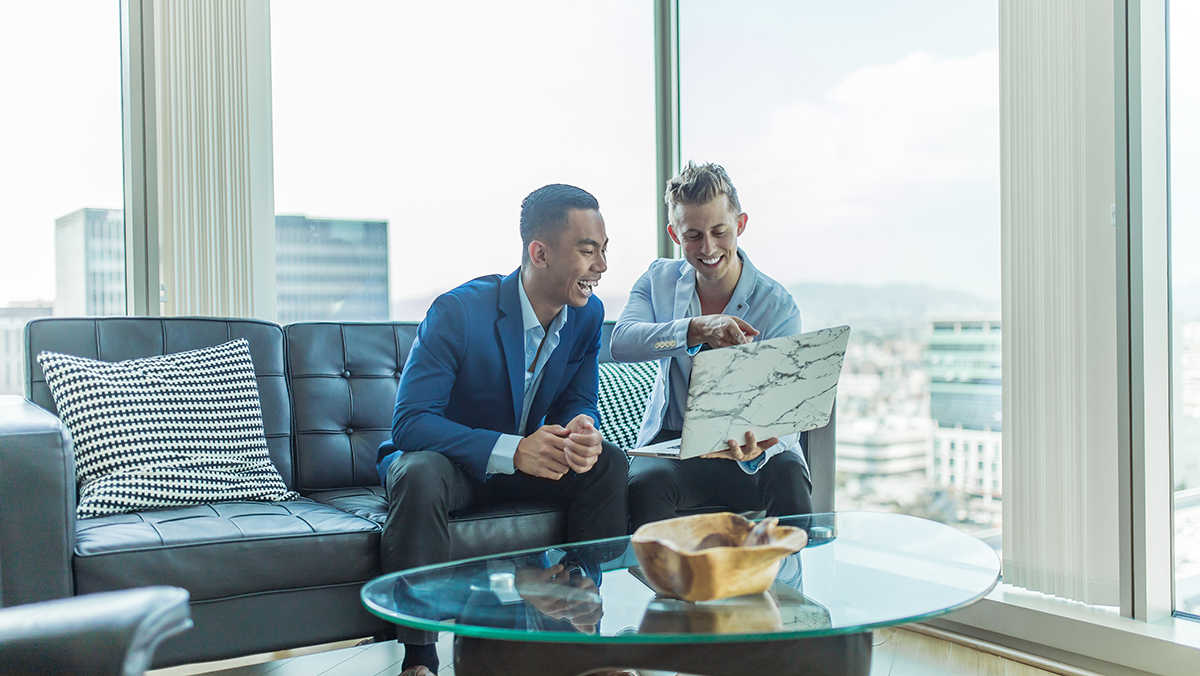 When a sea of companies all say the same, the message ultimately loses its sincerity. Further, stock photos do become problematic when used for introducing a team, an office, or anything related to real-life aspects of a company, rather than for simply visualizing a message. Why? It may look weird and generate a sense of skepticism since it is not their team, their office, and piques the question, why aren't they using their faces or their offices? 
It all comes back to the most important asset of any organization, especially in its nascent stages, and that's establishing trust.
A good example of the importance of building a sense of trust can be seen on The Browser Company's website, a relatively new startup that invested significant effort in featuring its core values prominently on its website. Whether it is with a potential client, investor, or partner, building trust is an ongoing effort where every single piece of information helps – or adversely, harms. 
Take this scenario, for example: A new startup managed to generate interest and now after reading a bit about their offering you want to click on the About Us page to get to know the company on a deeper level. There it is, the stock photo. While some people might be thinking, "What's the problem?" I'll tell you. The people in this photo are not their team and that is not their actual office, so what is it you are actually learning about the company? 
In a competitive market, don't be afraid to be transparent and honest. Even if it feels less safe, in the long run, it will build one of startup's more important assets – trust. 
Don't sacrifice authenticity for aesthetics.
Cover image source: : Priscilla Du Preez