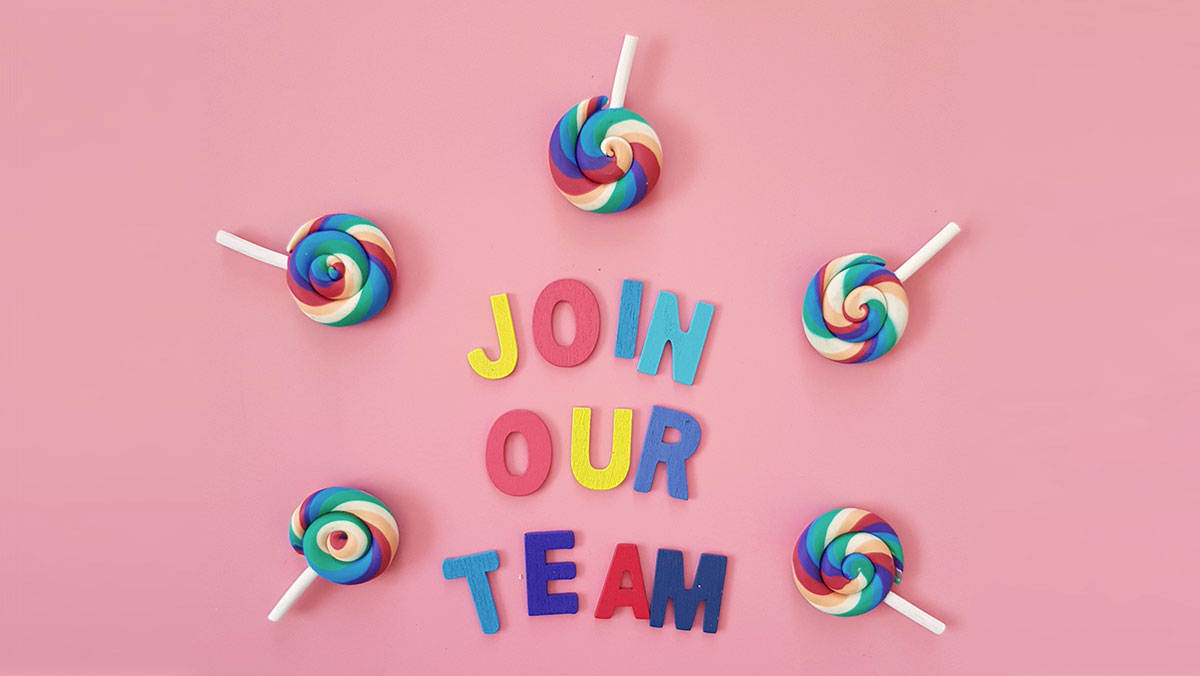 The soaring rates of employees leaving their jobs – the so-called "Great Resignation" – is still in full swing. The latest figures from the Bureau of Labor Statistics show 2.8% of the US workforce resigned in January 2022, only slightly down from November 2021's record high of 3%.
The pandemic has empowered people to re-evaluate their relationship with work. They increasingly want to feel they work somewhere that isn't just about the bottom line. Instead, they're looking to invest and nurture their talents in a company that has its eye on the future.
This is why it's so important that organizations have a strong and clear purpose if they are to attract and keep the very best. Purpose colors the way the company treats employees, and a company that treats employees well, keeps them.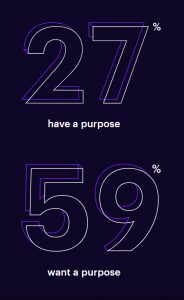 Based on our latest CEO Purpose Report, it is clear that company leaders are more certain than ever about the power of purpose: One in four CEOs (27%) say they already have a company purpose, and 59% say that while they don't have a company purpose yet, they want to make one.
The Great Resignation demonstrates that it's time to harness that power.
Putting purpose front and center
Nearly half of the CEOs we surveyed (44%) in the report say that having and retaining talent is one of the top challenges that might prevent them from meeting their business goals over the next five years. One respondent noted that "company purpose is critical to attracting the right talent to keep the business going."
If you can articulate your purpose, employees with the same values will see an opportunity to invest in their future, on a personal level but also on a global level.
Laura Watt, EVP of human resources for North America at Diageo, recently echoed this sentiment when I interviewed her as a part of the British American Business Power of Purpose series. Watt said that "purpose is front and center" for the business – and it's what talent expects. Diageo defines its purpose around what it calls "positive drinking", as well as a commitment to diversity, inclusion, and sustainability. According to Watt, when her team speaks to candidates about why they want to join Diageo or why they stay, the conversations are not only about being able to drive great results but about the positive impact the business has on the global community.
Something for staff to believe and invest in
In 2021, nine out of ten (87%) CEOs we surveyed who have a purpose statement say that purpose is integral, driving initiatives across the business. I firmly believe this must link back to the employee experience – a company that uses purpose as its North Star will assemble a team that believes in and advocates for its mission, which is crucial if it wants to see long-term success.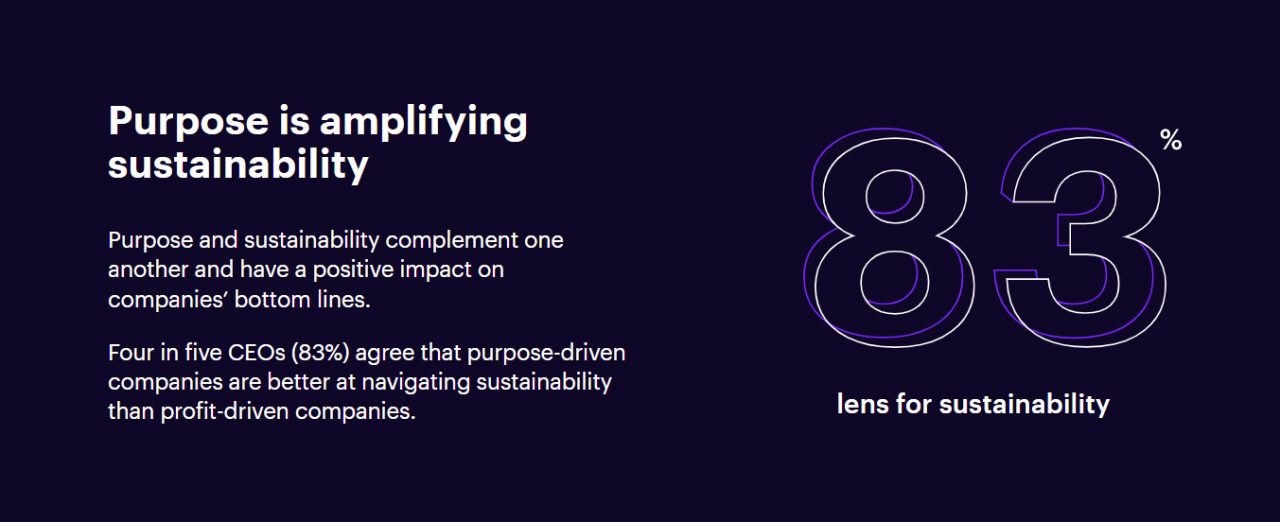 Lynne Borthwick, chief people officer at Clario, also spoke on the BAB panel and explained that, around a year ago, the company realized its employees did not feel they were properly connected to the organization's strategy or mission. So, Clario set out to redefine its purpose, using it to drive employee experience initiatives. "It's been really energizing for the whole company, it's definitely starting to unite us and inspire us", she said. "Purpose is critical to the organization: building a better culture, better engagement. It's a journey but we're off and running toward that goal."
Purpose that reflects the organization as a whole
While I've seen first-hand the impact when a CEO is truly dedicated to their company's purpose, purpose is more than a C-Suite concern.
In fact, it's better if CEOs do not define the purpose entirely alone. They should take steps with both their leadership team and their entire workforce to ensure that their company has a solid, actionable, and liveable purpose statement.
Institutions that want to hire and retain the best employees have to ensure those employees feel like they are the creators and stewards of the organization's purpose.
In action, this means that senior leadership needs to be on the ground, listening to their employees' experience of the organization, inside and out. Leaders should incorporate conversations about purpose into entrance and exit interviews, offer regular opportunities for employees to take part in conversations about the vision for the business, and build a day-in-day-out working culture that supports staff through purposeful action.
Employees are the best ambassadors for a company's credibility – especially when it comes to purpose, so offering them the chance to truly hold stakes in how that purpose plays out is not a job benefit, it's a job requirement.
Purpose is a long-term investment – that will pay off
Being purpose-driven should enable leaders to run the business better, produce better growth, earn solid profits, and be a good employer.
It's going to be a long road ahead. Anthony Klotz, an associate professor of management at Texas A&M University, recently told the BBC that the "reshuffle" could take years to settle "as people move around and companies try to provide solutions that bring out the best from their employees – and that takes a while."
With that in mind, it's essential for organizations that have not clearly defined their purpose to start now. It will be crucial for them to recruit and retain the right employees in the shifting sands of the modern workforce.  
Cover image source: Linda Eller-Shein