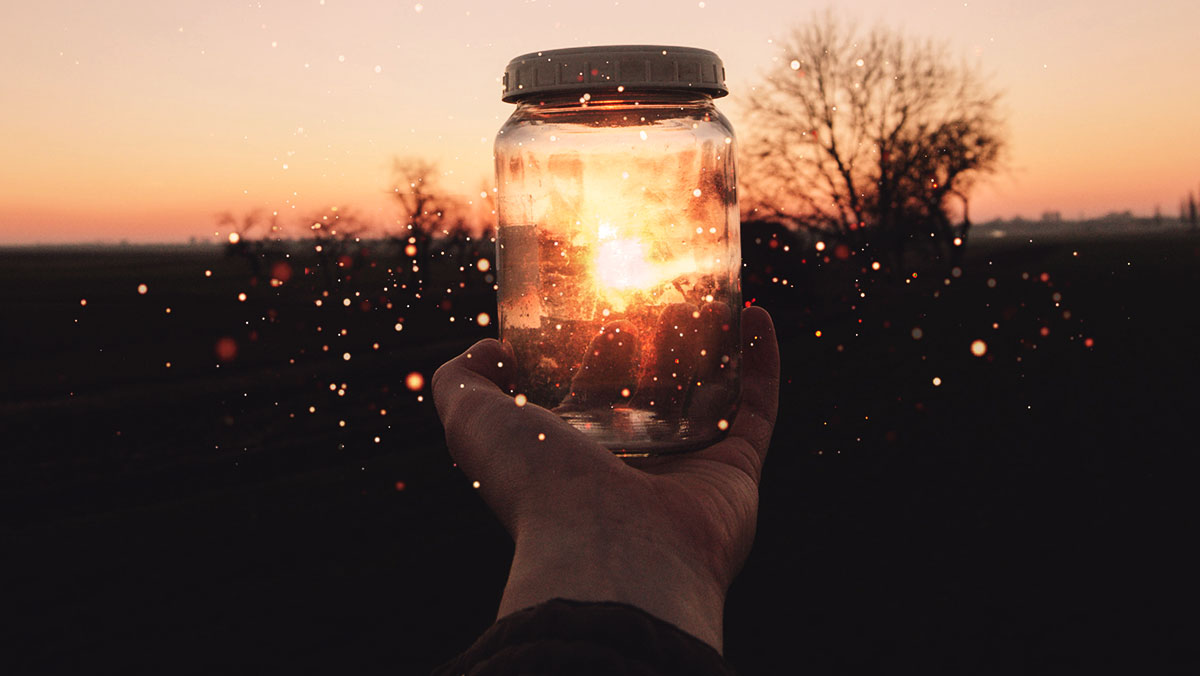 The question is interesting. It has been a hotly debated one at that. The question? Should colas, snacks, and mayonnaise – of all things in the world – have a brand purpose?
Dissent was visible when Terry Smith, a top-10 shareholder, lashed out at Unilever recently: "A company which feels it has to define the purpose of Hellmann's mayonnaise has in our view clearly lost the plot."
What is this purpose of Hellmann's? Fighting against food waste.
Whatever be your reaction to that, both the pro-purpose and the anti-purpose squad have been squabbling away. In fact, they have been at it even before the mayonnaise episode, spanning numerous brands at the center of discussion.
Yet the question is not about a brand having a purpose or not. It's about whether a brand should stick to the stand it has taken.
Briefly put, can brands "Believe in something. Even if it means sacrificing everything."? A la how Nike would have us to believe about itself.
Why it matters
The world is more 'charged' than ever today. Everyone has a view. Everyone expresses it fearlessly. While this is a good thing – even a single word, notwithstanding whether it is right or wrong, can snowball into a viral of vitriol. And brands have been facing this heat increasingly.
Clearly, it is important that brands strike a balance between taking a stand versus how external forces may hit their balance sheets in the backdrop of a polarized world and the 'cancel' culture.
In multi-cultural markets, especially, a look can be quite revealing. Perhaps, geographic significance and market size also impact the way brands behave.
The India case
Speaking of multi-cultural markets, India is one such where, in the recent past, home-grown brands have faced flak.
Tanishq, a TATA Group brand, got backlash for a communication piece showing the baby shower of an interfaith couple. This was followed by an Indian ethnic wear brand, Fabindia, for dubbing a fashion line of its in Urdu during Diwali. Both brands apologized.
Tata – a legacy Indian brand, recognized globally, and a recent acquirer of the Indian Flag Carrier, Air India – watched from the stands. It could have stood behind Tanishq as it issued an apology and withdrew its ad film for "the inadvertent stirring of emotions" in contradiction with its objective "to celebrate people coming together from different walks of life". Fabindia probably stepped back because it may have feared a spread of a narrative linked with its American founder and the brand's attempt at 'liberal washing' in the country. This could have had unforeseen business consequences.
Other brands in jewelry, tea, and even tire categories got reprimanded for hitting on 'Indian culture' and for being insensitive. Each one can be a story on its own, with learnings.
To stay to the point, however, the matter remains why can't brands stick to what they communicate or say? Why don't corporate brands, with their lofty purposes, readily help their children, stay true to their views?
Yes, some brands do deserve criticism for tone-deafness, cultural appropriation, or plain oversight. Remember Pepsi and Kendall Jenner? And then there are other brands that are simply wrong to 'green wash' or 'rainbow wash'. But most brands don't mean harm. Some, in fact, strongly define their belief systems and innate values.
Yet, due to the nature of consumer reactions, the social media structure, fake news, and incomplete information, among other factors, brands seem to have become increasingly 'apologetic'. They just can't seem to live their ethos and exercise their opinion.
We deeply apologize for a post that was published on some KFC social media channels outside the country. We honour and respect India, and remain steadfast in our commitment to serving all Indians with pride.

— KFC India (@KFC_India) February 7, 2022
Even international brands are afflicted by anger and outcry in out-of-home markets. Continuing with the Indian context, worldwide auto brands in India (like Hyundai, Kia, and Suzuki) have felt pressure recently due to social media posts on Kashmir – a contentious national issue – by Pakistani Twitter handles. Of course, they distanced themselves from the messaging. Not surprisingly, they apologized and professed their respect for the 'Indian market'.
Hyundai, in fact, issued a second apology that was required to be 'more forceful' as mandated by authorities. KFC and Pizza Hut too followed with apologies for postings about Kashmir, by their Pakistani associates.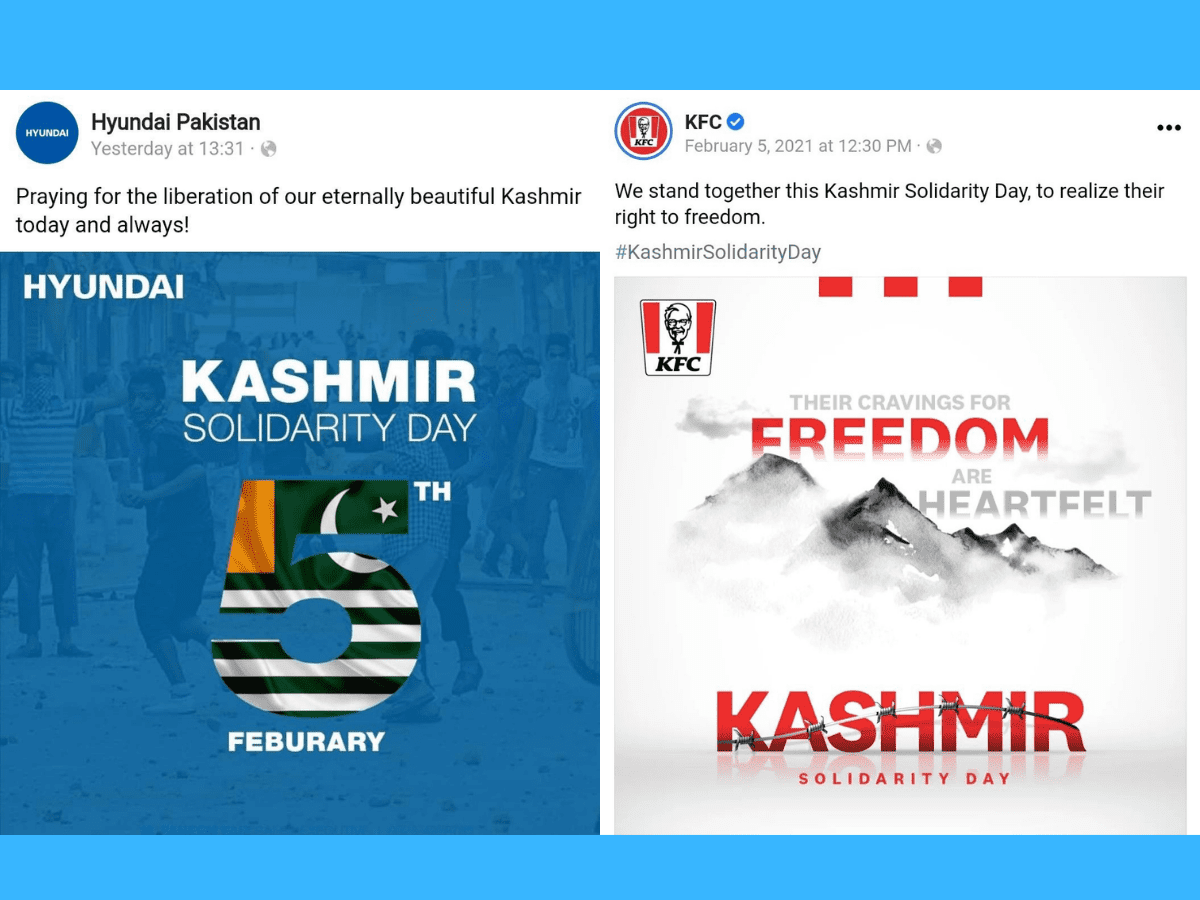 The calls of #boycott indeed can get scary for businesses. Does the brand cookie-crumble a bit? What should triumph: business interest or brand belief? These aren't easy discussions.
Intolerance, dissatisfaction, or plain hatred?
To add, none of the above are disappearing from the face of the Earth. The dichotomy will continue to dictate.
Many brands, both domestic and international, will continue to cow down fearing backlash and loss of sales in multicultural and multi-lingual markets. And it won't be every day that one will witness brands like Nike standing up for beliefs in the Colin Kaepernick issue.
Yet, if brand purpose or its beliefs need to step up beyond being a hollow concept or a set of mere words, some synergies are needed. One, between business interests and brand beliefs outlined above. Two, perhaps, too much creative liberty in advertising, a lazy ride on trends thinking it to be 'the big idea', and/or communication pieces that may be distinctly contradictory to the brand belief need a closer assessment.
Who will win?
Think of an Adidas that, in ways, is 'normalizing the nipple' with visual communication for its new sports bra range so "everyone can find the right fit for them". Some would call it daring and celebrate it as 'de-sexualization'. Others may term it 'objectification'. But Adidas sticks with it despite the social jeering because they believe 'women's breasts in all shapes and sizes deserve support and comfort.'
The mayo from which this article began demonstrates the same. Hellmann's strike is beyond salads and sandwiches. "Let's make taste, not waste" – it continues to say. And a top guard at Unilever has been quoted in response to Terry Smith's fury – "There is no question in our minds this is the right way to go and to continue this journey. Purpose is one of our levers for success."
It may be fair to say that sticking on to the stand a brand voices, is its secret sauce (or mayo, maybe) for success. And this is true with respect to whoever the stakeholders may be: investors, employees, consumers, governments, media, et al.
Cover image source: Milan Popovic