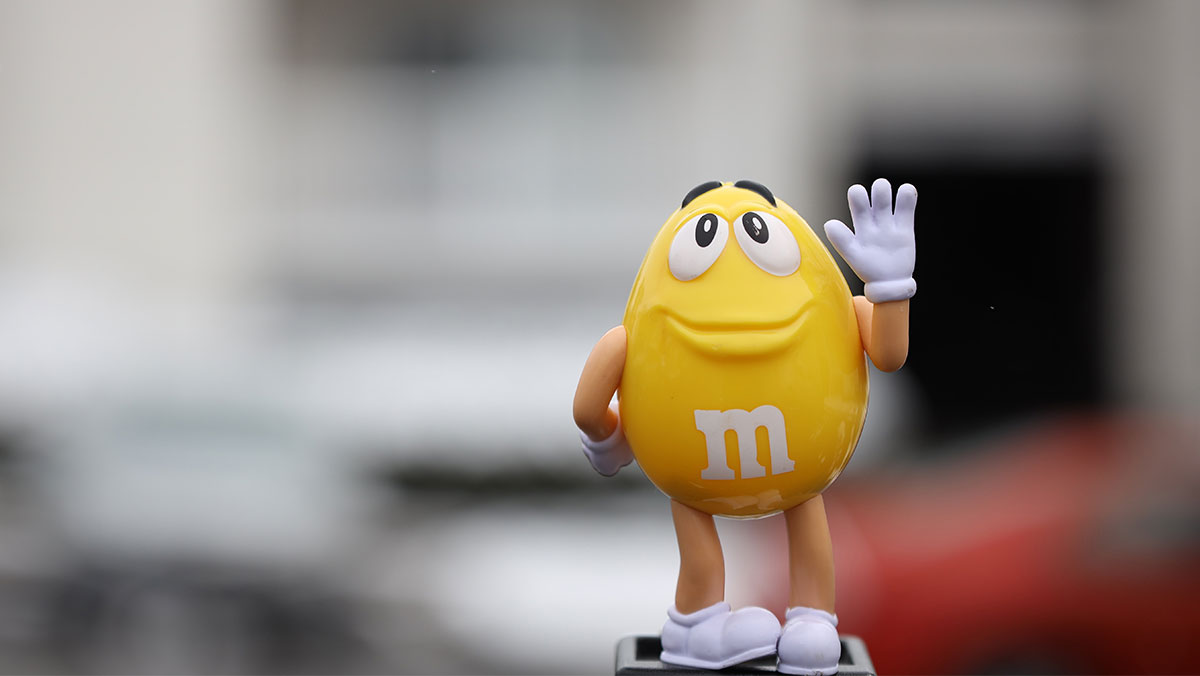 How do you actively shape a brand – what is this nuanced art all about? We explore, how with creativity, skill, and strategy, a brand can establish an identity that sets itself apart from the competition and sparks a connection with its audience.
When you think of music streaming you're likely to think of one brand in particular – Spotify. Maybe you're one of its 420 million monthly active users. When you think of Spotify you're less likely, however, to think of Pre-Raphaelite art.
Hanging in the Dulwich Picture Gallery, London, through the opening week of a new exhibition called Reframed: The Woman in the Window, is a 19th-century-style tapestry commissioned by Spotify. The 'tapestry billboard' marks the launch of Dance Fever, Florence & The Machine's new album, prompting gallery visitors (and app users) to access an exclusive "album experience" using a QR code – allowing fans to be immersed in the inspiration and creativity behind the album.
Disruption and innovation lie at the heart of Spotify's identity – an identity that is currently estimated to be worth over $20 billion.
Brand advantage
A strong brand translates to the bottom line.
A global perception study, The FutureBrand Index, shows a correlation between a strong brand and business performance. It's not necessarily the companies with the most financial strength but those with perception strength that have the most competitive advantage.
It's perception strength that can also see a brand enter an entirely new sector and have its most loyal consumers not only assume full faith and credibility, but possibly pay a premium for it. For example, in November 2020, a limited line of Tesla Tequila, at $250-a-bottle, sold out within hours of its launch. It took mere days for the unique, lightning-shaped bottles to be listed – empty – on eBay for thousands of dollars and snapped up by die-hard Tesla enthusiasts.
Seth Godin says: "A brand's value is merely the sum total of how much extra people will pay for, or how often they choose, the expectations, memories, stories, and relationships of one brand over the alternatives."
Interesting, isn't it, the language that Seth uses – it's not so much about the product or service USP itself but the connection between consumer and brand as an emotional attachment, its emotional USP.
So then how do brands foster an authentic emotional connection with their customers? How do brands move beyond fulfilling and communicating product expectations to initiating and developing a more meaningful relationship?
Brand relevance
Times have changed. Where once big brands with big budgets controlled the message of mass marketing campaigns on a global scale, now the consumer is in control. Not only are brands competing within their category but vying for consumer attention. To gain cut-through amid the noise, a brand needs to be perceived as relevant to the individual.
Relevancy comes from fulfilling a customer's wants and needs – functional, social, or emotional. To know what those needs are you first need to listen and understand. To be relevant is to get into the heads of customers to be able to connect to their hearts and minds. Understanding informs strategy and action where the product or service positioning shows how it meets those needs and can integrate seamlessly into customers' lives.
Coming back to Spotify, it asserted its relevance by disrupting a category and providing a customer-centric platform that democratized access to music. It remains relevant by sticking to that tenet – as customer-centric and deeply connected to what its customers are craving. By understanding listening habits or tuning into cultural trends and what matters to its users, Spotify's positioning is beyond being a streaming service and more as a content creator and as a brand that values meaningful contribution.
Brand identity
Successful brand identity goes deeper than excellent design across all its touchpoints. This is fundamental to a brand's success but this is the outward expression of the brand's DNA. To spark that emotive connection, a customer feels – whether consciously or subconsciously – that the brand aligns with their personal values.
The success of purpose-driven companies, such as Patagonia championing conscious consumption or TOMS Shoes' successful One-for-One campaign – where it donated a pair of shoes to a child for every pair purchased – proves the point that consumers feel good when associating with brands seen to be doing good. Consumers 'borrow' the value of caring about a cause by association, in the same way that someone wearing a Rolex would identify with the value of luxury.
But not every brand is purpose-driven at heart, nor should they be. Authenticity is paramount here. Having a point of view that's aligned with core brand values is essential, rather than jumping on a bandwagon.
Earlier this year, Mars released limited edition M&M packages that featured artwork of genre-defining albums from iconic musical artists – such as David Bowie and Kacey Musgrave. The interpretation of these familiar albums saw the M&M characters replace the artists' image and was intended to send a message of inclusivity. The idea followed an announcement from Mars that the M&M characters would be undergoing an inclusivity 'rebrand' to show their appeal to everyone. M&M played to its strengths of creativity and fun while communicating a message of meaning – one that can create resonance with its consumers.
Outside of identifying on a cause level, brands are getting creative in how they reach their audience. Even global brands such as Gucci, Prada, and Nike recognize that a one-size-fits-all approach isn't as effective anymore and have become much more granular in communication. A campaign for Nike showcased real-life Londoners in lesser-known areas of the capital showing off their passion for sport and the spirit of the area. The 'Nothing Beats a Londoner' campaign fostered a sense of belonging that really connected with its audience – searches in London increased by 93% following the ad's launch.
Demonstrating values that matter – in a meaningful way – can move an audience from brand indifference to brand love. 
Brand "magic"
And on the subject of love…the brands that create die-hard loyalists are those that spark excitement and passion in their audience. Whether that's the little moments of delight in the handwritten note in the packaging, the personal response to a social media post, or the excitement of product launches and innovation (think Apple), the category winners create passionate emotional responses.
So, how does a brand create this "magic"?
Love for a brand is in the attention to detail, in exceeding expectations – at every touchpoint – and in creating 'wow' moments that customers can't help but talk about. It's what Porsche Consulting – in a white paper called 'The Secret of Love' – suggests can create "loyalty beyond reason".
Brand love is also created through personality. Nuud, a plastic-free, sugar-free, and biodegradable chewing gum has a sustainability story to shout about but does this with personality. Its packaging shouts 'chew plants not plastic' in attention-grabbing pinks, blues, and greens – colors that shout 'freshness'. Nuud's personality gives it cut-through and sparks a feeling of fun – charisma that creates that all-important emotional bond where brand love can grow.
So, why does it matter?
Brands that create that "loyalty beyond reason" win on reputation, on ardent fans passionately spreading the word, and ultimately on the bottom line.
McKinsey reported that Covid-19 accelerated trends that are disrupting the consumer-packaged goods industry. For growth, it's imperative that brands prioritize creating loyalty and staying relevant to their audience by truly listening to what's important to them and staying true to their own values and competitive advantage. From here, brand love can flourish that will stand the test of time.
Cover image source: Ralston Smith