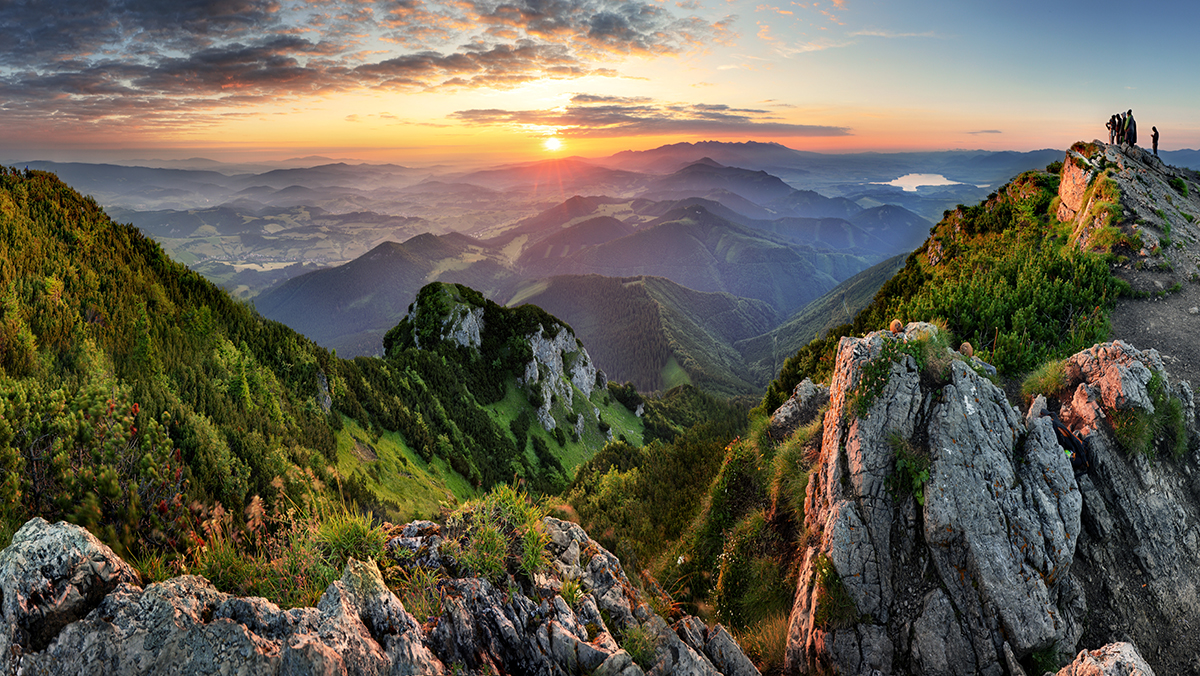 A few years ago, you couldn't go three sentences at an advertising conference without hearing the word "omnichannel." The notion of omnichannel marketing went hand-in-hand with digital transformation, and promised to seamlessly integrate the consumer experience across digital and physical environments.
It was the ultimate challenge for the CMO in 2015. But since then, many of us have come to understand that omnichannel marketing is a myth. Seamlessly integrating experiences across environments, it turns out, is not exactly what humans want. What we actually want is context-dependent experiences that are customized based on channel and behavior. And for those experiences to be personalized, but also make us feel like part of an exclusive community – all while protecting the sanctity of our data. 
Enter branded ecosystems
So what's the next iteration of omnichannel? How do you capture the touchpoints that you have with consumers, but honor that those interactions should look different depending on the moment and the environment?
Today's best brand marketers are those that thoughtfully orchestrate interactions across an ecosystem (a collection of brand touchpoints) in ways that build sustainable and context-based relationships with audiences. In other words, being intentional about building ecosystems can foster deeper relationships across environments – from mobile devices to in-person events and immersive web experiences.
One of the best environments to create those relationships has always been in real life. The dwell time and actual engagement with in-person events consistently over-delivers compared to other areas of channel marketing and the post-pandemic landscape has shifted attention toward physical touchpoints and experiences. 
Capturing this formula and experience and implementing it into bespoke ecosystems is the creative challenge of marketers today. Moreover, owned ecosystems can give advertisers first party data at a time when direct relationships with consumers is more critical than ever. 
The new data landscape
When Google introduced paid search, it solidified our ad-supported internet. For a while, advertisers felt like they had hit the Holy Grail – brands had never had access to such rich and actionable data about how consumers behave. 
Fast-forward to 2023, and consumers are increasingly aware of the ramifications of an internet that's powered by ads. From political polarization to mental health crises, it turns out that exploiting our digital behavior has serious consequences. 
This has spurred a call for legislation which has been codified with Europe's GDPR and California's CCPA and subsequent CPRA. These pieces of legislation are largely felt to be incomplete, but they signal the beginning of a reckoning with the "surveillance capitalism" structure that's been the bread and butter for Big Tech. 
Even Google responded, vowing to rid Chrome of the third party tracking cookie by next year. This move could turn digital advertising on its head and leave advertisers and publishers scrambling for ways to meaningfully target consumers online. Meanwhile, digital ad practices have made it all the way to the US Supreme Court, with a case about the potential for algorithmic distribution to lead to violence.
In light of heightened sensitivity to data privacy, in addition to emerging technologies like generative AI that threaten to use data in more invasive ways, the major consulting firms point to trust as a key focus area for consumers. 
What does this mean for brands? Traditional digital ad targeting is on the decline, and a premium is placed on direct relationships between brand and consumer. Put another way, first party data is the new Holy Grail in the advertising ecosystem and the brands without a first party data strategy are at risk of becoming obsolete. 
Experiential media
Advertisers pairing back investments in social media and programmatic advertising are likely to point to brand safety concerns and budget cuts as a reason to moderate display ad spend. As social media content becomes more extreme and polarizing, and targeting becomes less certain, brands forced to rethink their digital ad allocations are looking at where display advertising is most effective in their customer journey.
What they're learning is that display advertising, at least with respect to conversion and ROI, may be more lucrative in theory. In The Subprime Attention Crisis by Tim Hwang, Hwang paints a picture of an advertising ecosystem built on a house of cards, rife with fraud and falsely attributed ad conversions. 
Faced with budget cuts, an uncertain economy and a precarious tech industry and supply chain, advertisers need to identify media buys that are sure to provide a return on investment while authentically engaging with and providing value to real audiences. It turns out, the road to ROI is to own the supply. 
Investing in building owned ecosystems is one way to have unmitigated access to data that's not corrupted by advertising fraud like bots or beholden to the walled gardens of Big Tech. We call this type of media buy "experiential media," and it's attracting advertisers for good reason. 
Creating an owned infrastructure for meaningful touch points with brand ambassadors has several perks. Ensuring accurate and transparent relationships with consumer data enables a brand to personalize without overstepping privacy bounds. Moreover, owning the media channel eliminates a large percentage of ad spend that's traditionally spent on fraud at a time when marketing leaders need to be more agile with their approach to brand-building. The media channels that will earn spend focus on advertising that leads directly to conversion and increased lifetime value of the consumer. 
Moving fans through the ecosystem
In short, experiential media understands that brand experiences are far more than data points. It captures an understanding of how to build a brand across all landscapes simultaneously while fortifying relationships into increased lifetime value of the consumer through reciprocal exchange of value.
It's different from omnichannel marketing, in that it activates a customer base through meaningful campaigns, and leverages the power of different channels for different events while capturing data transparently and mindfully to serve and delight members of the ecosystem. 
Here's how it works: brands orchestrate touch points across platforms in the ecosystem, from display advertising and earned media to digital and in-person events. Touch points serve as an entrypoint into a platform of brand-managed exclusive experiences that enhance relationships and move customers from a transactional piece of data to a complex individual in an enriching and engaging community. 
If the pandemic taught us anything, it's that integration and collaboration is a must and real human relationships matter. Advertisers that are thoughtful about the integration across channels through experiential media spend will be the brand leaders in the new age of advertising.
Cover image source: TTstudio