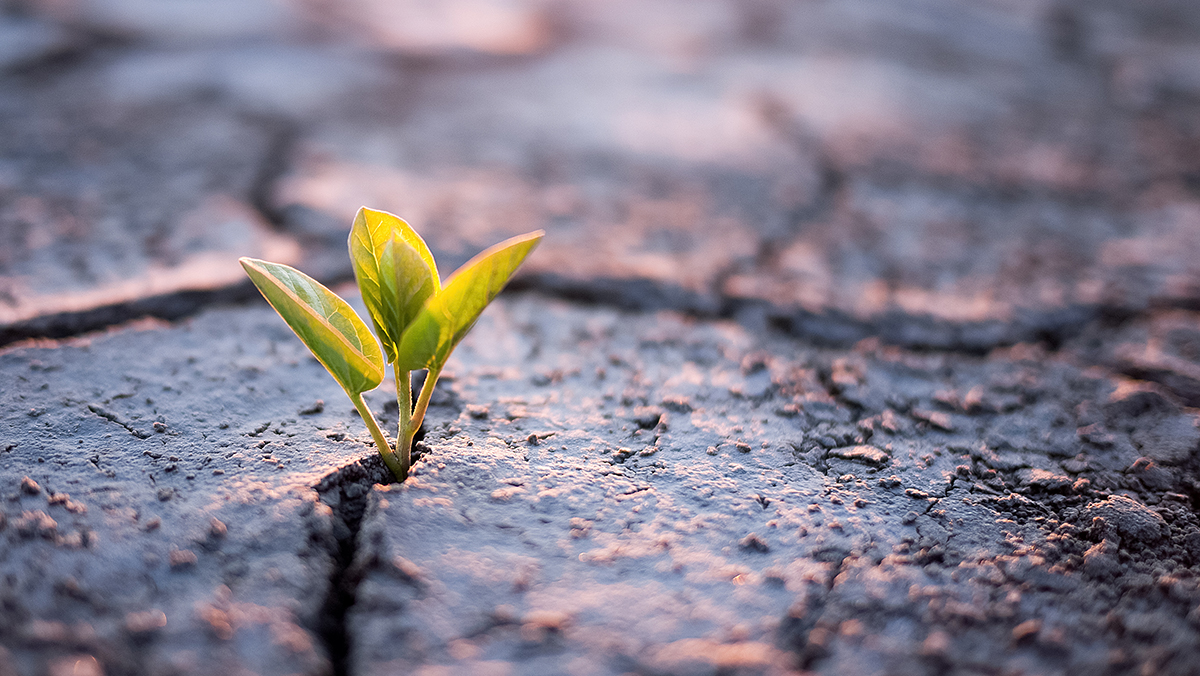 The spotlight is on Environmental, Social and Governance. When implemented well, sustainability principles ensure that companies can protect revenue, relationships and reputation – all things that brand marketers have a major stake in. 
Across the globe, regulations are changing and requiring public and private companies to be transparent with a full range of performance data. Some of these data requirements fall squarely with brand marketing including responsible marketing practices, health of innovation pipelines, stakeholder engagement, membership organizations, corporate citizenship, access, pricing, and more. However, tackling these issues are almost never how brand marketers start ESG engagement. 
How brand marketers and communicators often get tapped
In a recent poll, brand marketers and communicators indicated that they were tapped on the shoulder by their executive teams to: 
Run the entire sustainability effort for the organization.

Develop a sustainability report because stakeholders were asking for one. 

Create thought leadership / build the brand as being tied to sustainability.  
Guess what? Unless you're working for a certified B-Corp (a designation a for-profit business has for meeting the highest standards of verified performance, accountability and transparency), executive teams don't typically initiate sustainability efforts because they want to, or it feels good to do it. 
There are four typical triggers for sustainability to approach marketing and communications: 
Stakeholder pressure:

Investors, ratings agencies, advocacy groups, patients and caregivers (if you are in healthcare), prospective employees, community leaders are asking for information that the company may or may not want to disclose. Recent topics include reproductive rights, political advocacy and contributions, CEO salaries, revenue tied to controversial celebrities, and more. 

Corporate reputation or product marketing:

Desire to create CEO or issues-led thought leadership, developing employee value propositions, and making environmental or other ESG-related product claims without being accused of greenwashing.

Issues management:

Ranging from minimizing reputation risk tied to litigious or material topics to taking a leadership position on an industry-specific issue (climate for buildings; health equity for healthcare; human capital for professional services) to determining when to speak or not to speak on socio-political issues. 

Competitor publicity:

Receiving a link to an article about something a competitor is doing within the sustainability space that your company is doing better and should be getting credit for. 
There are several questions to ask when getting that initial call or meeting invite – or when executives' emotions settle from the initial trigger. 
What's really driving sustainability now? 

What have you (the executive) been asked to do or held accountable for? 

Are we checking a box, trying to be at parity with the competition, or lead (and do you understand what it means to lead within a sustainability category)? 

What is the role that you want brand marketing and communications to play? And what's the role that you are going to play? 
 Let's go and build our brand and reputation – wrong
We know that one of the major underlying reasons for getting moving is brand health and reputation – though it's never really stated that way. When listening closely, motivations are often either (a) the CEO's personal reputation for being reliable and high performing; (b) building or protecting the reputation of the organization, or (c) both. 
Our predisposition as brand marketers is to communicate, be visible and to show continuous progress. Yet when we go to get moving, there's a major polarity – risk management, audit and half the finance leadership team + the corporate secretary and general counsel have a major role to play in what we say, how we say it, what's disclosable and where we have risk that supersedes reputation. 
A recent Accenture survey pointed out that 68% of executives said the ultimate ownership around ESG should lie with finance. The top corporate departments in charge of ESG reporting and tracking are sustainability (27%), investor relations (24%) and legal (23%) followed by finance (9%). And guess what? They're often predisposed to stay low key and minimize visibility risk. 
This is when brand marketers and communicators often jump into integrator mode, or "how do I convene the right people and lead the dialogue to gain consensus around what we do?" The CEO or member of the executive team asked for our leadership, right? It's also the first moment in time to go against human nature and stay in our swim lanes. 
Define the marketing and communication swimming lanes
Brand marketing and communications roles and swim lanes vary by industry. Mature industries like large financial and professional services often have dedicated sustainability departments and a Chief Sustainability Officer who reports near the top of the organization. 
Marketers and communicators may only get involved in announcing and amplifying the annual ESG report. Whereas private earlier-stage biotechnology companies may rely heavily on marketing and communications to ensure that ESG principles are incorporated into the business model and product offerings. 
Roles are heavily predicated on the most material issues for the business. Material issues are a universe of topics (by industry) that are important to the organization's stakeholders. Stakeholders are the Board, employees, customers, special interest groups, end users, investors, community leaders, and suppliers. Reporting frameworks like GRI and SASB as well as ratings agencies like MSCI and ISS offer material issue universes. 
Here are some examples of how material issues and the role of marketing and communications vary by industry. 
A private nutraceuticals company 
Has a range of stakeholders including investors, consumers, advocacy groups and regulatory bodies. Its most material issues may be supply chain transparency, health and nutrition of products and responsible marketing.  
In this case, a Chief Sustainability Officer will likely have a background in public policy, regulatory affairs, legal or compliance. This is primarily because the most material issues are tied to supply chain and health and nutrition issues. 
Brand marketing should not try to own the ESG efforts. Rather, focus on serving as the issue owner, creating thought leadership and protecting the company's reputation. Issues that brand marketers own include: product marketing and avoiding greenwashing, how consumers and retailers are engaged, scoping and delivery of education efforts, and of course, the role executives play in advancing these issues. 
A mid-cap biotechnology company 
With product in-market, a robust pipeline and an IPO less than a year before it is likely receiving its first investor inquiries, the CEO is turning to the head of investor relations asking, "what do we do" and "how do we respond to questions" about material issues like access to health, responsible pricing, diversity, equity and inclusion, and governance topics. 
This category of company likely isn't big enough to have a dedicated Chief Sustainability Officer. Corporate Affairs / Corporate Marketing typically convenes Legal, HR, Investor Relations and other members of the executive team to "pull it together." 
As brand marketers, we need to embrace convening and coordination including coalescing the leadership team, managing programs like access to health, engaging stakeholders with an emphasis on investors, reactive issues management, and ESG reporting. In this case, brand marketers need to be careful in saying "it's not my responsibility" because at the end of the day, it's going to be. 
Marketers and communicators also own issues
We know that marketers and communicators are core to overall business success – and there's no place that spotlights those roles better than sustainability. Why? Because in addition to playing a convening, determining or ESG strategic role, we own material issues ourselves. That means that we are accountable for spearheading, developing measurable programs, collecting data and reporting internally and publicly. 
For example, corporate citizenship is a material issue within the risk universe. How corporate citizenship aligns to the business strategy, outcome measures, and substantiation of policies, charitable donations, volunteer efforts and partnerships are all part of our scope and responsibilities. 
Other areas of marketing and communication ownership include: 
Responsible marketing 

Access strategies 

Partnerships and stakeholder engagement 

Reputation management (yes, Canon has a whole section in its ESG report dedicated to protecting reputation) 
The names of marketers and communicators will be listed in that excel spreadsheet or Dow Jones Sustainability Index submission form as owners. 
Four tips for marketers and communicators
Here are actionable steps that you can take to own your role in the ESG process: 
Know your issues:

Get close to your company's most material issues and ensure that your leaders are prepared to communicate proactively (when needed) and reactively (always). 

Be the reputation lens

: Be the conscience of the company's reputation. As ESG choices are being made about where to plan and how to win, ensure that leaders are considering reputational impact. It's not only powerful, but it's often a material issue.

Own the narrative:

Develop sustainability messaging to showcase priority issues, link to the business model and global megatrends. Stay closely aligned with finance, legal and Human Resources to update the narrative and messages quarterly. Doing so will make external reporting a lighter lift (hint: your narrative becomes the outline and basis for your ESG report). 

Apply the same rules you would to a marketing or communications plan:

Know the business strategy and measures first. Ensure executive sponsorship. Do not fill organizational gaps (stay in your swim lane). Don't apologize for imperfection – sustainability is a continuous journey. Ensure that data and claims are backed-up and auditable. Ongoing communication internally and externally is essential. 
Cover image source: maribom