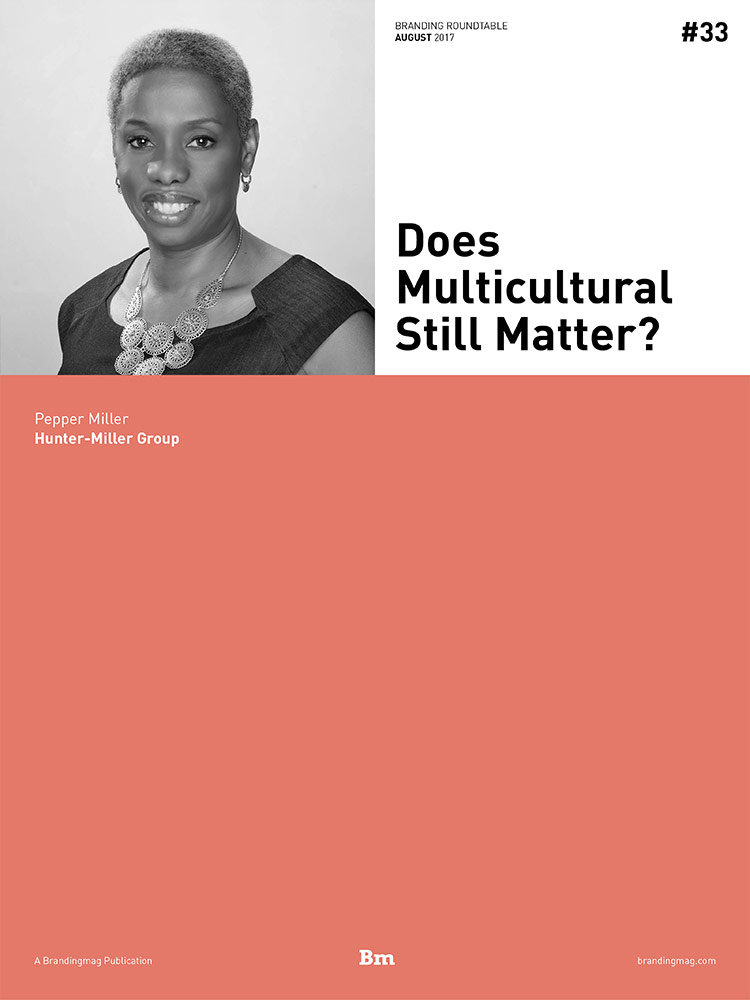 go to store
---
Branding Roundtable 33
Does Multicultural Still Matter?
Summary
Because of what once seemed like an unstoppable movement toward marketing to a progressively more open global village, brands have long embraced — or at least given considerable lip service to — multicultural marketing. But with that inevitability called in to question by unexpected political phenomena such as Brexit, Trump and countless nationalistic, ethnically exclusive movements, how will, or should, brands respond?
---
go to store
branding-magazine
Sign in with one of your social media accounts:
or with your email / username
Use the Bm | Bn switcher in the top-left corner to seamlessly switch between our Brandingmag and Branding.News websites.
Got it
branding-magazine
MailChimp error message holder
Got it
We noticed you're using an ad blocker. Totally understandable, but our ads are minimal, always relevant, and a great help for supporting our ongoing efforts to narrate a quality discussion around branding.
Please consider disabling your ad blocker or sign up/sign in before diving into our exclusive insights: