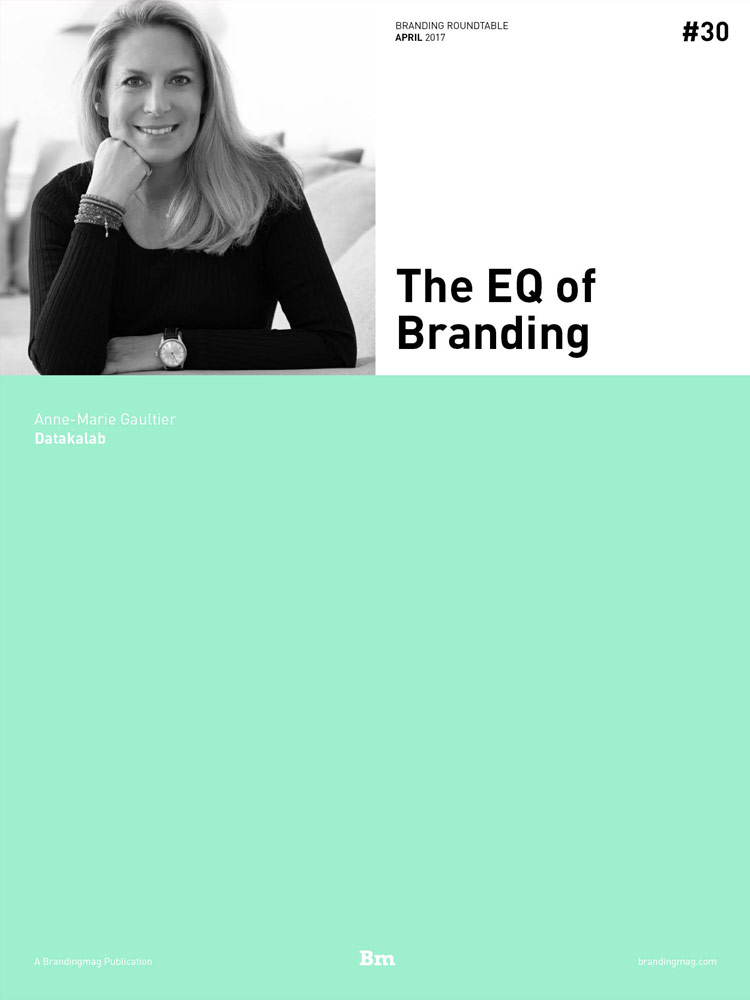 back to editions
---
Branding Roundtable 30
The EQ of Branding
Summary
This month in the Branding Roundtable, we will explore the dichotomy between your business head and your consumers' hearts, asking three international experts to comment on the Emotional Quotient, or EQ, of branding. You'll hear from:
Anne-Marie Gaultier
President of Datakalab, a new Paris-based rm applying neuroscience to assess and guide emotion in brand marketing (she also has extensive experience as a CMO for emotion-driven brands such as Bally and Club Med).
Simon Glynn
Director of EMEA for Lippincott, the global creative consultancy.
Alan Zorfas
Co-Founder and Chief Intelligence Officer of Motista, the San Francisco-based predictive intelligence company that works to help brands drive growth by creating emotional connections.
---
back to editions
Use the Bm | Bn switcher in the top-left corner to seamlessly switch between our Brandingmag and Branding.News websites.
Got it