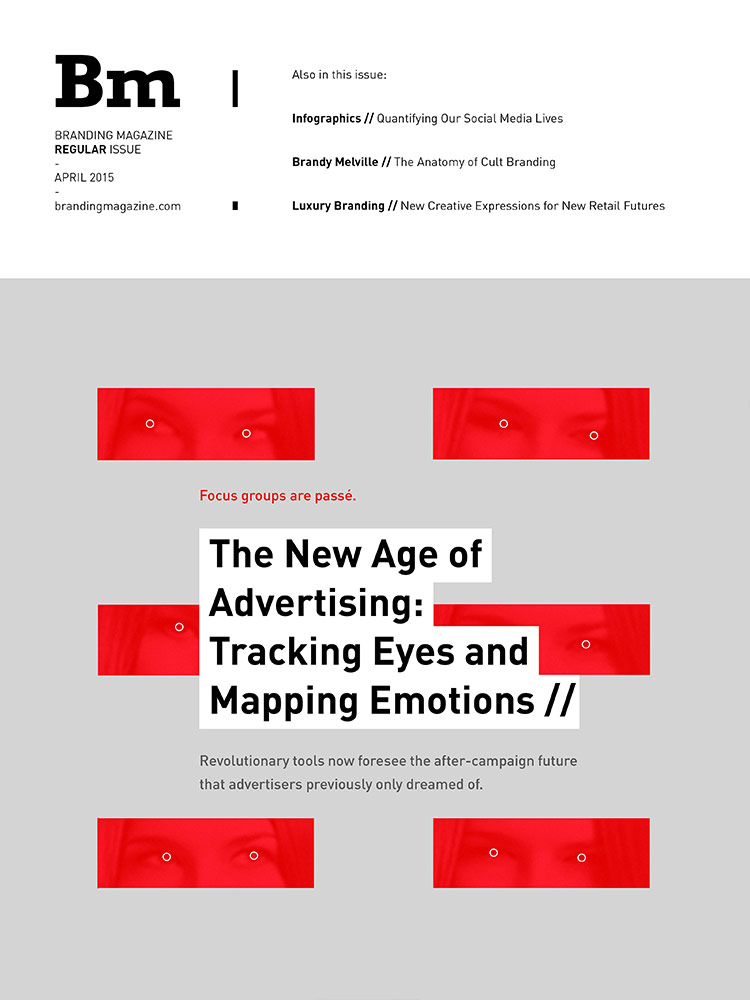 back to store
---
Issue 14
The New Age of Advertising
Summary
Focus groups are passé. Revolutionary tools now foresee the after-campaign future that advertisers previously only dreamed of. Whether it's tracking eyes and mapping emotions, quantifying our social media lives, utilizing big data to calculate ROI, or innovating within the retail spaces, novel methods of quantifying advertising strategies have arrived to alleviate the unknown percentage of efficacy.
In turn, industry professionals can set their energies towards re-introducing the human element into their executions. This leads to an increased attention to language details, the architecture of cult brands, and even the continued development of the maker movement.
Read on and join us in the new age of advertising.
---
back to store
branding-magazine
Sign in with one of your social media accounts:
or with your email / username
Use the Bm | Bn switcher in the top-left corner to seamlessly switch between our Brandingmag and Branding.News websites.
Got it
branding-magazine
MailChimp error message holder
Got it
We noticed you're using an ad blocker. Totally understandable, but our ads are minimal, always relevant, and a great help for supporting our ongoing efforts to narrate a quality discussion around branding.
Please consider disabling your ad blocker or sign up/sign in before diving into our exclusive insights: