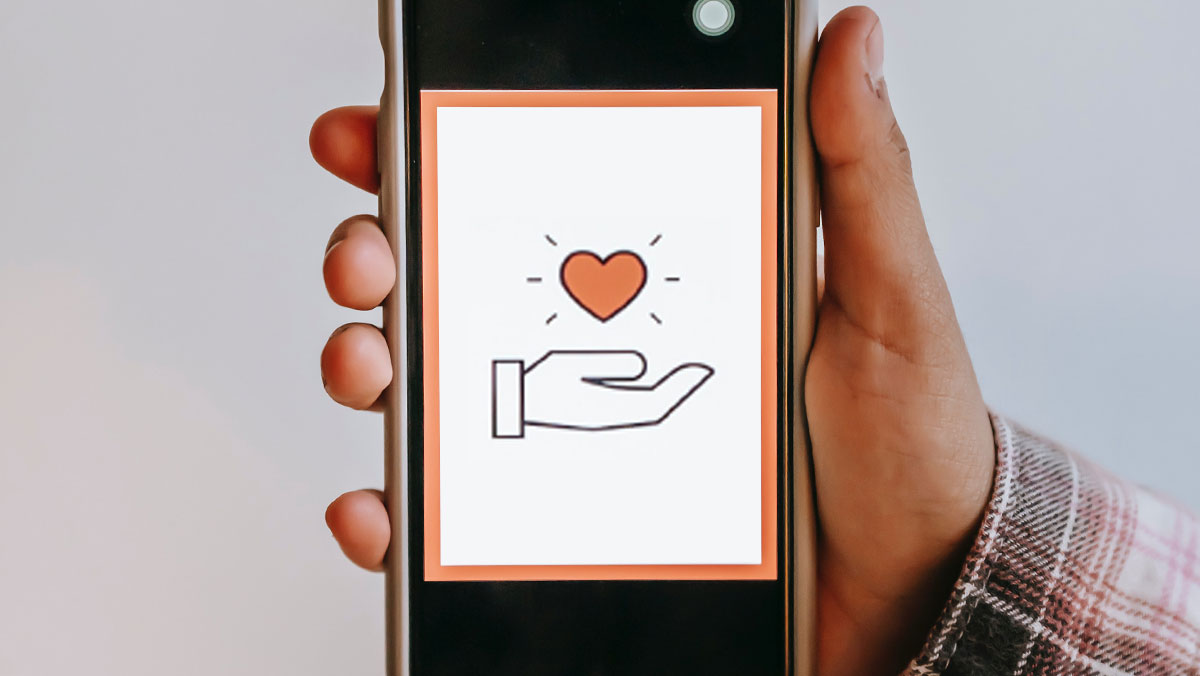 A strong online brand in today's digital landscape is something that all businesses should be aspiring to achieve. When unique, consistent, and identifiable across multiple online touchpoints, branding plays a key role in boosting customer engagement, guiding them to the point of purchase and/or emotional investment. It is important to uphold, both for a company's reputation and sales.
In the charity sector, poor online branding goes much deeper. This extends far beyond reasons of preserving brand reputation; it can impact donations and the support the charity gives to its community.
Having a strong online brand enables charity organizations to be accessible to multiple people, including researchers, patients, donors, and fundraisers. Being able to locate the right advice and support and identify official resources is essential. But typically, burdensome processes due to outdated infrastructure and management methods limit charities' ability to take their organization to the next level. It's why offering a seamless digital experience at people's fingertips is key.
In comparison to other organizations out there, charities are playing in another branding field. They are faced with different brand-related challenges. However, with just three components to keep top of mind, they can score a home run over and over again.
Community
Financial supporters, medical professionals, families of patients – and many more – are charities' lifeblood. Without their community, charities would simply not be able to function. For those that do life-saving work, financial donations from their community are critical to saving more lives.
From sharing ground-breaking research to providing invaluable resources for patients and families, it's important for charities to continue engaging with and educating their community and the wider public on their services. Doing so gives them the opportunity to grow by attracting more financial donations that fund more life-saving resources. By undergoing a digital transformation, charities can better serve the current needs and behaviors of their online community, as well as better engage and retain their supporters for the long term. This digital transformation impacts all of a charity's brand touchpoints: website, content, social channels, and more. With an infrastructure in place that overhauls cumbersome processes and technology and prepares them for the digital world, their brand can be communicated in the right way to the right people much quicker. No longer will people have time to disengage; they will be able to see on-brand, relevant resources throughout the seamless digital experience the charity is now able to offer.
At the back end of a digital transformation effort, a charity's brand team can gain better control over which branded assets they need to create, update, and share, based on engagement levels and behaviors, rather than making it guesswork. And they can work much more efficiently. By introducing technology-enabled capabilities like creative automation, branded templates, and digital asset transformation, charities can work better to ultimately serve their community better.
Content
For charities, dealing with a large amount of content comes with the job. Variety is paramount. Images, pamphlets, videos, research papers, and fundraising kits are just a few examples of what charities are storing in their content libraries and must update accordingly. This content must be relevant, high-quality, and optimized for certain browsers and devices. Therefore, charities need to be able to re-purpose content without absorbing time and resources from their content producers, designers, and developers.
But, creating more branded assets results in a higher volume to manage. Solving the challenges of owning a high volume of high-res media assets is not down to reducing them. After all, content is the holy grail of a successful online brand. Instead, it's about putting a cloud-based system in place that enables brand teams to add, replace, edit, and distribute branded assets all from one location, rather than from a number of local network drives. By having everything in one place, everyone across the organization can view it, ensuring every asset remains 'on-brand'.
Charity organization Anthony Nolan recognized the challenges of managing its content as it relaunched its new website to better cater to its growing community. With a new website on the horizon, Anthony Nolan reconsidered the way it managed its content so the charity can get the right message out to a variety of people quickly. For example: when a patient appeal comes in, it must be shared as soon as possible with the relevant content, imagery, and supporting information.
With over 11,000 media assets chaotically stored across multiple systems, Anthony Nolan underwent a digital transformation that completely overhauled its content management, creation, and distribution. With a cloud-based hub for its content library, the organization was able to serve web pages with a variety of on-brand, relevant content to its supporters and donors more quickly and efficiently. While community engagement levels leaped and content downloading times dropped thanks to optimizing image formats and sizing, it also improved SEO, getting the Anthony Nolan brand in front of potential new donors.
Compliance
When managing a charity's brand, there is little room for error when it comes to inconsistencies and misunderstandings. Eventually, these mistakes can have a detrimental impact on brand perception and trust.
A system that provides a single source of truth for formatting, asset quality, and organization brings greater transparency to fast-moving digital content workflows, reducing the risk of confusion or overlap. Content management benefits from a single source of truth – allowing brand teams to better adhere to brand guidelines – but compliance also benefits from it too.
When placing assets, it's important to publish approved content with confidence and ensure sensitive material is published in the right place. For Anthony Nolan, this was the case with images of patients and their families, which all had rules of consent tagged to them in the back end. By having a tagging system in place, brand teams can reach out to the right person for approval and gain better control over image placements. In turn, brand integrity remains intact.
Key takeaway
There's a lot at stake for charities in communicating their online brand. The often-sensitive nature of their mission and their financial dependence on donations mean that community engagement needs to be encouraged in the right way, in the right place with the right content.
Having a strong online brand is a vital ingredient in the digital experience charities now need to offer their community. Giving them relevant, up-to-date content in a compliant manner enables charities to carve out a prosperous future roadmap that's community-powered – just how it should be. Charities exist to supply people with the best support, tools, and resources. And brand marketers within charities need to do the same for themselves.
Cover image source: Liza Summer